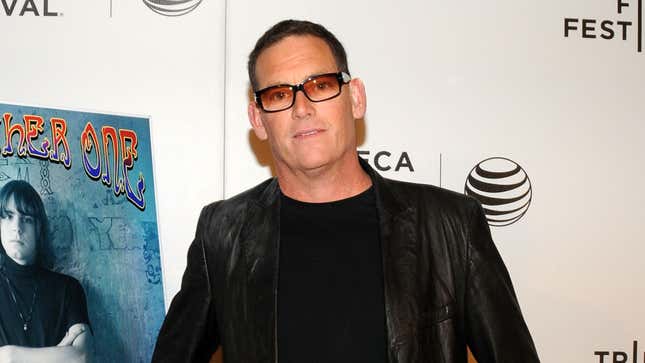 After 21 years with the show, The Bachelor creator Mike Fleiss announced last Friday plans to step down from the ABC staple's creative team. Initially, a cheery and grateful public message shared by Fleiss seemed to indicate nothing was afoot besides a personal decision to take leave. But recent reports of an ongoing investigation into allegations of workplace misconduct and racial discrimination have added troubling context to the story.
Per Deadline, Warner Bros. TV, in conjunction with ABC, recently completed the investigation, which dove into a variety of allegations made against Fleiss, including racist behavior, verbal, and emotional abuse. Before the allegations surfaced, Fleiss was reportedly in talks with Disney over a first-look or development arrangement deal, a potential step towards launching a new company to serve as a home base for his different projects. Deadline reports that sometime after WBTV's investigation got underway, those talks ended. The A.V. Club has reached out to ABC, Disney, and Warner Bros. for comment.
An exclusive report from Variety details that "a number" of employees, including current producers and former production staffers, brought concerns about Fleiss to human resources, prompting the investigation. Reportedly, some of those concerns included "bullying" behavior and resistance to further diversifying the series, with one individual alleging that Fleiss would "retaliate" against those who tried to welcome more people of color onto the series. According to the same individual, Fleiss would say: "Minorities don't get ratings."
Yesterday, Fleiss offered an official response to the swirling reports, admitting that he does feel he could have done more to prioritize diversity at the series.
"Since its premiere 21 years ago, times have certainly changed, and I'd have to say we didn't keep up with the pace of those changes," Fleiss shared in a statement with Variety. "I am proud of the work we've done over the past five years to make the show substantially more diverse, but I do believe I could have done more. Hopefully, the franchise will continue to move in the right direction. Judging by the number of staff weddings we've hosted at our home and the number of teary messages that blew up my phone when I announced I had turned in my final rose, I'm pretty sure I had more good days than bad, lifted more spirits than hurt feelings and leave the franchise in good hands, with more friends than foe."
Although Variety reports that Fleiss will have zero involvement in the series going forward, he will still be credited as the franchise's creator. Claire Freeland, Jason Ehrlich and Bennett Graebner will serve as executive producers and showrunners on the series going forward, beginning with The Bachelor's upcoming 20th season, slated for June.