The son of poet Attilio Bertolucci, Bernardo Bertolucci co-wrote and directed his first film, 1962's La Commare Secca (The Grim Reaper) while barely out of his teens, and he won a prominent prize for poetry while still in his early 20s. It was an auspicious beginning for a filmmaker who later became a giant of international cinema. Bertolucci's second film, 1964's semi-autobiographical Before The Revolution, was derided in his native Italy, but acclaimed by the French New Wave/Cahiers Du Cinéma contingent, who embraced him as one of their own.
In the seminal year of 1968, Bertolucci directed his most Jean-Luc Godard-inspired film, Partner, but he made his breakthrough two years later, with 1970's haunting, cerebral sex-and-politics thriller The Conformist. Two years later, 1972's X-rated Marlon Brando vehicle Last Tango In Paris pushed the boundaries of screen sexuality even further, scandalizing critics and audiences alike and even earning Bertolucci an indictment for making pornography. In 1976, Bertolucci co-wrote and directed 1900, a towering international epic with a once-in-a-lifetime cast (Gérard Depardieu, Robert De Niro, Donald Sutherland, Sterling Hayden, Burt Lancaster, and many more) and a story focusing on one of Bertolucci's pet themes: the conflict between communism and fascism.
Bertolucci's strong leftist views similarly informed one of his best-received efforts, 1987's The Last Emperor, a lush, Oscar-sweeping biopic about China's last pre-Communist ruler. In 2003, Bertolucci revisited his cinephilic past with The Dreamers, a sexually charged valentine to the French New Wave that earned an NC-17 for its explicit content. In connection with the Criterion Collection's release of La Commare Secca, The Onion A.V. Club recently spoke with Bertolucci about Brando, Godard, an early apprenticeship with Pier Paolo Pasolini, and American cinematic imperialism.
The Onion: A good way to start would be talking about Pasolini, and how your relationship with him began.
Bernardo Bertolucci: I don't know if I told that in the interview on the DVD, but my father was an Italian poet, Pasolini was young, and one day–I think I was 14 or 15–he knocked at the door of our house. I went to open it, and there was this man. It was a Sunday afternoon after lunch. My parents were sleeping. I saw this quite young man, dressed up for a Sunday, with a white shirt and a tie, and a very intense look, very intense eyes. He said, "I want to speak with Attilio Bertolucci." So I said, "Okay, wait." I went to knock, and my father was asleep, and I said, "There is somebody, but I think it's a thief." He said, "Who is it?" I said, "He wants you. He's called Pasolini. But I think he's a thief, and I closed him outside the house, on the landing." He said, "Oh, what are you doing? He's a great poet, go open the door!" So that was the first meeting. He was so intense, I thought there was something wrong. Soon, later, he came to live in the same building as my family. We were staying on the fifth floor, he was staying on the first floor, with his mother.
G/O Media may get a commission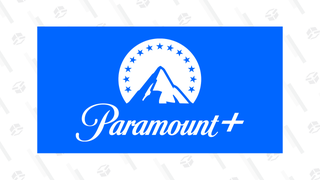 One month free
Paramount+ One-month Free Trial
O: Did you have a lot in common? Did you share a similar sensibility?
BB: I started to read his poems when I was 15, 16. I was very influenced, immediately. I was writing poems when I was young, you know, because my father was a poet, so it was absolutely normal to follow my father. At that point, I had a new father, which was Pier Paolo. I was writing, and then I was flying down the stairs to the first floor, knocking at his door, giving him the new poem. He was telling me what he was thinking. In fact, when I was 20 or 21, he introduced me to a publisher, who published my first unique book of poems, called In Search Of Mystery.
O: So he was your poetic mentor?
BB: Yeah, he was my mentor. But I must have been a young man looking for many mentors, because then in '59, I had–I think in English it's A-level, my exam at the end of high school. It went well, so my family paid for a trip to Paris. I went to Paris with my cousin. I saw Breathless, which was just out in the theaters. I completely fell in love with it, the cinema, the film. Then we are back in Rome, and Pier Paolo one day meets me at the entrance of the building, and says, "You are a poet, but you want to do movies? Okay. You will be my assistant."
O: Was Breathless the first film that had that kind of impact on you, that made you want to be a filmmaker?
BB: I wanted already to be a filmmaker after I saw La Dolce Vita. La Dolce Vita was, for me, such a shock, in a good sense. I went to see it when it wasn't finished. I think I was 18. My father took me to Cinecittà. [Federico] Fellini started to be anxious about if the movie was able or not to be released in Italy, because he was afraid of having the Church or the Vatican against it. There are many allusions to religion in La Dolce Vita. So he was doing this screening for intellectuals, his friends, et cetera. So I remember that we went with Pasolini, Giorgio Bassani, who was the writer of The Garden Of The Finzi-Continis, and my father, in a little screening room in Cinecittà. We saw the movie before it was dubbed, in a kind of language which was in English, Italian, and I remember Nico [Otzak] was speaking Swedish. It was very mixed up; it was fantastic. You would hear often, the voice of Fellini [offscreen], saying "Anita, don't be stupid," to Anita Ekberg. "Smile!" It was an extremely naughty film. That's when I decided there were too many poets around me, and I had to do something else. Then I saw Breathless in Paris, and I completely fell in love with that style, that language, that freedom.
O: What about Godard appealed to you? What do you think he meant to you and to cinema as a whole?
BB: I think that, in some way, his first movies were so free, as I said. Going against all the rules and inventing a new way to tell a story. He also used this passion for contamination, when you bring together different genres… Pollution, in a good sense. Mixing up very different materials, and this new kind of editing with jump cuts.
O: The French New Wave, particularly Godard, was influenced by American filmmakers of the '40s. Were you interested in them as well?
BB: It was great to go to watch good Hollywood films of the '30s and '40s. After Godard and [François] Truffaut and all those guys had liked them, and in a way, starting from them. I mean, they weren't just imitating the Americans. They were just using these materials, evolutioning… But you know, the movies I like are always movies where cinema is reinvented like if it was the beginning of cinema.
O: It seems like that was how you felt about Pasolini's first film, that he was sort of reinventing cinema as well.
BB: Yeah, yeah.
O: What was it like working for him at such a young age?
BB: First of all, it was the first time I stepped into a movie set. I said to him, "I've never done movies, how can I help you?" He said, "Me too, it's the first time for both." In a way, knowing how close he was, I felt he was very generous. Since we were living in the same building, every morning we were leaving together to the set. I was going with him in his car. I was still living with my parents. I was 20 and I didn't have a car. He was driving, and I remember this drive to the set, which was the other side of Rome. It was very silent, and suddenly he was starting to tell me what he dreamt. In a way, in a very indirect way, his dreams were becoming part of what he was doing. But he was very strict about what he wanted to do, and very precise. He had decided that his model was the icons of 14th-century Tuscan art, from Giotto [di Bondone] to the Sienese, these bunch of fantastic painters in Siena, like Simone Martini, et cetera. Which means, at the end, this kind of beatific vision, kind of sacred. Like if his actor was a saint. The camera was always still. In parts where the camera was moving, he would follow them always in order to keep the same distance. The first few weeks were close-ups, and always a still camera. That's why doing a movie from a story for Pier Paolo, which was meant, when we wrote it, to be in the style of Pier Paolo, when they asked me to do it, I felt like going completely against the style of [Pasolini's debut film] Accatone. I wanted to find my own style, which was the opposite. The shots in Accatone are so still, and the shots in La Commare Secca are constantly moving. There is a camera which is moving all the time.
O: The irony is that when it came out, everyone said it was very much like Pasolini.
BB: Yeah. Not at all! It's the fact that the context was Pasolini. The story is kind of mobs, kind of lumpen, very poor people. You know, Pasolini always had a kind of religious, mystic vision of reality. I think that La Commare Secca and my other movies don't have that kind of vision, don't have that kind of religious obsession that he always had. You see Accatone, and you see [Pasolini's 1974 film] The Gospel According To St. Matthew, and you see that the music is the same, like if Accatone was a martyr.
O: What did you learn from Pasolini?
BB: I think that what I learned then, I didn't know I was learning. I just knew that I was very privileged to see somebody who was a writer, a great poet, and very smart-faced. Suddenly he becomes a director, so he has to invent cinema. It was like watching the invention of cinema. I was very impacted by the New Wave–Godard, Truffaut, [Agnès] Varda, [Jacques] Demy, [Jacques] Rivette, all these guys. But I found out also that Pasolini taught me a lot. It was, especially, the kind of respect that he had for reality. He had kind of epiphanies in his movies, like when a moment becomes full of grace, and it is like as if it was the most important moment in the life of a character. That's what I learned from Pier Paolo. There's a moment of tension, a peak, and then you go back down. And again you go to the peak. But he was doing it in a way that, to me, seemed very primitive. Like in the cinema of origins. Only recently, like when I did Besieged, which is a movie where they speak very little, I was thinking like Pier Paolo, like the beginning of cinema. The origins.
O: You talked about being inspired by the New Wave, and by Italian filmmakers like Fellini. How do you compare the respective film cultures in those countries at the point when you began making movies?
BB: In Italy, we had great directors like [Roberto] Rossellini, [Vittorio] De Sica, [Luchino] Visconti, Fellini. But I was seduced by the nouvelle vague, because it was really reinventing everything. And the Italian cinema that one would see in the theaters in the late '50s, early '60s was Italian comedy, Italian style, which, to me, was like the end of neo-realism. Neo-realism, like Open City or Bicycle Thief or Ossessione by Visconti was a fantastic explosion. I think cinema all over the world was influenced by it, which was Italy finding its freedom at the end of fascism, the end of the Nazi invasion. It was a kind of incredible energy. Then, late '50s, early '60s, which means more or less 15 years after the end of the war, the neo-realism lost its great energy and became comedy. If you see Italian comedies, they all are a bit like neo-realist cinema, but like if neo-realism became pink in a way. It lost its first impact. So, there we are, and from France comes The 400 Blows, or Jules Et Jim, or Breathless, Vivre Sa Vie, and all these movies which were really a new beginning. I think Hollywood has been influenced by it. The problem in Hollywood is that they try to become the only kind of cinema in the world, okay? The imposition everywhere of a unique culture, which is Hollywood culture, and a unique way of life, which is the American way of life. But Hollywood has forgotten that, in the past, what made Hollywood great and what made it go ahead was the fact that Hollywood was fed with, for example, Jewish directors coming from Germany or Austria and enriching Hollywood. Still, after the war also, Hollywood was influenced by cinema coming from all over the world. In 15, 20 years, Hollywood became imperialistic. In this movement, in this kind of imperial tension, there is its own distraction. Cinema goes ahead when it is marriaged by other culture. Otherwise, it turns on itself.
O: There has to be sort of an intermingling of other cultures.
BB: All the time. And I think that Hollywood should also be influenced by directors from Hong Kong. You see how Quentin Tarantino is really the example of how you can develop, and how you can go ahead if you accept the existence of different cinematic cultures. There you have Quentin playing with kung-fu. That's why the independents are the most interesting.
O: Marlon Brando recently passed away, and you directed him in probably one of his last really great performances. He had a reputation for being eccentric and difficult to work with. Can you talk a little about what it was like working with him on Last Tango In Paris?
BB: I think that he was the greatest, because he was accepting, without knowing it, or maybe knowing it, to take risk with me. What I wanted was to wipe off his mask, his Actor's Studio mask. I wanted him, the real Marlon, on the screen. And he accepted to give me that. I think it remains one of his greatest performances. He kind of opened his mystery with me. But then he was very upset, because it went much more far than he thought he was doing it. So he was upset for a long time, and then it was very nice in the last 10 years. We had a lot of conversations. It was great.
O: It seems like you're going full circle with The Dreamers, which is very much about the film culture of the '60s, when you made your first film, and about falling in love with movies for the first time. How similar is the experience of the characters in The Dreamers to your experiences as a young cinephile?
BB: What I was talking about was, of course, very autobiographical–'68 was the moment when all the young people were incredibly excited, because when we were going to sleep, we knew we would wake up not tomorrow, but in the future. There was a sense of future that was the result of the mixture of politics, cinema, music, the first joints. And the movies were a very important part of that cocktail.
O: It seems like sex was a big part of it as well.
BB: Oh yeah, completely. It was a way of leading all these different materials, they always mix up with sex: politics and sex, cinema and sex, et cetera.
O: You've said that what happened in '68 had a profound impact on the world as a whole. What did you mean by that?
BB: The life before '68 was very different from the life after '68. Before '68, our days were full of authoritarian moments. There were authorities everywhere. In fact, the movement of '68 was young people against their authorities, children against their parents. And that remained. The most important thing of all, the thing that lasted, was the first feminist movement and the position of women in society. That completely changed and that was very, very important.