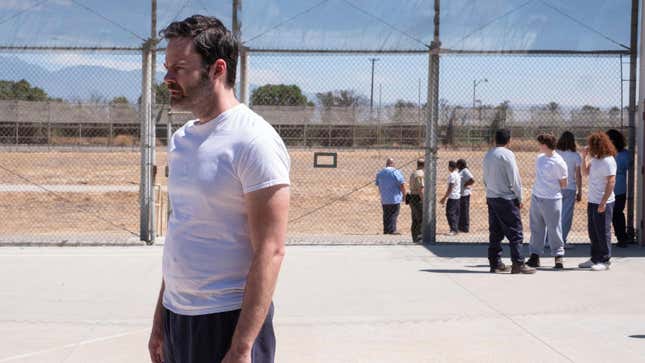 Well, folks, Barry has officially reached that sad time in the life of any great show—when it must bow out with (fingers crossed) a little more dignity than its titular assassin has afforded to his many, many victims. While we will certainly miss Bill Hader's weird, wonderful tragicomedy, there is some light at the end of the tunnel: in the words of The A.V. Club's Christina Izzo, four seasons is definitely the sweet spot for prestige TV, and Bill Hader seems to agree.

The A.V. Club's best shows of 2022 No. 4
In a recent interview with Variety, Hader revealed that as he and co-creator Alec Berg were writing the fourth season "a very clear ending presented itself"–one they were so sure of that they actually went back and rewrote the excellent third season (which hadn't begun filming yet) to get there.
That ending (and hopefully many more of our burning questions) will be revealed in the upcoming season, which premieres April 16 on HBO. In the meantime, the powers that be have gifted us a short teaser to whet our appetites in advance of what we assume will be a run chock full of blood, violence, HBO continuing to dunk on itself, and hopefully a big house in the country with no more pain EVER for Hank and Cristobal.
The short teaser doesn't reveal much about the actual plot of the season. After finally being apprehended thanks to a clever betrayal by drama-teacher-turned-unwitting-accomplice Gene Cousineau (Henry Winkler), Barry is stuck in prison plotting his revenge. "So help me god, if I get out of here I'm coming for you," he sneers through a prison phone (looking quite worse for wear), although it isn't clear exactly who the threat is meant for.
G/O Media may get a commission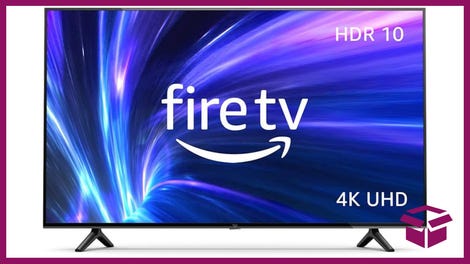 42% Off
Amazon Fire TV 50" 4K Smart TV
Elsewhere in the teaser, we see Sally (Sarah Goldberg) looking generally freaked out and traumatized (as anyone would be after learning their partner is a psychopath, oh and also viciously murdering a dude), shots of Barry's ex-partner Fuches (Stephen Root) being brought in for questioning, Gene with a gun, Hank (Anthony Carrigan) and Cristobal (Michael Irby) at some sort of party (so they presumably make it out of Bolivia alive), and Barry having prison hallucinations that resemble that stunning beach scene from season 3.
Hader himself directs every episode of season 3 because, according to him, the producers kept telling him that "you have all this in your head, and anybody else directing it—you're driving them crazy." We have truly no idea what sort of wild fever dream will emerge from that brain this season, but—like Barry in his Emmy-nominated motorcycle chase from last season's "710N"—we are completely strapped in for the ride.

Barry season 4 premieres April 16 on HBO.