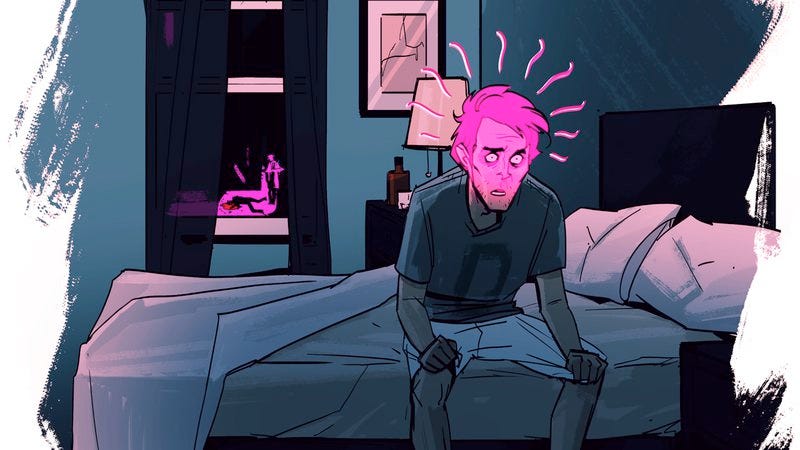 Superheroes are usually winners, taking home the first-place prize in their respective fields, whether that's ass kicking, Nazi busting, or diminishing to the size of an ant. Comics Week is full of such champions, so to even the score between the winners and the losers, we asked asked some of our favorite illustrators to draw us a loser superhero.
Annie Wu's art can currently be seen in DC's Black Canary (written by Brenden Fletcher) and Marvel's Hawkeye (with Matt Fraction). She's also a storyboard artist for Adult Swim's The Venture Bros. Furthermore, her Twitter feed is a delight.
Loser Superhero #3: General Dread
Ever wonder where your anxiety comes from? So does General Dread. He's an otherwise normal guy who senses danger non-specifically and at all times. General Dread would be a hero, if only he knew what his senses were telling him. As it is, he just thinks he has really bad anxiety.