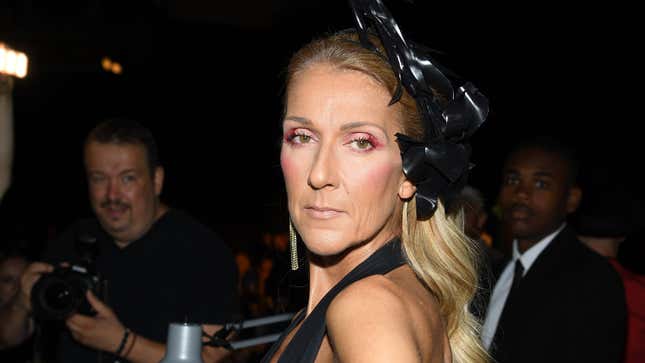 Celine Dion's Courage World Tour is officially canceled. The tour had previously been postponed four times due to the singer's health issues. In December 2022, postponing for what would be the last time, Dion revealed that she had been diagnosed with a rare neurological disorder called stiff-person syndrome. The condition causes severe muscle spasms, "causing difficulties when I walk and not allowing me to use my vocal cords to sing the way I'm used to," she shared with fans at the time.
"Andor" star Adria Arjona on Bix Caleen's Journey
Now, Dion attributes her health as the reason behind canceling the tour altogether. "I'm so sorry to disappoint all of you once again. I'm working really hard to build back my strength, but touring can be very difficult even when you're 100%," she wrote in a note posted to social media. " It's not fair to you to keep postponing the shows, and even though it breaks my heart, it's best that we cancel everything now until I'm really ready to be back on stage again. I want you all to know, I'm not giving up… and I can't wait to see you again!—Celine xx…"
Tickets for the 42-date European tour, which was scheduled for August 2023 through April 2024, "will be refunded via the original point of sale," according to a note from Dion's team. The Grammy winner had already completed the 52-date North American leg before the coronavirus pandemic forced the tour into hiatus.
"Celine is working hard on her recovery, but at this time is unable to successfully prepare for and perform the remainder of the tour," reads the official statement regarding the cancellation. "Celine's medical team continues to evaluate and treat the condition." However, the statement also notes that "We do have every hope that someday soon, Celine will be able to come to all of these cities in Europe to perform for her amazing fans, but that time is simply not now."