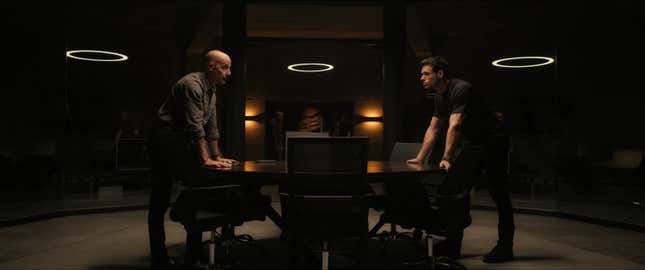 Prime Video is pulling out all the stops for Citadel, the international spy series which debuts on the streamer April 28. This is both a groundbreaking and groundbreakingly expensive series, and it looks the part in the new trailer. There are explosions and special effects and serious stunts, including a bit of high-risk skiing and at least one parachuting-into-action moment. Say this for the Russo brothers: They don't do anything small.

As seen in this new trailer, Citadel is Jason Bourne: Folie à Deux or Mr. and Mrs. Smith if they lost their memories (and Prime Video ever got around to making it). Mason (Richard Madden) is just a humble little league coach, except he's also a guy who can catch knives in the air. Nadia (Priyanka Chopra Jonas) is not his lover, except maybe she is, except maybe she's not? Bernard (Stanley Tucci) is the boss who draws them back into the spy game to discover who betrayed them eight years ago, unless he's the one who actually did the betraying. "I'm exceedingly untrustworthy. I'm a spy," Bernard tells Mason, stating the obvious.
Unfortunately for Mason, figuring out where to place his faith is a difficult task. There are lots of people on the hunt for Mason and Nadia, including a threatening Lesley Manville. The only people they can trust are each other, except Nadia is proving quite untrustworthy herself. She's keeping serious secrets from Mason, including whether or not they ever hooked up (they certainly did). "Everything you know is a lie," Bernard ominously warns in the trailer, though to be fair, it doesn't seem like Mason knows much!
Citadel is Prime Video's first step towards world domination (as if Amazon needs much help in that department). The series has a number of international spin-offs in the works, which are "locally created, produced, and filmed in-region." A recent Deadline report claims that the company is brainstorming more "global franchises" in a similar vein. The flagship show has already been renewed for a second season ahead of its premiere.