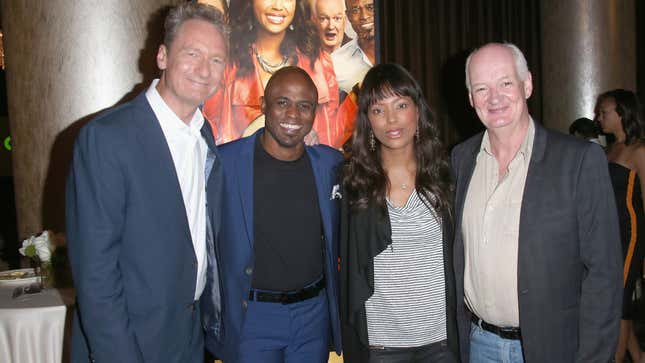 Ah, Whose Line Is It Anyway?—you show your tweenage child the show once, and suddenly you've committed to a decade of attending their improv shows. Often credited with helping break improv comedy into mainstream consciousness, Whose Line had an original run from 1998 until 2007. After that reruns continued to air, with fans begging for more—which is strange to longtime star Colin Mochrie, because the show has been back since 2013.

"The Winchesters" star Meg Donnelly talks Tom Welling, "Supernatural" - and Spongebob
"Every day a tweet shows up: 'You guys should bring that show back!' Every season for the last nine years we've had to remind folks that we are on," Mochrie says in a new interview with Vulture. This, to Mochrie, is due to the network not really publicizing the show, which is just one of the many reasons the series is probably going to end after its current season.
While Mochrie says that the cast loves each other and they have a lot of fun, he calls his relationship with Whose Line "complicated." "The downside is that we never received fair compensation for the success of the show," the comic explains. "We provide the content but don't get paid as 'writers.' We never received residuals for a show that's been shown around the world since its inception. Seeing announcements about the sale to the show overseas or to HBO Max can get irritating."
"I hope I don't sound bitter, because I learned long ago that this business is not fair, and being bitter about it gets you nowhere," he allows. While Mochrie would be justified in feeling some bitterness, it's also true that by making any money at improv, he's automatically in probably the top 1% of global improvisers. Mochrie knows this: "I managed to make a career out of something that wasn't a career before that show came along."
G/O Media may get a commission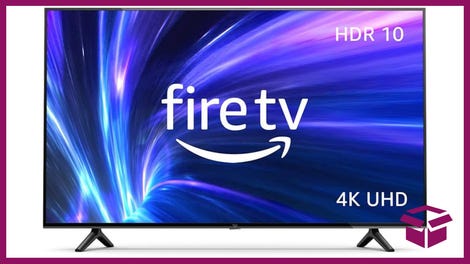 42% Off
Amazon Fire TV 50" 4K Smart TV
And, even as the show ends, he still has plenty of good memories. "It's been a really good run," he reflects. "My very first Whose Line show, my daughter was two months old, and she just turned 32, so it's been a big part of my life. Through the show, I met all these great people who have become my best friends."