Here's what's up in the world of TV for Sunday, December 6. All times are Eastern.
Top pick
The Last Man On Earth (Fox, 9:30 p.m.): The Last Man On Earth is on a serious hot streak in its second season, as it's moved away from its initial gross concepts of "Phil wants to sleep with everyone and they're right to think he's a bad person" to the more interesting ideas of "All these people don't know what they're doing in this new world and have to put up with each other." Increasing interpersonal tensions in this group have left events much more engaging, culminating in a blow-up last week that Vikram Murthi rightly cited as the best scene to date and a positive development for the show as a whole:
It was easy when Phil was the group's common enemy, but now that they all have gotten to know each other's personal failings, everyone becomes the enemy. It's a scene that reminded of the best episodes of Community, a series built upon the idea conflict inherently exists amongst even the tightest of groups. But the Malibu crew aren't even friends, they're just people thrown together because of a terrible catastrophe. It's no wonder that Phil could only break it up by literally throwing a stone through a glass window.
This makes the idea of a Christmas episode—the holiday where everyone's preaching togetherness and good will, even if evidence to the contrary is piling up—all the more appealing. Can this makeshift family keep it together for the holidays, or will there be even more fights breaking out? Vikram, and we, are excited to find out.
Also noted (finale edition)
The Leftovers (HBO, 9 p.m.): Depending on how you feel about The Leftovers as a whole, this second season reached new heights of either frustration or transcendence. But as mentioned before, this show thrives on that division, and for those who it grabs, it grabs by every major organ and refuses to let go. Joshua Alston, who last week referred to the show as "television as close-up magic," is already braced for this 75-minute season finale to grab him by the feelings and not let go.
G/O Media may get a commission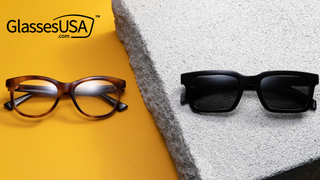 60% off frames
GlassesUSA.com Back to School Sales
Also noted
Brooklyn Nine-Nine (Fox, 8:30 p.m.): It's welcome to Sweden (no, not that one) for the Nine-Nine as Jake and Rosa are forced to work with Swedish police on an international case. LaToya Ferguson is already groaning in advance at how many jokes Jake is going to make about IKEA and meatballs that fall increasingly flat with the other parties.

Homeland (Showtime, 9 p.m.): The third act of this season is proving to be Homeland in prime condition now that it's committed to Allison as the villain and placed Saul and Carrie back in the same corner. Allison's managed to weasel out of their trap in a way that left Joshua Alston impressed, and he's expecting her to reach even more heights as we head toward the finale. Allison has taken down Nazgûl after all, we expect she's ready for whatever Saul and Carrie have to offer.
Into The Badlands (AMC, 10 p.m.): Into The Badlands has stumbled a bit in the early going with a narrative that David Kallison feels is "slowing down when it should be speeding up." Hopefully now that Samurai Jack's upcoming return to Cartoon Network means Badlands won't be the only samurai-inspired show on TV, they'll be inspired to step up their game. And if they wanted to add a shape-shifting master of darkness alongside The Baron and The Widow, there'd be no complaints from us.

The Affair (Showtime, 10 p.m.): Carrie Raisler was the opposite of a fan of "209," which gave all four of the main leads plots that didn't connect with each other for the first time, and the reasons why The Affair did so remain frustratingly out of reach. A tweet from showrunner Sarah Treem about the decision only made things worse, being (in Carrie's words) "confusing as hell." So tonight she'll be right alongside Noah as he "grapples with some essential questions," and like Alison is considering "a harrowing possibility," namely that maybe we won't get answers to those questions.

Quantico (ABC, 10 p.m.): Next week is the winter finale for Quantico, which is more than a little worrying to Joshua Alston, because he's barely able to keep track of the plots on a weekly basis at this point and the hiatus might forever disconnect him from what's going on. Here's hoping that whatever "secrets are revealed during an emergency disciplinary hearing" are so jarring and earth-shattering they have more than a few weeks on their shelf life.
Regular coverage
The Simpsons (Fox, 8 p.m.)
Once Upon A Time (ABC, 8 p.m.)
Flesh And Bone (Starz, 8 p.m.)
Classic coverage
The Simpsons (3 p.m.): Alasdair Wilkins was assigned to review "Girly Edition," but he went out and did a different kind of story. It's about a man. A simple man. He's one of Alasdair's People. Joe Banks, 82 years young has come to this pond every day for the past 17 years to feed the ducks. But last month Joe made a discovery: the ducks were gone. Some say the ducks went to Canada. Others say Toronto. And some people think that Joe used to sit down there, near those ducks. But it could be that there's just no room in this modern world for an old man and his ducks. He's Alasdair Wilkins.
Tomorrow in TV Club
It's a show on an American broadcast network that's a loving salute to the telenovela format! No, not that one. This is Telenovela, NBC's latest attempt to hop on the bandwagon of what a cursory glance at Twitter indicates people are into. It also features what the promos are branding as Eva Longoria's return to television, omitting her entertaining stint on the aforementioned Brooklyn Nine-Nine. Lisa Weidenfeld is offering the advance review, and our fingers are tightly crossed it gets even close to NBC's prior telenovela adaptation attempt, Without Breasts There Is No Paradise. Not a joke.
Also, Will Harris has another Random Roles for you, this one with none other than Ted Danson! Between Fargo, Cheers, Bored To Death, and CSI, we're betting he's got a lot of great stories to tell and Will's done his usual bang-up job of getting him to tell said stories.
Finally, Dennis Perkins is taking a look at the new Adult Swim offering, Neon Joe, Werewolf Hunter. Created by Jon Glaser (who you may know as Councilman Jamm from Parks And Recreation), the trailer for this reaches ludicrous speed quickly enough that we're curious to see if the rest of the miniseries lives up to to those expectations. And if that's not enough Glaser, you can also check out Marah Eakin's interview.
What else is on?
Sinatra 100: An All-Star Grammy Concert (CBS, 9 p.m.): It's the centennial for Frank Sinatra on Saturday, and CBS is rolling out the red carpet in tribute, with a list of performers that includes Tony Bennett, Garth Brooks, Alicia Keys, John Legend, Adam Levine, Carrie Underwood, Usher, Zac Brown, Harry Connick Jr., Celine Dion, and Lady Gaga. We'll forgo the jokes because Ol' Blue Eyes had one hell of a set of pipes on him and belting him out at karaoke after a few gin and tonics is our guilty pleasure.
The Librarians (TNT, 8 p.m.): This week's adventure involves ties to Dorian Grey, so it could go either way. If it's this one we're in for an interesting journey that could lead to war on all mankind, and if it's this one we'll just quietly sit back and hope something falls on our heads.

Blood And Oil (ABC, 9 p.m.): Everyone has given up on this show by now, to the point that the TV listings we use to populate What's On Tonight aren't even bothering to provide an episode preview. So rather than do additional research we're just going to make something up for whatever is taking place in "The Art of the Deal" tonight: "Hap does something evil, sadly not involving alligators. Wick whines about his name, his place in the world, and #ZESECLOCKS. Tip gets drunk and wishes The Chicago Code hadn't been canceled."
Agent X (TNT, 9 p.m.): Evidently one of the main ideas behind this show is that the reason the office of the vice president appears so ceremonial is because they are in charge of the nation's blackest of black ops, so as to insulate the president with plausible deniability. Is that really what we want our vice presidents to be doing? We want them to be waking up in the morgue post-bender and weighing the pros of shelling out for Scorpions tickets.
Getting On (HBO, 10:15 p.m.): "The obstreperous Varla returns and clashes with her estranged daughter." Given that Varla is played by June Squibb, who makes everything better (excepting her turns in Welcome To Mooseport and part one of Atlas Shrugged) this is a clash that is bound to be good.
The Royals (E!, 10 p.m.): "King Cyrus does whatever he can to eliminate King Simon's legacy." The first step on his agenda is changing the popular children's game to be Cyrus Says. It's not going over well, as an absence of affirmative alliteration has proven prohibitively problematic.
Karen Kingsbury's The Bridge (Hallmark, 8 p.m.): Surprisingly not a Christmas film tonight, but an adaptation of a Karen Kingsbury novel about two college students who unite to fight the closing of a small bookstore in Tennessee. One of the protagonists is apparently from Portland, OR, which is enough for this What's On Tonight correspondent and Portlandia reviewer to sample it.
Last Chance Christmas (Lifetime, 9 p.m.): Things are getting into full-bore Christmas magic territory as December progresses, as tonight's hero is none other than Santa's stable hand searching for a substitute reindeer. It turns out that precocious eight-year-olds are the prime supplier of reindeer in these parts, and they come with a side of single mothers you're guaranteed to fall in love with. What a racket!
Cutthroat Kitchen (Food Network, 10 p.m.): There are way too many cooking shows on Sunday nights, but Alton Brown continues to make the one that's most worthy watching. Take tonight for example: "Two chefs have to make Dutch baby pancakes while jumping rope." We'd like to see Gordon Ramsey have even half as much creativity when challenging his chefs.
Miracle On 34th Street (Sundance, 7 p.m. and 9:15 p.m.): Finally, a Christmas movie airs that's not coughed from the Hallmark or Lifetime saccharine factories, with this timeless classic about a man who may or may not be the real Kris Kringle.
White House Down (FX, 8 p.m.): One of two films released in close proximity (along with Olympus Has Fallen) playing to our evident collective desire to apply the Die Hard format to the Oval Office setting. Channing Tatum, disappointingly not playing a wolfman whose wings were taken away, saves Jamie Foxx, disappointingly not throwing around murderous electricity because a hero didn't pay attention to him.
The Matrix Reloaded (IFC, 8 p.m.): The more tolerable of the Matrix sequels, largely because of that kickass freeway scene and the creepy dreadlocked albino twins, and that you can tune out the more convoluted elements of the plot without too much effort. That Zion orgy scene though remains unforgivable.
Trading Places (Esquire, 8:30 p.m.): A screwball take on The Prince And The Pauper, wherein two rich brothers play God with the lives of a street hustler (Eddie Murphy) and a financial manager (Dan Aykroyd). We suspect the Koch brothers do this all the time in real life.
Tammy (Cinemax, 9 p.m.): You'd think that Melissa McCarthy and Susan Sarandon would make for a great comedic team, wouldn't you? You'd be wrong!
The Glimmer Man (Reelz, 9 p.m.): Steven Seagal is at peak late Steven Seagal form here, i.e. nadir of early Steven Seagal, engaging in such charming activities as cutting up a gang of robbers with a razor blade hidden in a credit card and cutting out a dead woman's breast implants to identify her. He also wears what Killer Mike, in this A.V. Club interview, described as "a fucking coat that looks like my grandmother's sofa in '85."
Sportsball!
Sunday Night Football, Colts at Steelers (NBC, 8:20 p.m.)
MLS Cup, Columbus vs. Portland (ESPN, 4 p.m.)
College Basketball, Davidson at North Carolina (ESPNU, 6 p.m.)
College Basketball, Vanderbilt at Baylor (ESPNU, 8 p.m.)
Women's International Friendly Soccer, U.S. vs. Trinidad and Tobago (Fox Sports, 8 p.m.)
In case you missed it
Grimm: In what had to be Dennis Duffy's favorite episode of Grimm yet, there was a rat king! Les Chappell borrowed Charlie Kelly's rat-bashing stick for the occasion.