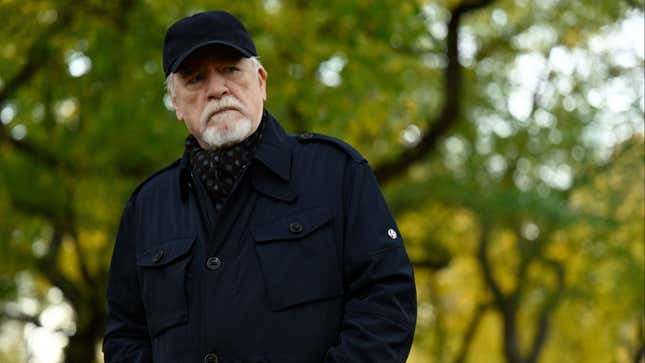 The premiere of Succession's highly-anticipated fourth (and final) season is only a few days away. The A.V. Club will be recapping every episode after it airs, but early reviews are already out and indicate that regardless of where the Roy power struggle ends up, the last battle has been well worth the wait.
Jodie Sweetin on the appeal of holiday movies, "Fuller House" and Bob Saget
Largely across the board, critics agree: anyone who's been agog to see whether Succession can maintain its momentum in a final season won't be disappointed. IGN's Emma Fraser calls the beginning of the new season "spectacularly strong," writing: "Suffice it to say, creator Jesse Armstrong is going out on top. Decider's Meghan O'Keefe takes that up a notch, opining that season 4 is "absolutely magnificent" and is "poised to handily sweep the 2023 Emmys." (Given the results of the 2022 Emmy Awards, that seems pretty plausible.)
Collider's Samantha Coley calls the first four episodes of Succession's newest season "some of the show's most engaging and well-crafted;" Complex's William Goodman agrees, calling the "action-packed" beginning episodes some of the series' "best." Entertainment Weekly's Kristen Baldwin lauds the series for "taking some impressive risks without sacrificing the character dynamics that make it so viscerally satisfying" in her A- review. As Variety's Joshua Alston puts neatly, Succession "has a full tank of gas and an 800-pound gorilla's foot on the pedal."
The performances from the series' core four performers—Sarah Snook, Jeremy Strong, Kieran Culkin, and Brian Cox—have also proven a point of commendation, with Vanity Fair's Richard Lawson writing that "each actor is working in peak form." Deadline's Dominic Patten— who writes that Succession's final season is where it "truly succeeds,"— also highlights Nicholas Braun, Matthew Macfadyen and J. Smith-Cameron's performances, which he says are all "better than ever" this time around.
The final season of Succession premieres on HBO Sunday, March 26 at 9 P.M. E.T.— make sure to keep up with our weekly episode recaps!