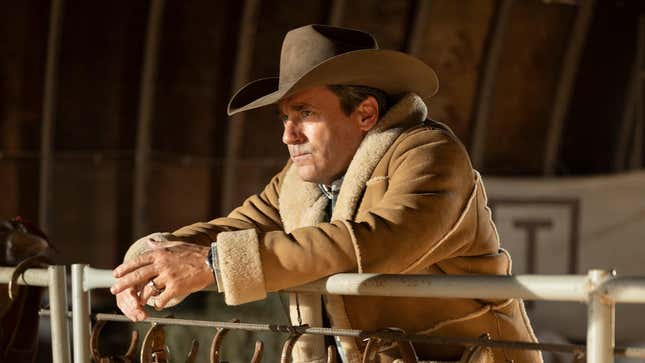 No, you're not seeing things: That's a furtive-looking Jon Hamm in a cowboy hat (not on Andy Cohen's talk show discussing his penis) ready to take charge as Fargo's latest grim protagonist. FX's darkly comedic crime anthology finally makes its long-anticipated return in November after three years off the air. And, yes, it continues the tradition of bringing aboard a stellar cast.
"The Amazing Race" host Phil Keoghan on auditions, and being prepared
Noah Hawley's award-winning series is inspired by the Coen brothers' acclaimed 1996 film, and set in the same fictional universe. Each season takes place in a different location and time period but is always led by an enviable cast. Season one starred Martin Freeman, Billy Bob Thornton, and Allison Tolman in season one, and Jesse Plemons, Kirsten Dunst, Kieran Culkin, and Jean Smart led season two—arguably the best of the show. Ewan McGregor, Carrie Coon, David Thewlis, and Mary Elizabeth Winstead starred in season three. Finally, season four, which released way back in 2020, starred Chris Rock, Jessie Buckley, and Jason Schwartzman.
Fargo's fifth season is no different. Hawley brings on another group of talented actors for 10 new episodes. Set in Minnesota and North Dakota in 2019, this season centers on Dorothy "Dot" Lyon (Ted Lasso's Juno Temple), a seemingly typical Midwestern housewife suddenly plunged into a life she thought she left behind. She has to rely on her survival skills to protect her family now. Hamm plays a preachy Sheriff named Roy Tillman, who has been searching for Dot for a long time. Joe Keery is his feckless son, Gator, sporting a look that's markedly different from Stranger Things' beloved Steve.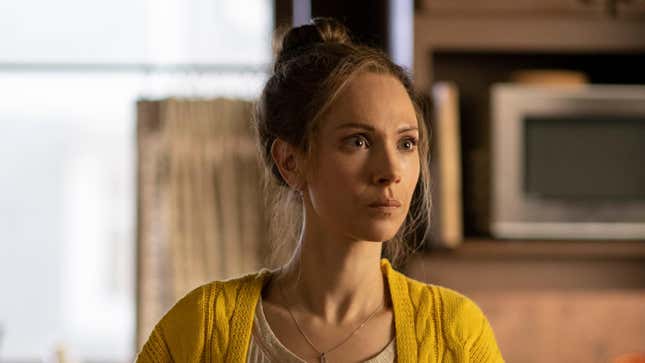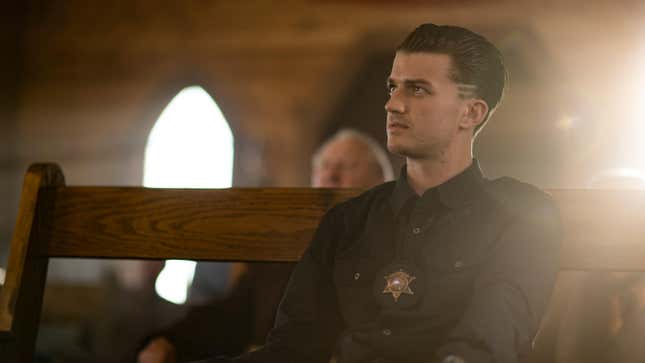 Meanwhile, the ensemble also includes Jennifer Jason Leigh, Lamorne Morris, Richa Moorjani, Dave Foley, Sam Spruell, and David Rysdahl. Of course, any more details about the plot are under wraps, but here's where we guide you to season five's initial intriguing description: "When is a kidnapping not a kidnapping, and what if your wife isn't yours?" Fargo season five is set to premiere with two episodes on November 21.
FX also announced premiere dates for other upcoming fall TV shows: Ryan Murphy's American Horror Story season 11—filmed amidst the ongoing strike, by the way—will premiere on September 20. Brit Marling's Murder At The End Of The World, starring Emma Corrin, will now arrive on November 14 after being pushed from the August schedule.