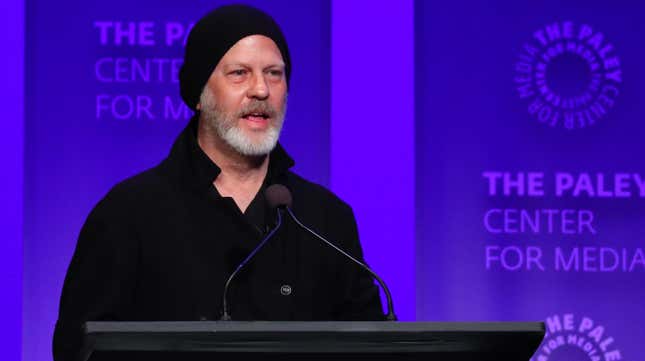 Now in its second month, the WGA strike continues unabated. As of last week, the AMPTP has yet to return to the bargaining table, so it's unlikely we'll have any resolution before the extended SAG-AFTRA talks end on July 10. As the strike continues, complications have become commonplace in what few productions continued despite the picket lines, particularly in New York, where Ryan Murphy has three shows in production at the moment. Per The Hollywood Reporter, Murphy produced three of the four east coast productions still rolling, and he's going to fight to keep them going. When WGA strike captain Warren Leight accused one of Murphy of threatening to blackball Guild-supporting crew members, the American storyteller reportedly threatened the strike captain with a lawsuit.
Netflix plans to make you freeloaders finally cough up the dough
In a memo obtained by The Hollywood Reporter, the WGA revealed that Murphy's attorney wrote to the Guild: "Ryan Murphy sent a letter threatening litigation against Warren Leight. Warren Leight will not be saying anything further than his last tweet related to Ryan Murphy." As a result of the letter, Leight is no longer a strike captain. However, the memo states that the union "will not quit on Ryan Murphy" and "will continue to picket his shows."

"Our foe in this fight is not other members, it is the AMPTP," the memo states. "If we turn on each other, the AMPTP wins."
Last month, Leight tweeted, "Crew members have told us they've been told if they respect our lines, they'll be blackballed in Murphy-land." The tweet has since been deleted, but the aftershocks can still be felt. Murphy disputed the claims through a spokesperson, calling the accusations "absolute nonsense" and "categorically false," according to Variety. Leight later apologized on Twitter. He wrote, "In the heat of the moment, I made the mistake of not verifying the accuracy of such claims and posted a tweet with this misinformation. I immediately deleted the tweet. I wholeheartedly apologize to Mr. Murphy."
In late June, Business Insider reported that Ryan Murphy is on the cusp of signing a new deal with Disney as soon as his $300 million Netflix deal expires.