It's been six long years since Fleet Foxes released their last album, Helplessness Blues, in 2011. But today the band returned in a big way, announcing a new album, Crack-Up, due out June 16, as well as an international tour that will take the band from Australia to Colorado over the course of five months.
The press release announcing the album makes no mention of a replacement for former Fleet Foxes drummer Josh Tillman, who is currently off doing his own thing as Father John Misty. Instead, it lists founding members Robin Pecknold, Skyler Skjelset, and Casey Wescott—along with Christian Wargo, who joined the band in 2008, and Morgan Henderson, who joined in 2010—as the core five-piece of the band. Three drummers (including Joanna Newsom's go-to Neal Morgan), played on the album, and additional musicians will be on hand for live shows, as Pecknold explained on Instagram.
Pecknold wrote all 11 songs on Crack-Up, which was produced by his "longtime bandmate, collaborator, and childhood friend" Skjelset; the first single from the album, the sprawling eight-and-a-half minute melody "Third of May / Ōdaigahara," certainly sounds like a Pecknold composition, with its winding harmonies and soaring vocals over piano, 12-string guitar, and a goddamn string quartet.
You can get more information on Fleet Foxes' new album and tour below; pre-orders for Crack-Up are now available on the Nonesuch Records website, and per the press release, "most North American venues [for the tour] will offer ticket buyers the ability to add the new album to their purchase as an LP, CD, or digital pre-order."
Fleet Foxes—Crack-Up
1. I Am All That I Need / Arroyo Seco / Thumbprint Scar
2. Cassius, -
3. - Naiads, Cassadies
4. Kept Woman
5. Third Of May / Ōdaigahara
6. If You Need To, Keep Time On Me
7. Mearcstapa
8. On Another Ocean (January / June)
9. Fool's Errand
10. I Should See Memphis
11. Crack-Up
Fleet Foxes 2017 Tour
May 26-May 29—Sydney Opera House—Sydney, Australia
July 1—Vida Festival—Vilanova i la Geltrú, Spain
July 3—Bands Apart—Ferrara, Italy
July 7—Bilbao BBK Live—Bilbao, Spain
July 13-July 14—The Iveagh Gardens—Dublin, Ireland
July 16—Latitude Festival—Southwold, United Kingdom
July 27—Thompson's Point—Portland, ME
July 28—Newport Folk Festival—Newport, RI (SOLD OUT)
July 29—Merriweather Post Pavilion—Columbia, MD (w/ Animal Collective)
July 31—Mann Center for the Performing Arts—Philadelphia, PA (w/ Animal Collective)
G/O Media may get a commission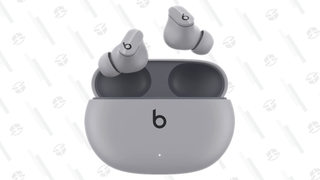 August 1—BRIC Celebrate Brooklyn! Festival at the Prospect Park Bandshell—Brooklyn, NY
August 4—Massey Hall—Toronto, ON
August 6—The Masonic—Detroit, MI
September 23—Hollywood Bowl—Los Angeles, CA (w/ Beach House)
September 27—Red Rocks Amphitheater—Morrison, CO (w/ Beach House)