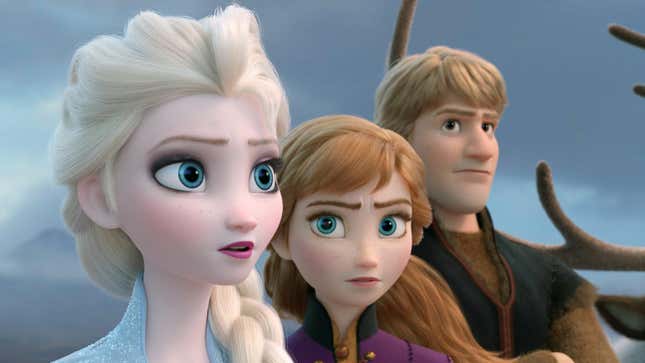 Anna and Elsa are back. Disney announced plans today for Frozen 3, which fans have been anticipating for years. Seriously—in 2022, there was even a weird, monthslong back-and-forth between Kristen Bell and her co-star Idina Menzel, in which they both jokingly announced more Frozen projects. It's hard to tell if they knew something was in the works and were attempting the weirdly blatant lying that we've all learned to associate with actors involved in Disney/Marvel projects, or if this has come together relatively recently. But, for now, here's what we know about Frozen 3, what we don't, and how people are reacting to the news.

What we know
Frozen 3 is in development, and Josh Gad seems to be returning. The original Frozen premiered in 2013 and was an instant hit for Disney, which is why it was so surprising that it took six years for the sequel to come out. But Frozen II was also a major success when it debuted in 2019, and that's likely due to the consistency of the creative team. Frozen and Frozen II were both directed by Chris Buck and Jennifer Lee and written by Lee.
What we don't know
Pretty much everything else. Disney CEO Bob Iger announced the news during an earnings call in a clear bid to please anxious shareholders, so details are scarce. There's no word yet on any returning stars (though Bell and Menzel have both previously said they'd love to return to their roles). Directors, writers, plot, and release date are also unknown at this point. It'd be a surprise if Buck and Lee didn't return, but then again, this announcement, which was coupled with the news that Disney will lay off 3 percent of its total staff (roughly 7,000 employees), makes it seem like this is more of a desperate cash grab than a desire to continue the films' legacy. Two things can be true at the same time, of course, especially because Iger is known to be a rare creative-friendly exec, but things are looking a little dicey for Disney right now.
How fans are reacting
Do we know for sure that Disney's announcement of Frozen 3, Toy Story 5, and Zootopia 2 broke Twitter? No. Did Twitter mysteriously go down for a while shortly after Disney's announcement? Yes. Correlation is not causation, but in this case, we're happy to let the Disney fans have this one.