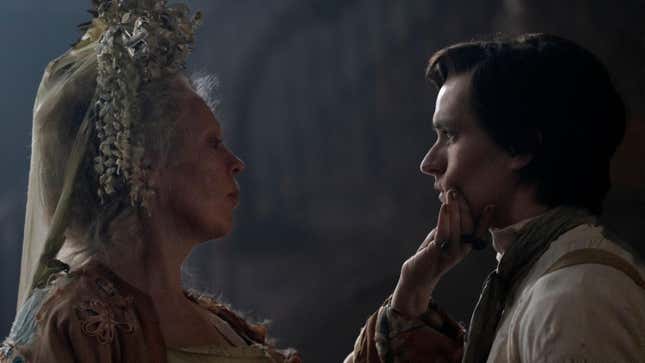 By all accounts, real life in 1800s England—especially as a poor orphan—looked a whole lot less Bridgerton and a whole lot more, well, absolutely fucking wretched. And if stories about poor, miserable orphans are your thing (or you've ever sat through a high school English curriculum), you'll know that no one does them better than the master himself, Charles Dickens. Well, Dickens and his modern-day admirer, Peaky Blinders' Steven Knight.
The A.V. Club's weekly film round up
Knight's new FX limited series is adapted from Dickens' 1860s classic Great Expectations, a coming-of-age novel about an orphan named Pip that contains many scenes involving what Wikipedia delightfully refers to as "extreme imagery–poverty, prison ships and chains, and fights to the death." Just from this two-minute trailer, it's abundantly clear that Knight has done his homework, at least in the aforementioned "extreme imagery" department.
This thing is going to be dark, both in tone and lighting. (The singular brightly colored scene in the trailer quickly gives way to a squealing pig presumably being carted off to slaughter, men being hanged in the town square, and a mysterious benefactor promising to teach our young protagonist "the wicked ways of this wicked city.")
Fionn Whitehead (Dunkirk) stars as Pip, a—you guessed it—poor orphan who comes to live under the roof of the wealthy, jaded spinster Miss Havisham (played by a perfectly haggard Olivia Colman, thoroughly in her element here). When Pip falls in ill-fated love with Miss Havisham's adopted daughter Estella (Shalom Brune-Franklin) and receives a large amount of money from a mysterious patron, he is thrust into the underbelly of the city—one that is clearly stacked against him at every turn.
Steven Knight is also serving as an executive producer along with Tom Hardy, Ridley Scott, Dean Baker, David W. Zucker and Kate Crowe. Buckle up knife fight, bar fight, and broken glass fight fans: this one's for you.
G/O Media may get a commission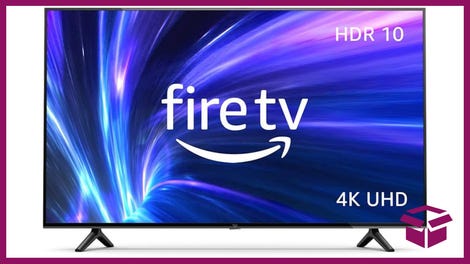 42% Off
Amazon Fire TV 50" 4K Smart TV
Great Expectations premieres March 26 on Hulu.