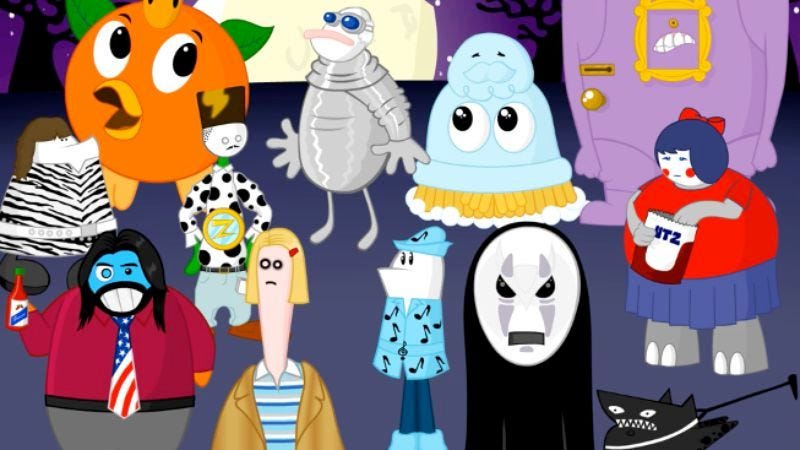 Costumes aren't the only reason to look forward to Halloween. With the spooky holiday comes innumerable annual traditions, whether it's a viewing of It's The Great Pumpkin, Charlie Brown or the communal shaming of whoever wore blackface this year. Ah, but there's another tradition known to fans of obscure online tomfoolery, and that's the Homestar Runner Halloween special, which we never miss.

The bizarro flash comic returned in part back in 2015, and have been releasing the occasional video here or there. The latest succeeds for the same reason all of its Halloween episodes have: Deep-cut costumes (Strong Bad is Twin Peaks' Bob, which is so, so perfect), bizarre one-liners, and a comic spin on spooky tropes (this one involves a haunted photo booth and those disgusting black-and-orange-wrapped candies that only grandmas give out).
Watch the entire thing here.