Crimes:

Exceeding government-recommended RDAs of mawkish sentimentality
Taking Robin Williams back to his demented-man-child-role days
Sticking first-time director David Duchovny onscreen in an unrelentingly maudlin part
Defenders: Writer-director-star David Duchovny
Tone of commentary: Dense and grave. Duchovny speaks in great detail but with little affect about his shot choices, locations, crew, symbolism, story development, and cinematography, though he occasionally veers into his surprisingly off-color nicknames for his cast, staff, and the film itself.
What went wrong: The film's budget didn't allow much development of the early-'70s setting, so Duchovny did what he could. He notes that shooting in Central Park was easy, at least, because "grass was grass in '73." He also wishes that New York City's Women's House Of Detention was called "House Of Incarceration" or "House Of Prison," so the movie title could have been House Of I or House Of P and viewers wouldn't believe it egotistically refers to his name.
Comments on the cast: Duchovny praises everyone he worked with, though his wife, Téa Leoni, gets extra attention for her "amazing job," her "decency," and her "great legs… probably too good for that character, but what are you going to do?"
G/O Media may get a commission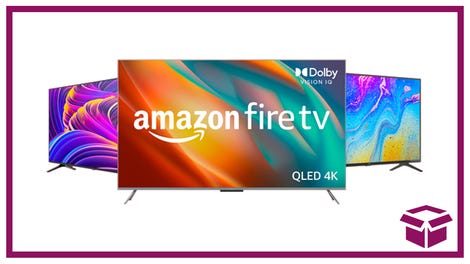 Ooh. stunning.
New Amazon Fire TVs
Inevitable dash of pretension: Duchovny assiduously points out every instance of his recurring visual themes, including one in which teen star Anton Yelchin pisses onto cigarette butts floating in a toilet bowl, "which will come back and be resonant and emotional, hopefully, later in the film."
Commentary in a nutshell: "These scenes are setting up the relationship between the boy and his mother as one of caretaking and love, and yet probably a little bit too entwined. He humors her, he saves her, and he has to leave her in the end, and that's the sadness. This is a scene we always referred to as 'Jammy-Penis.'"