When you're a Viking—or at least a Viking in the world of How To Train Your Dragon—you know one thing for sure: Dragons are the enemy. They steal sheep. They burn down houses. And given the chance, they'll swallow a Viking whole. That's just the way of the world. But it isn't a way into which Hiccup, the film's teenage protagonist (voiced by Jay Baruchel), fits particularly well. He's eager to prove himself, but he's kind of a wimp and everyone knows it, from his chieftain dad (Gerard Butler) to Astrid (America Ferrera), the tough chick with a grip on his heart. He lucks into downing a dragon by tangling it in a catapulted snare, but when he goes to claim his prize, Hiccup discovers he can't bring himself to slay the beast. So he sets about befriending it instead.
If that makes it sound like How To Train Your Dragon has a lesson or two about empathy in store for viewers, there's a reason for that. But they're smoothly integrated into a visually rich, emotionally gripping, thoroughly irresistible adventure tale. Adapted from a book by Cressida Cowell and co-directed by Chris Sanders and Dean DeBlois—the team behind the similarly winning Lilo & Stitch—How To Train Your Dragon retains a dash of the modern, winking attitude that's served as the not-always-welcome trademark of DreamWorks Animation, but its emphasis falls squarely on heartfelt storytelling and sumptuous images.
The latter element makes the strongest first impression. The humans have a pleasing, expressive cartooniness, and the dragons share a slightly forbidding, alien appearance, switching from dreadful beasties to overgrown puppies with subtle shifts in expression. Especially endearing: Toothless, the wounded dragon Hiccup first befriends, which makes it easy for the film's middle portion to become a boy-and-his-dog tale, as kid and dragon come to understand each other against one expansive vista after another.
It's a great-looking film—and an impressive use of 3D—but ultimately, the story makes it memorable. Dragon drops viewers in the middle of an impossible situation grounded in a fundamental misunderstanding, then saddles an unprepared, easily wounded kid and his scaly, big-eyed sidekick with the task of fixing it. There's a lot at stake here, and the film never loses sight of that amid all the dragonfire and whooshing flight sequences.
G/O Media may get a commission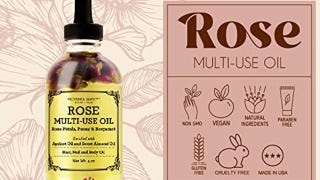 Provence Beauty Rose Multi-Use Oil