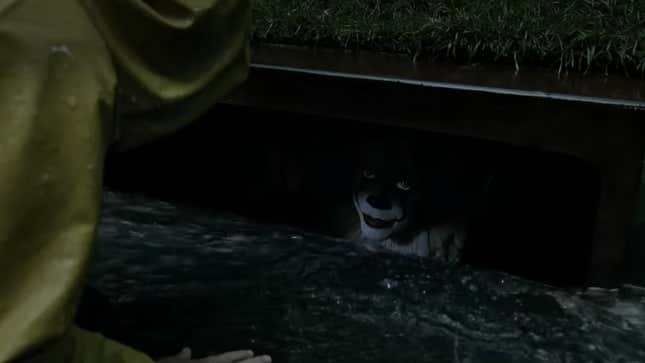 Stephen King will continue forcing his weird clown nonsense upon the poor town of Derry, Maine. Announced earlier today, HBO Max is moving forward with Welcome To Derry, a travel show about the sights, sounds, and tastes of one of America's favorite little enclaves. Just kidding, it's about the murderous clown Pennywise and his early exploits haunting the shit out of neighborhood teens.
A Quiet Place: Part II's Millicent Simmonds thinks she'd be a goner if aliens attacked
Developed by It producers Andy and Barbara Muschietti, Welcome To Derry will dive deeper into the balloon-obsessed circus dweller. However, any specifics on what the show will expand upon is still anyone's guess. By the logline, it seems like this show is still in early development. Nevertheless, Andy Muschietti, who directed both It chapters and the upcoming The Flash, will direct multiple episodes.

Stephen King's happy to keep the Derry train rolling because he really hates the residents of his fictional town. In a statement, King said: "I'm excited that the story of Derry, Maine's most haunted city, is continuing, and I'm glad Andy Muschietti is going to be overseeing the frightening festivities, along with a brain trust including his talented sister, Barbara. Red balloons all around!"
Of course, the best parts of It were already included in the first It, with the worst parts punted to Chapter 2, a problem first felt in the 90s television miniseries. Sorry, once these kids become adults, the story loses pretty much all of its cinematic power. Though, there is that whole complicated mythology regarding Maturin the Turtle, the unseen flipper guiding the Stephen King multiverse. Will this inter-dimensional reptile find a place in Derry and lead to Mike Flanagan's Dark Tower series? Probably not because Dark Tower is at Amazon, and It is at Warner Bros. Sorry, multiverse heads. You'll have to get your crossover giggles elsewhere.
G/O Media may get a commission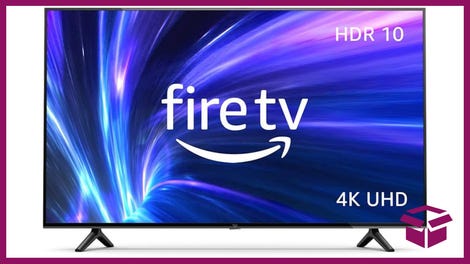 42% Off
Amazon Fire TV 50" 4K Smart TV
For those wondering, there has been no word as to whether the spin-off will include Richie Tozier's full, one-hour stand-up special, where he can expand upon his "so, my girlfriend caught me masturbating to her friend's Facebook page" material. It: Chapter 2 is two hours and 49 minutes long.