Here's what's up in the world of TV for Tuesday, December 8. All times are Eastern.
Top pick
iZombie (The CW, 9 p.m.): After flagrantly refusing to learn anything about this show last season, we've mostly been polite enough to leave well enough alone this year, but hey! Tonight's episode sees resident good-hearted zombie mortician Liv take up the mantle of a murdered vigilante (and high school shop teacher, though we're guessing she's not going to teach shop) known as The Fog. It's entirely possible this is just iZombie's late bid to get cast on Legends Of Tomorrow. Carrie Raisler is not necessarily against this, come to think of it.
Also noted
The Flash (The CW, 8 p.m.): Meanwhile, one of the CW's regular superhero shows brings together a whole bunch of members of the Flash's Rogues Gallery, including Weather Wizard, Wentworth Miller's Captain Cold, and Mark Hamill's Trickster. Scott Von Doviak would like to point out that, since Captain Boomerang is also out there, we're just a Mirror Master away from a live-action version of that one (of many) awesome Justice League Unlimited episode.
Scream Queens (Fox, 8 p.m.): The last (and, uh, first) time we actually acknowledged this show was Thanksgiving week, and all of a sudden the show has reeled off a couple pretty good episodes, per our own LaToya Ferguson. So, hey, why not go ahead and tune in for tonight's two-hour finale, in which some killers get unmasked and some confessions get startling! And don't worry about jumping in at the end: Since this is a Ryan Murphy show, we can't imagine having seen the previous episodes is actually going to make it make any more sense.

G/O Media may get a commission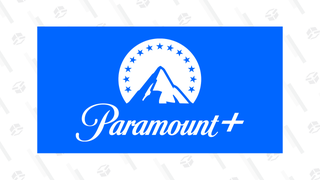 One month free
Paramount+ One-month Free Trial
Girlfriends' Guide To Divorce (Bravo, 10 p.m.): In tonight's episode, "Abby is pushed by her editor to promote her blog by going out on dates." Hmm, bloggers promoting their sites by going on … dates? While the thought of doubling the average blog's readership is tempting, this feels like an inefficient way to get the word out. And, uh, maybe not in the typical blogger's wheelhouse, if you know what we mean? Gwen Ihnat nods and yells out "Nerds!", followed by both of us taking a long, long, long look in the mirror.
Regular coverage
The Mindy Project (Hulu)
Jessica Jones (Netflix)
The Muppets (ABC, 8 p.m.)
Fresh Off The Boat (ABC, 8:30 p.m.)
Marvel's Agents Of S.H.I.E.L.D. (ABC, 9 p.m.)
Manhattan (WGN, 9 p.m.)
Elsewhere in TV Club
Noel Murray checks in with A Very Special Episode on a classic Friday Night Lights, while Chris Mincher inducts "Dick In A Box" into the New Christmas Canon.
What else is on?
Off The Menu: Asian America (PBS, 8 p.m.): This special looks at how food is an important part of family and culture in the Asian American community. Honestly, at this point, we'd be fascinated to see a show about a culture where food isn't important at all, or at least viewed with a mix of distrust and indifference. As the English-born part of the What's On Tonight gestalt, we're pretty sure we're describing our corner of the United Kingdom, but then we are the proud people who have come up with at least two or three successful combinations of "meat" and "pastry," so maybe not…
Building Off The Grid: Yurts So Good (DIY, 10 p.m.): Some show titles are so perfect, actually making and airing the show feels beside the point.
Born This Way (A&E, 10 p.m.): In this new reality show that we really, really hope is inspiring and candid instead of crass and exploitative—but, uh, probably not going to bet our life on that, because guarded skepticism is never a bad idea when it comes to reality television—seven young people with Down syndrome come together for a six-episode look at their lives.
#BlackLove (FYI, 10:16 p.m.): This new reality show looks at five very different black women looking for love in New York City. Early reports on the show indicate it features "returning to the scene after divorce, pursuing same-sex love and negotiating interracial relationships," shows the women as they "attend workshops on provocative themes related to love," and has a title that's "downvoted for use of a hashtag."
The Prestige (Starz, 6:45 p.m.): More movies ought to feature supporting turns from David Bowie as Nicola Tesla. Like, uh, we don't know, Air Force One. Would have been much better if evil Gary Oldman were gunning for President David Bowie as Nicola Tesla. This now concludes the most random Air Force One reference in recorded history.
Who's Afraid Of Virginia Woolf? (TCM, 8 p.m.): If you're going to watch one movie in which Elizabeth Taylor and Richard Burton co-enable each other toward reckless self-destruction for no clear point at all, destroying all manner of innocent lives along the way … well, if Cleopatra isn't playing, you can watch this, where the two play fictional characters who do all those things.
NHL Hockey: Detroit Red Wings at Washington Capitals (NBC Sports, 7:30 p.m.): This figures to be a quality game, as a pair of second-place Eastern Conference teams and potential Conference Finals opponents go at it. Also, if you care about hockey at all—and are open-minded enough to say that it's possible for at least a handful players to be so great on offense that their defense is kind of beside the point—you really should take some time to watch Alex Ovechkin play, because he remains just awesome to watch.
In case you missed it AKA "Who's your daddy, Montreal?"
Fargo: The Montreal Canadiens are tearing up the Atlantic Division, with a seven-point lead over those previously mentioned second-place Red Wings. (If any geography types would like to point out neither Montreal nor Detroit is remotely near the Atlantic, go right ahead.) Given Montreal is still in the midst of a once unthinkable multi-decade Stanley Cup drought, we imagine Habs fans are feeling pretty good right about now. So, as part of our continuing effort to spotlight an old wrestling clip for no damn reason beyond how much it amuses us, here's the time Shawn Michaels went to Montreal—where he has just a little bit of history!—and trolled the ever-loving shit out of some righteously furious Quebecois.
That's not just a heel promo. That's a damn act of war.