Jodi Lennon's new documentary short, Marc Maron: The Voice Of Something, revisits a unique time in American history. The film was shot in a single day, a week after the Sept. 11 attacks, and concerns comedian Marc Maron's attempts to grapple with what, exactly, this tragedy meant. Eight years before his WTF podcast would make him a household name, Maron was already a pretty successful stand-up, and had booked his first post-9/11 gig at New York's Comedy Cellar on Sept. 19th. Lennon filmed Maron throughout the day leading up to the gig, and now, 10 years later, the finished product has finally been released.
Lennon, a veteran of the Chicago comedy scene, relocated to New York as a part of the cast of the cult sketch TV show Exit 57, along with Stephen Colbert, Amy Sedaris, and a handful of other Second City alumni. The A.V. Club talked with Lennon in anticipation of the film's screening at The Annoyance Theater on Tuesday, Nov. 8 and Wednesday, Nov. 9.
Marc Maron: The Voice of Something - Trailer from Nick Mougis on Vimeo.
The A.V. Club: Where did you get your start in Chicago's comedy scene?
Jodi Lennon: I came to Chicago a really long time ago, around '88, to go to Second City. I was intrigued by Second City as place to learn improv. At the time, everybody went to Chicago. Having said that, I was really young when I went there. [Laughs.] I wanted to preface this by saying that I went just after graduating high school.
G/O Media may get a commission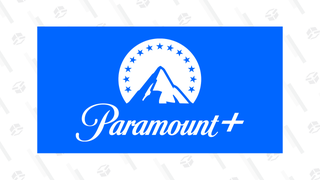 One month free
Paramount+ One-month Free Trial
I went with the intention of pursuing comedy and improv. So I started at Second City, taking classes there; pretty soon I started taking classes at iO, eventually with Del Close. I was soon introduced to The Annoyance Theater, when I did a show called Manson: The Musical there.
At the time, I was doing all three for maybe four years: I was doing the Harold, I was in the touring company at Second City. But really, I consider The Annoyance my home.
AVC: Like so many Chicago comics, you eventually moved to New York City. How did you end up meeting Marc Maron?
JL: I moved to New York with Exit 57, which was produced by HBO. Marc was doing a show that was also produced by HBO, called Short Attention Span Theater. We were all in the same offices, down the hall from each other, which was my first introduction to him.
A couple years later, I ended up moving into the same building as him. I was looking at apartments in Queens, which was such a foreign area to me. I had just looked at an apartment and was waiting for the subway, when I bumped into Marc. He asked where I looked and when I told him, he said, "That's my building!" So I said to myself, "Oh, I'll just move in there, I'll know somebody." We were neighbors for a long time, and now Leo Allen has his apartment!
AVC: How did the idea to shoot the documentary come about

JL: I had a camera and had been shooting lots of things; I shot a lot of shorts, but I was also shooting documentary stuff. I went through a phase of shooting people's creative processes. I shot chefs, painters, composers, musicians, and writers.
I had known that I was going to shoot Marc; we had a conversation about it. I had done other comedians too. I talked to him about it before September 11th, 2001. He agreed to do it, and then a few days after September 11th, I knew he was going back to doing stand-up, so I asked him to follow his process then.
AVC: You were documenting people's creative processes long before the existence of many of the most popular podcasts, including WTF, which seemed to be based around exactly that.

JL: Thanks for acknowledging that! [Laughs.] Thanks for giving me cred, man!
AVC: As the day of filming approached, were you formulating a sort of game plan or goal you were hoping to reach?
JL: No, it was really, really organic. When I had filmed with people in the past, I had found that you never knew what was going to happen. So I just met him early in the morning at his apartment, and the day just took off. I'm really lucky because he didn't edit himself; he just went about his day. We went to Great Neck, New York, we went to his therapy session—I didn't get into his therapist's office, though. We came back to the city and did a lot of other stuff, too.
The big thing that made the turn was this L.A. Times article coming out that day, charting and documenting what comics [including Maron] were doing at that time. That was the part that made Marc nervous, so that gave me a timeline for the day. He was really curious as to what the article was going to say, and later in the day, the article is published and he gets to see how he was perceived as a comic. That was good for me because it heightened the experience; the stakes were a little higher.
When we went to the Comedy Cellar, that was interesting, too. I really didn't know what to expect. We lived in Astoria, Queens at the time, off Manhattan Island, so separated just a little bit. You could be away from the scene of what was happening downtown, just be a little protected from it all.
To drive to the gig was a little surreal; it just brings all that back again. You remember everything that happened, to perform after that—I don't know how he did it.
AVC: Was the anniversary of 9/11 was just a few months ago, was that why you were drawn to revisit the footage?

JL: It was twofold: I had been listening to WTF a lot in the last couple of years and was interested to see if his comedic voice was the same as the one you get to know when listening to the show. If you listen to WTF, he's so strong in his point of view, so I thought it'd be great to look at the footage again.
As the 10-year anniversary got closer, it brought up all those memories, and I felt that I was in a place, being a little more mature, where I thought I could handle it. I thought the distance would help me develop it as a piece. It all felt right. I asked Marc, we talked about it, and he was on board, so I did it.
AVC: What has the response been like with the film?
JL: It's been really interesting; people like it. I've mostly done screenings in New York, but I did one in L.A., and the L.A. response was really different. The laughs were different. It's a funny short, but there are a lot of L.A. jokes, so I wasn't sure how it would play, but they really got it.
It's a sensitive piece, and I try to keep that in mind. Especially when I was showing it around September 11th, people were relieved that I wasn't showing a lot of what had happened here, that I was really just focusing on Marc in that time. Really it was just about a heightened experience for a heightened character. It happened to be September 11th, but it's not about that.
AVC: What else can audiences expect at the screening?

JL: I put together an evening with other comedians. I feel like it's a celebration of stand-up comedy, given that Marc is the topic. So far I've been doing all local people wherever I screen it, so I had some help with booking.
AVC: What have you got coming up? What else can we expect to see from you soon?

JL: These are the last of the private screenings that I'll do. The short will go to festivals after this. I am shooting something else now, and I'll see where that goes.
I mean, you know how it goes, it took 10 years for me to release this, and I didn't even say anything until a week before I released it. [Laughs.] I'm always working on stuff; I mostly consider myself a writer and director now, so that's what I do.