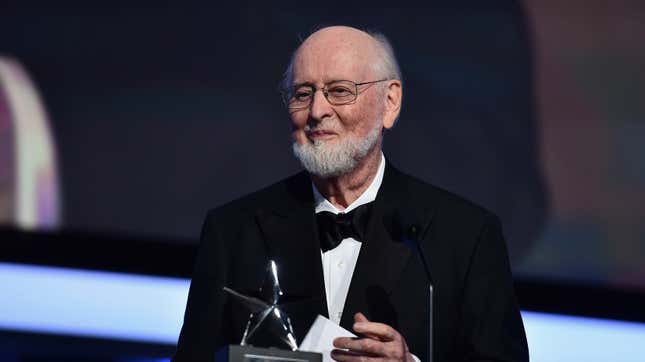 The music plays on for legendary film composer John Williams. After announcing that he'll be retiring on the back of his final film score for Indiana Jones And The Dial Of Destiny, Williams is tracing back that statement and ready to continue making tunes that leave us teary-eyed.
Though no one would fault the 90-year-old composer, responsible for iconic scores including Star Wars and Jaws, for taking some time off, Williams' surprise declaration came as he and frequent collaborator Steven Spielberg discussed their recent film The Fablemans at an American Cinematheque event on Thursday, reports The Hollywood Reporter.
"I'll stick around for a while," said Williams to the audience. "Also, you can't 'retire' from music. It's like breathing. It's your life. It's my life. A day without music is a mistake."
So, what's gotten Williams back (though he never really left) into the game? His good 'ole pal, Spielberg.
"Steven is a lot of things," he said. "He's a director, he's a producer, he's a studio head, he's a writer, he's a philanthropist, he's an educator. One thing he isn't is a man you can say 'no' to."
The news came as a surprise to Spielberg, who The Hollywood Reporter noted was "visibly taken aback" by Williams' decision to take back his statements of retirement.
"I'd better get to work to find out what the hell I'm doing next," declared Spielberg to the crowd.
If we're looking at what Williams' next big score could be, it seems like a good hunch to look no further than Spielberg's upcoming Bullitt remake, starring Bradley Cooper as Steve McQueen's hard-edged cop. In terms of Williams' decades-long career, there couldn't be a better cap off than composing for a fast-paced car chase through San Francisco's hilly terrain.