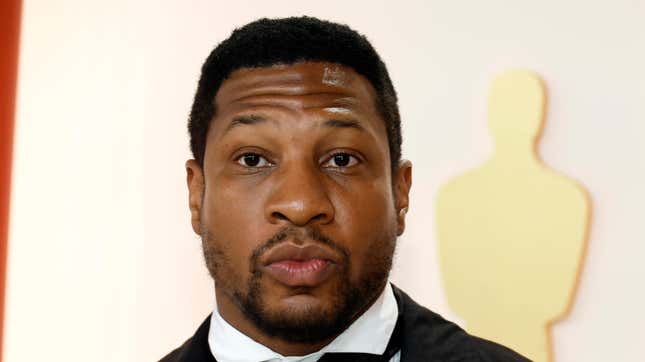 Actor Jonathan Majors was arrested in New York today, Variety reports; the Marvel and Creed III star is currently facing allegations of domestic violence. A representative for Majors, per a statement to Variety, has denied all wrongdoing, saying, "He has done nothing wrong. We look forward to clearing his name and clearing this up."
William Jackson Harper on "Ant-Man," "Love Life," and more
According to police statements, Majors (identified as "a 33-year-old male") was arrested earlier today after they received a call a little before noon.
A preliminary investigation determined that a 33-year-old male was involved in a domestic dispute with a 30 year-old female. The victim informed police she was assaulted. Officers placed the 33-year-old male into custody without incident. The victim sustained minor injuries to her head and neck and was removed to an area hospital in stable condition.
News of Majors' arrest caused his name to trend online, obviously, but also, somewhat strangely, Ezra Miller's. That's a signifier of both a) how bad Ezra the The Flash star's reputation has gotten over the last two years, and b) how central Majors has recently become to the multi-billion dollar Marvel movie market, having recently stepped into the role of the central villain for the next phase of the company's movies—one of which even reportedly bears his character's name, Kang, right in the title. Marvel has yet to issue any statements on the arrest.
In addition to his Marvel work, Majors has been an active presence on the cinema scene in recent months. His Creed III is still in theaters; he also recently made headlines on the festival circuity with his bodybuilder drama Magazine Dreams, which had a high-profile debut at Sundance.
News of Majors' arrest was first reported by TMZ. According to that same report, Majors is now out of custody.