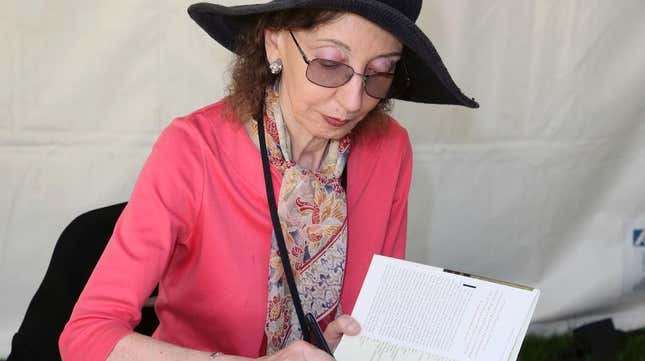 Joyce Carol Oates is not only a great American author but also one of the nation's most prolific and enigmatic posters. Her Twitter account is a chaotic place where the writer's unbound energy is expended on everything from dinosaur conservation and the horrors of Halloween decorations to questions about whether notoriously brutal militant groups might also contain elements of the "celebratory & joyous."
What "Kindred" star Mallori Johnson learned from Laura Linney
What bubbles up from this stew can be abhorrent or simply absurd, but Oates' Twitter has most recently been offering up something more straightforwardly positive: A steady series of rebuttals to—and dunks on—transphobes.

Tracing these tweets back to their source is difficult because Oates tweets a lot, but one of her first messages on the topic consists of a quote tweet from Saturday evening asking if a Turning Point USA call for hate crimes is "against the law." Oates continued that "it's bewildering why some feel that they are threatened by transgender people."
"What do they imagine is going to happen to them personally?" she writes. "Why are they so frightened?"

G/O Media may get a commission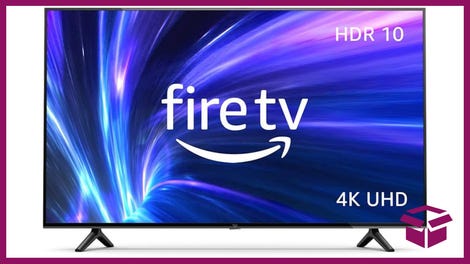 42% Off
Amazon Fire TV 50" 4K Smart TV
When the usual round of hateful numbskulls flocked to her account to argue over this, Oates replied by wondering why so many arguments are preoccupied with spending great lengths of time in locker rooms and bathrooms while the people who pretend to have these concerns "oddly, are sedentary, suffer from hypertension, & rarely leave their domiciles."

As the weekend carried on, Oates criticized mainstream media amplifying "highly atypical, microscopic samples of an issue that affects virtually no one." She also replied to an example of another account doing just that and questioned whether there's "some bizarre twilight zone in which every human being is equipped with radioactive genitals somehow possessed of superhuman power to harm?"

Her latest tweets see Oates continuing to defend and articulate a position of basic decency, pointing out that history isn't on the bigots' side.

And yet, despite all of these posts, Oates' Twitter account hasn't completely altered course. She is still, as always, eager to talk about her cats or compliment an internet technician and comment seriously on a dog in a t-shirt doing a cool trick.

Send Great Job, Internet tips to gji@theonion.com