"Oh, we can do better than that!"

"I'm not an actor, I'm a [standup, movie, self-promotion] star!"
That quote at the top is from Kevin Hart's monologue, where he started out by exhorting the studio audience to give it up with a little more vigor. It's an apt metaphor for Hart's third hosting gig, where the comic's signature enthusiasm and energy warred with some blandly unrealized sketches that, at times, courted disaster, and were constantly being desperately nudged forward by the animated Hart. But much of the night was slack and sour, loudly straining for connection as much as Hart did in his truly weak and misguided monologue.
Here's the thing—I don't care about Kevin Hart's personal life. Not all standups mine their lives and strip themselves bare in their work. But if you're going to pull out a monologue about women being nags and how hard it is to be the "fun dad" when you drag yourself home from a hard day of work after recently and publicly confessing (after being caught out) cheating on your pregnant wife, you'd damned well better have something more interesting or funny to say. Here, Hart's retrograde gender sensibilities about young women "making these older men have babies" and no kid wanting to spend time with their moms (while dads playing with their kids have "the hardest job") are hacky enough on their own. Coupled with the baggage Hart brings with him to the material, they're simply distasteful, no matter how hard Hart mugs. (It didn't help that, when one of his sexist generalizations played out to muted response, he scolded women in the audience for "getting an attitude.") All through his short set, Hart—plugging both the Jumanji sequel and his upcoming tour—acted as his own hype man, his aggressive delivery effortfully attempting to pump up material that had nothing to recommend it but volume.

That vibe carried through the whole episode, although the weakness throughout can be pinned securely on the show's writers, as sketch after sketch emerged both loud and labored. I love a good pants-shitting joke as much as the next person, I guess—and Hart was certainly game as the guy whose habit of faking emergencies so he can pop out of meetings to run to the can isn't fooling his coworkers. But as the first proper sketch of the night? Damn. Hart went big (so to speak) and, like several dire sketches tonight, his commitment was truly the only thing worth watching. But if you're going to do a joke about a guy crapping himself, well, there has to be a whole lot more finesse involved. That his colleagues eventually choose to fake their own phone calls (most not even bothering to pull out their phones) to give Hart a little dignity is a sweeter turn than expected, but the fact that their generosity is telegraphed by the musical cue, and that they start out the sketch by laboriously explaining that they're onto him is a serious case of top-heavy premise loading.
An opposite problem sinks the Christmas party sketch later. Something was going to comically disrupt the too-normal friend gathering, but when Leslie Jones and Hart show up as a bickering couple, their strange private life doesn't so much emerge gradually through their fighting as discordantly dribble out, long after the sketch had gone slack. Here, too, Hart threw himself into his character (who, for some reason, was wearing an enormous bald cap that made me think the punch line was going to be about Jones busting his dome messily open), making his sheepish husband interestingly specific. (And the mid-sketch reveal that he's actually the boss of the other attendees is the one big laugh.) But there's no logical momentum to the Who's Afraid Of Virginia Woolf sniping, and the payoff (involving Hart obediently mounting a Hart-sized Christmas teddy bear at Jones' order) is flat enough to leave the audience wondering if it was over. Thankfully, it was.
Weekend Update update
Solid Update, as Colin Jost and Michael Che (both promoted to co-head writers alongside Kent Sublette and Bryan Tucker this week) took their weekly tour through Trump world. Jost happily mocked Trump's attempts to pretend he didn't go all-in supporting failed Alabama senate candidate, bigot, and accused child molester Roy Moore, while Che addressed the Alabama election by explaining that the massive black turnout there is less to do with winner Doug Jones being a Democrat and more because he was the one who "looks less likely to put us on a boat." (He also placed the two percent of black women who apparently voted for openly racist Moore squarely on Cheryl. Dammit, Cheryl.)
And Che, echoing nine Democratic senators' call for Trump to resign, delivered one of his tightest summations ever:
You've made your point already, dude. The political system is broken, and probably rigged. And any idiot that understands television can probably mobilize the angriest people in the country with lies and insults and still somehow be more likeable than Hillary Clinton. Point taken. We've learned our lesson. What else is there? If this was a Christmas movie, this would be the part where you winked at the camera and disappeared, and then we realized you lived inside of us the whole time.
Considering the rest of the episode, the anchors' confidence and sharpness were sorely missed once the shorter-than-average Update ended.
Best/ Worst sketch of the night
Out of a singularly unmemorable roster, the post-monologue ad for charm bracelets at least provided a wryly funny riposte to Hart's wheezy "Who's with me?!" guy talk. Mocking lazy husbands who get their wives those charms that take "one little fact about your wife and turn it into jewelry," the bit rode high on the weary crestfallen reactions of Cecily Strong, Kate McKinnon, and Aidy Bryant, who grinned through gritted teeth at this $60 reminder that their husbands think of them about as much as the office Secret Santa. "Yeah, I notice you wear dresses!," Beck Bennett's clueless hubby beams at Strong's present of—a dress-shaped charm. (Noting the dress sports a pink ribbon, Strong ventures that at least Bennett is supporting breast cancer awareness. He wasn't.) "I know what job you have," "You like drinking," and "This is a dog" round out the barely symbolic gifts, while, at a holiday party, the women drink and muse over how much effort (a motorcycle, a threesome) they put into keeping their mates interested.
The nativity play sketch at least gave the four-footed backstage in-joke llama a starring role. The only real attraction here was in waiting for the ornery looking beast to actually get into the role and freak out, which was a queasily entertaining spectacle that, thankfully, never truly came to pass. (Still, watching Hart—as a justifiably terrified high school wise man—screaming his lines right into the alertly menacing critter's ears was a major test of the big guy's professionalism.) Kenan's done fine work in a similar bemused parent role in those high school theater sketches, but he only gets one real line here. Leslie Jones has a few more, and gets a laugh at her grudging wish to see the rutting animal's concealed member. ("I'm not gonna lie, I'm curious.") But without the spectacle of a very live llama onstage, there wouldn't be much to this sketch at all.
"Captain Shadow And Cardinal" wants to make a point about the additional challenges a black Batman and Robin would have to cope with in the face of racial profiling, but the fact that Hart's Captain Shadow is, in fact, holding cocaine lets the air out of the premise in the end. Chris Redd's cluelessly enthusiastic Cardinal blurting out "We live together in a cave!" is funny as Hart attempts to play it cool, though.
Hart's energy powered the PBS sketch, where archival footage of Hart's 1970s-era funky kids' show exercise guru, Active Jack, is contrasted with the stark 45-years-later pledge drive reunion. Kenan and Kate McKinnon, playing the aged and out of shape Jack and the fragile-hipped surviving child actor both get a few laughs reluctantly trying out some of their old moves, and Hart's old school Jack goes through his paces with a genuinely entertaining cheesy enthusiasm. But, like almost every sketch tonight, this flapped around like a half-inflated parade balloon.
"What do you call that act?" "The Californians!"—Recurring sketch report
The Guy Who Just Bought A Boat reiterates how good Alex Moffat has become on SNL, even as the returning Update appearance underlines how little there is left to do with the character. Moffat is tongue-trippingly douche-y as the self-impressed, superficially rich slickster with "a small, bad wang" and a boat moored at Mar-a-Lago (naturally). The only embellishment on the Guy's shtick is the gross elaborateness of his prickish wordplay ("in cum-clusion"), and, again, I've come to greet Moffat's appearances eagerly, but it's the rare Update repeater that doesn't wear out his welcome far before the show's writers think he does. This is not one of them.
G/O Media may get a commission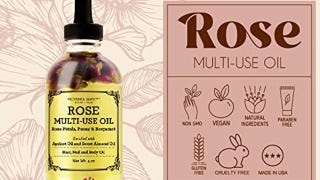 Provence Beauty Rose Multi-Use Oil
Inside The NBA was mostly an excuse for Hart to do his Shaquille O'Neal impression. It's amusing, especially with Kenan's returning Charles Barkley making fun of Shaq's free-associating commentary. ("It's like a whole lot of words got jumbled up in your brain and the fire marshall said, 'Everybody out!'") But Jay Pharoah made a better Shaq and foil for Kenan's Barkley, largely because he portrayed the former center as a knowingly goofy gentle giant rather than, as here, just a big, dumb goon. The payoff, with the diminutive Hart emerging from behind the desk on slacks-clad stilts, was a funny reveal, but there wasn't much else going on.
"It was my understanding there would be no math"—Political comedy report
It's a very Trump Christmas, meaning Alec Baldwin (who also introduced the Foo Fighters' final number to give the cast time to get into their skates) was back as his serviceably dull, buffoonish Donald Trump. Alongside Cecily Strong's unimpressed Melania, Baldwin saw his fish-faced Trump presiding over a parade of White House minions, all bearing a voodoo doll-esque ornaments for his "tree of shame" decorated with the faces of the many indicted, fired, and otherwise discarded fellow Trump enablers. Like Baldwin's Trump, all these impressions are... fine, even if they, too seem stuck in the lazy ruts where they were conceived. The writers continue to portray Kate McKinnon's glazed Kellyanne Conway with a self-aware regret for her complicity in the Trump administration's war on facts than the actual Conway has ever exhibited.
Aidy Bryant's gung-ho Sarah Huckabee Sanders appropriately shows no such compunctions, Bryant gleefully bearing ornaments of Sean Spicer and The Mooch ("whose mangled corpses I stepped over to get this job"). Beck Bennett's sonorously square Mike Pence got a laugh when he refused to sing a particular Christmas carol because "gay apparel" makes his mind flee to forbidden (and oddly specific) thoughts of mesh tank tops. (He also musters a sinister alibi that pins all this Trump-Russia stuff right on Mike Flynn, full stop.) McKinnon—hustling backstage for a green-screen quick change as a wee Jeff Sessions Elf on the Shelf—pulled double duty, which is always a plus. And her take on the gnomishly malign Attorney General at least managed to bring up both the real Sessions' convenient, under-oath amnesia, and his long history of smirking racism. (He also brings up the looming threat that Trump is going to fire Robert Mueller, which will really kick this shitshow into high gear.) Still, these Trump cold opens rarely go much deeper than a political version of those celebrity Family Feud sketches when Baldwin's in the house to act as their clownish crutch.
I am hip to the musics of today
The Foo Fighters' new album is apparently solid. (So says The A.V Club's Gwen Ihnat, which is good enough for me.) And their first number was some solidly sludgy rock from the venerable indie band. But the second was actually a nice surprise, as frontman Dave Grohl's solo version of the band's classic "Everlong" unexpectedly launched into a holiday medley including "Christmas (Baby Please Come Home)" and the Peanuts Christmas special number that launched a million goofy dance moves. With the band all decked out in happily loud Christmas sweaters, the whole production was an unapologetically joyful way to head into the holiday.
Most/Least Valuable (Not Ready For Prime Time) Player
Woof. Nobody came out of this one covered in glory, but Cecily Strong stood out just on strength of her acting in her smallish roles. Her posture and demeanor as the reluctant high schooler in the llama sketch alone was a little gem of characterization.
Luke. Luke Null. Null? Luke Null? Anyone?
"What the hell is that thing?"—The Ten-To-Oneland report
What seemed like a timing issue in having the Foo Fighters do their final number at five minutes of one turned out to be a strategic move so that the goodbyes could take place at the Rockefeller Center ice rink. And, since the actual last sketch was the pleasantly unformed PBS bit, I'm happy to leave for SNL's winter break on the rather lovely image of the cast goofing around on skates and having fun.
Stray observations
Jost, noting that none of the Golden Globe nominees for Best Director were women (with a photo of celebrity sexual harassers behind him): "It's a snub women in Hollywood are calling 'The least of our problems.'"

Jost, after announcing that Doug Jones is the first Democrat to win in Georgia for over 20 years, jokes, "Said Roy Moore: 'Gross. Over 20 years?'"

Scarlett Johansson popped up in the cold open as Ivanka Trump, where the presidential daughter let slip that husband Jared Kushner isn't there because he's preparing his "go bag" in preparation for Mueller's next round of indictments.
That Hart's upcoming standup tour is called "The Irresponsible Tour," when he used the term "irresponsible" so prominently in interviews discussing his infidelity just doubles down on the glibness of his monologue's blinkered sexism. (It doesn't help that, in the ad that ran during the episode, the tour bus Kevin Harts all bring up his cheating—which the "real" Hart comically denies. Ugh.)

I couldn't recognize the female singer of "Christmas (Baby Please Come Home)," but she's great.

Leslie appears as the just-fired Omarosa Manigault-Newman in both the Trump cold open and on Update. In each, the joke is about Omarosa's defiant assertion that she wasn't actually fired. And while Leslie's good ("And you better throw me into the Christmas tree!," she demands as she's escorted out), it's Che's description of her former position as "Secretary of The Sunken Place" that's funniest.

Even though Kenan's Barkley campaigned for Doug Jones, he lost a hundred grand betting on Roy Moore. "I'm from Alabama—it's not the most progressive place," he explains.

SNL is off until January 13, when the first show of the new year features the promising pairing of host Sam Rockwell and musical guest Halsey. Have a good holiday, everyone. See you then.