You might not know Scott Stone by name, but you know his work. The producer helped create The Mole, The Man Show, Loveline, Fun House, and Shop 'Til You Drop. He was also the executive producer of Legends Of The Hidden Temple, a Nickelodeon game show that challenged teams of kids to both answer trivia questions and race through a guard-riddled, temple-inspired obstacle course. Though Legends aired from 1993 to 1995, it still has surprisingly long tentacles into 2016, with nostalgic fans celebrating the game show with Halloween costumes and Nickelodeon launching a new "inspired by the game show" movie this Saturday, November 26. In anticipation of that project and in commemoration of the original, The A.V. Club got Stone on the horn to talk about temple guards, Olmec, and how kids could never figure out the Shrine Of The Silver Monkey.
The A.V. Club: How was Legends Of The Hidden Temple conceived and created?
Scott Stone: The show was actually originally conceived in a very different way. The show was originally about monsters in a haunted house. You had to go into this haunted house, and then you would work your way through it and the monsters would jump out and scare you while you were trying to do these challenges. If you could make it all the way through, then you won. That was the basic idea. We went to Nickelodeon, and they said, "We really like this idea, but we don't like the monsters. Can you do something else?" So then we racked our brain to come up with a solution, and the jungle was a perfect idea because it's still a scary place. You could be out in the woods where it could be an interesting, scary place, and then we stumbled on the idea of this temple where all these interesting things come together.
It was also somewhat of an homage to something that I loved when I was a kid, which was Rocky And Bullwinkle's "Fractured Fairy Tales." It's a fairy tale that we all know that's a little awkward and quirky and weird, and they just took it in another direction. It's a little bit adult and a little bit of comedy. So, that led to the Golden Pepperoni Of Catherine De' Medici, as an example. And then just one thing led to another and another, and they asked us if we would mount it down in Orlando at Universal Studios.
When we got down there, there was an incredible art department, and we just literally pulled every single thing they had. "Here's this idea. We have this big giant head. Can we build it?" The true story of Olmec is that, when you envision something like that, it should be all animatronic, kind of like at Disneyland, but there was no way we could afford to build an animatronic Olmec in those days. It would have just been ridiculously expensive. So Olmec was a rubber bottom lip and a two-by-four behind the stage, and there was a microphone next to the two-by-four, and Dee Baker, who's the voice of Olmec, would talk into the microphone and then pull the lip down with his right hand.
AVC: How long did the show take to really come to fruition?
SS: You know, I don't remember how long. I'm going to go with at least two years from the time we thought of the original idea to the time we got on the air. But those things always take a couple of years.
G/O Media may get a commission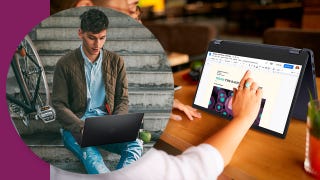 Ends August 15
Best Buy Anniversary Sale 2022
Ends August 15
Best Buy has a number of different promotions happening all for its Anniversary Sales Event. Laptops, tablets, TVs, you names it. Whether you're heading back to school or just trying to fill your home with some new tech, there is something here on sale that you've likely been waiting for.
I had done a show before that called Fun House starring J.D. Roth, so that's kind of how I got into the kids business, and I loved it. I always liked the idea of [Legends] being more story-driven than just game-driven, so we created it and it was designed to be the anti-Double Dare, if you will. Double Dare was about the individual games that were sloppy and funny, and this was designed to have story arc and characters and no sloppiness.
AVC: Why did you want to do kids' game shows? What were some of the challenges of working with kids?
SS: I never really thought about why. I was asked to come up with a game-show idea for kids, which is where Fun House came from. I created it with a guy named Bob Synes who I was working with, and I think just having done one then you can do another one and another one. I've now done six or eight of them.
There are no challenges with working with kids, and zero problems. I've only had great experiences, even with parents. I can maybe count on one hand the number of parent problems I've had on any of the game shows I've produced, and I've produced 1,000 episodes of kids' game shows. I know it's not what you want to hear, but I think they're just so excited to have their kids be on TV that they're pretty well behaved. One of the first things I learned is that parents stay backstage and the kids go out by themselves. When you separate them, it makes life a lot easier. The last thing you need them doing is staring off-camera to look at their parents.
AVC: It doesn't seem like there are as many big, over-the-top game shows for kids on the air right now, at least compared to what there were in the early '90s.
SS: Well, we're trying to bring them back. We have Paradise Run on Nick right now, and I just did another pilot for them that can't be announced. It's really fun, with not as many challenges, but it's very much in the world of what's going on today.
It all goes in cycles. I did a show called The Mole for five years that many people think was maybe too smart for TV, but people are starting to talk about those kinds of shows again.
The big difference, though, is that there's not that time period at 4 or 5 o'clock in the afternoon where every kid goes home and watches TV. When you were a kid, there was nothing much else to do. You went home, you put on Nickelodeon, that's it. There was no internet, you weren't watching on your iPad or looking at your phone. I have kids who are 13 and 15, so they're right in the demo. They're watching everything. There are TVs on, computers on, iPads on, their phones are on, and they're watching them all at the same time. And there's time shifting these days. There will never be that era of Nickelodeon where 90 percent of all kids are watching the same show at the same time. That's never going to happen again. It's sad. I was at Comic-Con for the Legends movie, and I was talking to a lot of the fans of the show about that, about the repetition factor. The fact that they knew every episode really added to their fun.
AVC: Did you have a percentage of wins that you were aiming for on Legends? It seemed like no one ever made it all the way through the temple.
SS: [Laughs.] Herein lies the controversy. It seems like it was so hard, right? We did create a really difficult game. It wasn't really intended that way. I mean, look at each individual room in the temple, with the exception of the Shrine Of The Silver Monkey, which we did not intend to be that hard. It's three pieces, after all. How hard can it be?
AVC: And yet it was, somehow.
SS: What happened was that kids would get in the temple, and they're so afraid of the temple guards coming out and jumping on them that they're not thinking. When we rehearsed them, we let them go through the temple, and we told them the temple guards weren't there. They were just so petrified that they couldn't think about anything. We were standing on the ground in front of the temple, which is just this open wall, basically, a fourth wall, yelling at them how to do it: "Go left, go right, go up, go down, push the wall!" Because we wanted to give prizes away. It was never that we weren't trying to hit a number, or we didn't have enough money. The prizes weren't that expensive.
The other thing is that it's hard to run around just that far and not be out of breath and people are yelling at you and there's music blaring and weird guys are jumping out and grabbing you.
AVC: That sounds scary to me even now as an adult. I'd be worried if a temple guard jumped out at me today that I'd just punch them in the throat.
SS: Well, we did have that happen a couple of times. They didn't haul off and punch them, but [the guards] would get an elbow to the groin or something. I'm trying to get all of the temple guards over the years together for dinner one night soon. Although, I don't think you'd want to see any of them in the costume again.
AVC: They don't quite look like the hunky temple guards in the new movie?
SS: No, not exactly. You didn't have to look good with your shirt off back then.
AVC: What are your favorite stories from the set?
SS: Oh, there were so many good ones. The one that [host] Kirk [Fogg] talks about all the time is the girl who threw up in the Pit Of Despair.
Most of the stories I love are ones that are very inside, like when we first built the set, we had Olmec built, and it was just dead. It wasn't looking very good, it wasn't coming alive. We thought, "Well, maybe we can put some lights in for the eyes, so the eyes light up." Then we realized that it only works if the lights kind of flicker when he's talking. And nobody knew how to build that. We didn't have any money. The whole show was really cheap. Everybody that was in the show had multiple jobs. My cousin Jed was the writer, and he was also one of the temple guards and also in half of the legends themselves dressed up in costume. So there was no money. My business partner at the time, David Stanley, went to a RadioShack and came up with one of these voice-activated disco balls that would play music and it would flash on and off to the music. You could put them in your bedroom, and they'd flash on your ceiling. And he bought one of those, and he came back and took the mechanism out and got a soldering iron out and he connected it up to the eyeballs in Olmec, so that when he spoke in the microphone, it flashed with his voice. And in my opinion, one of the key things that made Olmec really work was the lower lip and the eyes flashing. That's what I loved about those days in my career. You just went to RadioShack or got a soldering iron or a screwdriver and you figured it out. So MacGyver-ish. It doesn't happen that way much anymore. You need a screwdriver and a team writing code.
AVC: Are you surprised that we're still talking about Legends 20 years later?
SS: I'm lucky enough to have been involved in many TV shows that are somebody's favorite show. That's one of the nice things about what I do for a living. There's always somebody out there who likes one of my shows. It's their favorite show, they watched it as a kid, or they have fond memories watching it with their grandma or something.
Shop 'Til You Drop is another example. I'm always surprised at how many people tell me they watched that show with their mom or their grandma and how much they loved it. But what makes Legends interesting is it is almost universal with anybody between the ages of 23 and 33. Whatever those 10 years were. If that many people remember it and if they dress up as contestants for Halloween, that's a little insane.
AVC: It is an easy costume, in their quasi-defense.
SS: It is an easy costume, that's true. And somebody's making out selling those T-shirts on the internet.
It's so funny. Nickelodeon called me and asked me if I had the graphic file for the team logos. I said, "What graphic file?" There were no such things as computers in those days. I mean, there were, but not for us to have it on a disk. And how hard are they to make? Take a picture off the TV show and draw it!
AVC: That Nick is making an adaptation also speaks to not only the longevity of Legends but also its ability to be translated to different generations.
SS: Yes. And I have to say, I think they've done an amazing job with the movie.
I have been bugging Nickelodeon for 15 years to bring back Legends Of The Hidden Temple. It was one of my favorite shows to produce, really fun, and people have been asking me about it. At one point, the founder of Reddit asked if I could get the rights from Nickelodeon to put the set together for a one-hour special with adults. There were that many people on Reddit that loved Legends Of The Hidden Temple. So I went back to Nick and said, "Hey, can we do this?" and they were like, "No, but we're thinking maybe we'll do something ourselves." They've been talking about it for a long time, and then when I finally got a chance to read the script, it was very clear that people who loved the show wrote it. That made me feel all warm and fuzzy inside, although I did have to tell them that they were temple guards and not temple warriors. Reading the script, it's like, "Who are these temple warriors? There are no temple warriors."
AVC: You've been in the business a long time. What have you learned about game shows and kids' productions?
SS: What have I learned? You want the entire book?
AVC: Well, give me one or two things.
SS: Well, I'll tell you one thing. This is giving away the secret sauce, but if somebody can figure it out from this, good for them.
There are two things that I try to follow in all the kids' shows that I do. One is I try to create a show where they get to do what they do every day at school, but get prizes for it. So if you notice, there are "call and responses," there's "hear a story and answer a question," there's "try to figure a puzzle out," there's small amounts of math involved. There is "try to put words in the right order." All of those kind of things that kids do every day in school, most people would think, "Stay away from that." I think, "Why? That's what they do all day." They actually enjoy school, most kids, when you really get down to it. Let's just do the same thing and give them prizes for it. That's number one.
Number two—and this is the key to all game shows, including Wheel Of Fortune, quite honestly—is that there's a story-driven element to everything in a game show. It's like any sport. There's a story-driven element in the sport of football. Two teams in a clash of titans fighting to push the other team back. If you wanted to sit down and write that story, you could. You can write a story about every one of my game shows. Look at Brain Surge or Paradise Run, or look at The Mole or Legends, even Fun House. If you look at the challenges in Fun House, we did fairy tales, we created characters, we made it so that it felt like we were telling them a story, because that is the experience that most kids have at least until they're out of high school. There's a teacher in front of them, or a parent, or a grandparent, or a relative, telling them a story. I think those are the two key elements. Everything else is varying degrees of some kind of scoring mechanism.