You can continue to be proud of the Beverly Hills, 90210 poster that once adorned your bedroom wall (or maybe still does, we're not here to judge), as over the weekend, Jason Priestley revealed that he once punched infamous Hollywood predator Harvey Weinstein in the face. Priestley himself told the tale, which is less chivalrous than an act of self-defense, on Twitter, after voice actress Tara Strong teased it as part of a larger conversation about recent blacklisting accusations against the former Miramax mogul.
Picture it: It's January 1995. Boyz II Men's "On Bended Knee" is No. 1 on the Billboard Hot 100. O.J. Simpson's trial for the murders of his ex-wife Nicole Brown Simpson and Ron Goldman has just begun. Forrest Gump and The Lion King just cleaned up at the 52nd Golden Globe Awards with three major awards each. The popularity of Britpop has led to a brief '70s fashion revival, meaning that at least one person at the Miramax afterparty is probably wearing a velvet blazer and flared pants. Jason Priestley is there, surrounded by adoring fans. Enter pugnacious creep Harvey Weinstein:
G/O Media may get a commission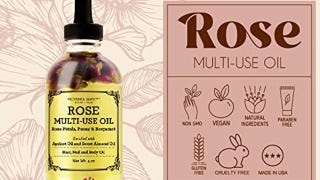 Provence Beauty Rose Multi-Use Oil
Priestley hasn't specifically said whether he thinks that the incident affected his career. But given that Priestley is, well, a he, something tells us that Weinstein took it on the chin (so to speak) better than he would have if a woman had dared punch him.