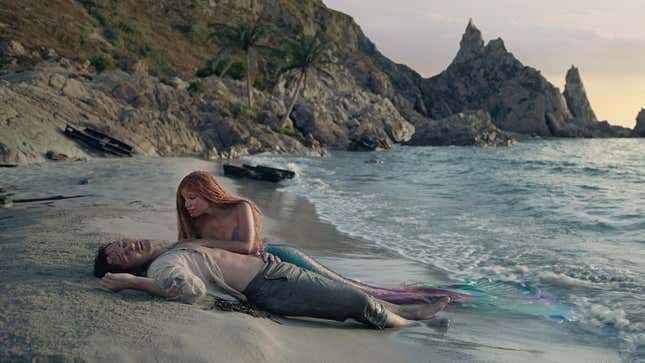 In a capitalist society, is the most financially successful movie not the best movie? And, following that reasoning, are Disney's live-action remakes of old animated classics among the best movies ever made? The Avatar movies are nice, but there are only two of them, which is nothing compared to however many of these remakes that Disney has put out (we're on what, 60? 70?). Now we can add another great movie to that list of great movies, with the new Little Mermaid debuting to $95 million this weekend. And people worry about the future of cinema. "Scoff" we say to that. Scoff!
How director Joe Dante would have made "Jurassic Park"
In second place is last-week's winner Fast X, made $23 million this weekend and has a total of $107 million after two weeks. After that is another previous winner with Guardians Of The Galaxy Vol. 3 ($19 million and just a baby raccoon sneeze short of $300 million after four weeks) and then another previous winner with The Super Mario Bros. Movie ($6 million and $558 million after eight weeks). Finishing up the top five is the debut of The Machine, a sequel/adaptation of a comedy routine, which made $4.9 million.

After that there are three additional newcomers on the charts: About My Father with $4.2 million, Kandahar with $2.4, and then Nicole Holfcener's adaptation of me reading the comments, You Hurt My Feelings, with $1.3 million. The final two are not newcomers, but they are Evil Dead Rise and Book Club: The Next Chapter, both of which made about $1 million (the former has $66 million after 6 weeks, which is nicely satanic).
The full top 10 list, courtesy of Box Office Mojo, is below.
The Little Mermaid
Fast X
Guardians Of The Galaxy Vol. 3
The Super Mario Bros. Movie
The Machine
About My Father
Kandahar
You Hurt My Feelings
Evil Dead Rise
Book Club: The Next Chapter