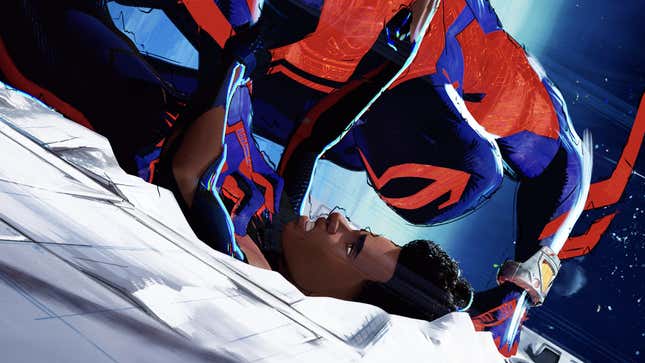 Box office dollars are flowing out like endless rain into a paper cup, they slither wildly as they slip away across the Spider-Verse! Yes, as teased earlier this weekend Spider-Man: Across The Spider-Verse has indeed made a bunch of money this weekend in its debut, coming in at $120 million—which is even higher than the high prediction and about $85 million higher than the debut of the first movie, but still a little under the debut of The Super Mario Bros. Movie earlier this year.
The live-action Little Mermaid remake fell to second place, dropping nearly 60 percent in its second week to make $40 million. It'll easily hit $200 million within a few weeks, but maybe not as easily as Disney would like. After that is The Boogeyman, making $12 million in its debut and using its glowing nightlight ball to fend off Guardians Of The Galaxy Vol. 3 ($10 million this week, $322 million after five weeks) and Fast X ($9 million this week, $128 million after three weeks) in the top five.
There's nothing new and nothing especially noteworthy in the bottom half of the top 10, but it does almost entirely consist of movies that just came out last week. Maybe they should've… come out during a different week? Maybe that would've helped them hold on a little longer? Or maybe they're cool settling into a bottom five groove, letting the Spider-Man movies and the boogeymen and the little mermaids take all the heat.
The full top 10 list is below, courtesy of Box Office Mojo.
Spider-Man: Across The Spider-Verse
The Little Mermaid
The Boogeyman
Guardians Of The Galaxy Vol. 3
Fast X
The Super Mario Bros. Movie
About My Father
The Machine
You Hurt My Feelings
Kandahar