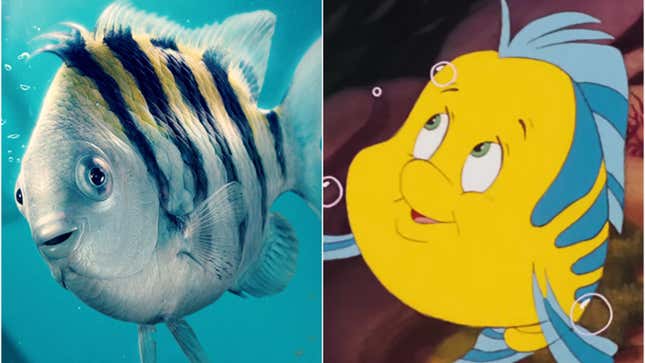 Nikola Tesla reportedly once warned that we may live to see man-made horrors beyond our comprehension. What he couldn't have known, though, is that those horrors would be man-made versions of natural-made creatures. There was a time when animated versions of animals shared a playful but loose relationship to their real-life counterparts, allowing those characters a range of expressions and the ability to be lovable to children. In the new era of Disney, a slavish devotion to photorealism has eschewed those qualities in favor of actual flounder—and by the way, actual flounders look fucking weird.
How a drag queen inspired Melissa McCarthy's Ursula
Yes, new posters of The Little Mermaid gave us a good look at some of the film's non-human characters, Sebastian (Daveed Diggs), Scuttle (Awkwafina), and Flounder (Jacob Tremblay), and much like The Lion King before it, these critters are slightly creepy to look at. Flounder circa 1989 had a sweet, boyish charm, partially due to the fact that he bore no resemblance to a real flounder.
2023 Flounder shares only a hint of blue-and-gold coloring with his 2D predecessor, and instead has more in common with an actual fish: behold his bulging eyes and flat body! (Footage of the aquatic animal in action debuted at CinemaCon, and can be found on YouTube). Even Disney's commitment to realism will only go so far, though, as a genuine flounder is presumably more strange and terrifying than even its CGI department is willing to consider, as evidenced below.

Instead, the studio seems to have gone with a happy medium between genuine flatfish and some other type of tropical fish. ("Happy" in this instance meaning still somewhat eerie and unsettling, but at least its eyes are on either side of its head.) Sebastian isn't much better; while the 1989 version of the character managed to convey imperiousness combined with warmth, the new poster mostly just conveys… crab. And while in the past Scuttle was a jovial, joyful fellow, if you saw this Scuttle flying towards you wielding that fork, you'd be forgiven for immediately calling animal control.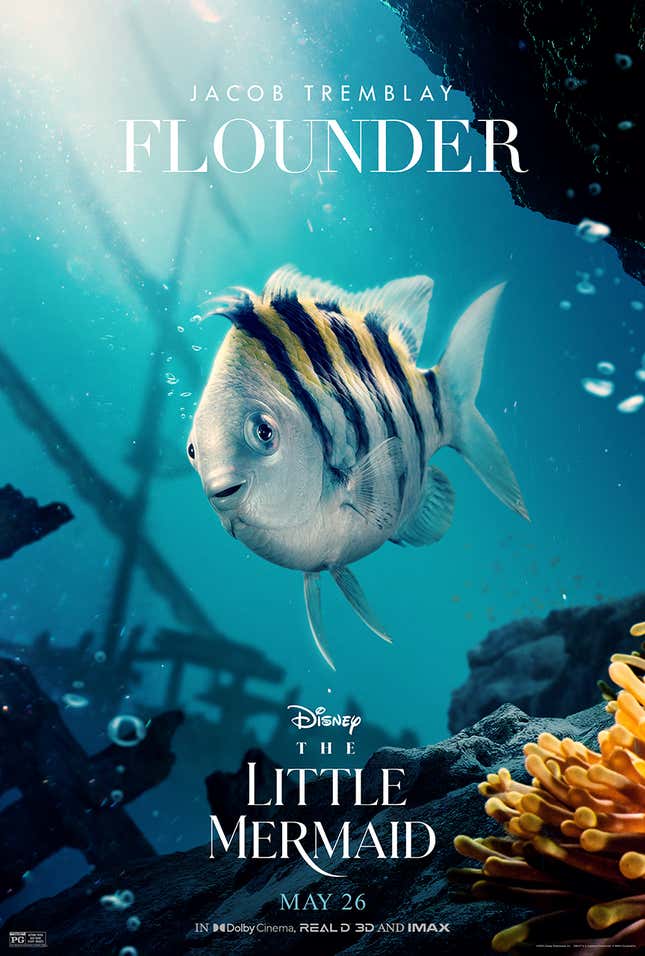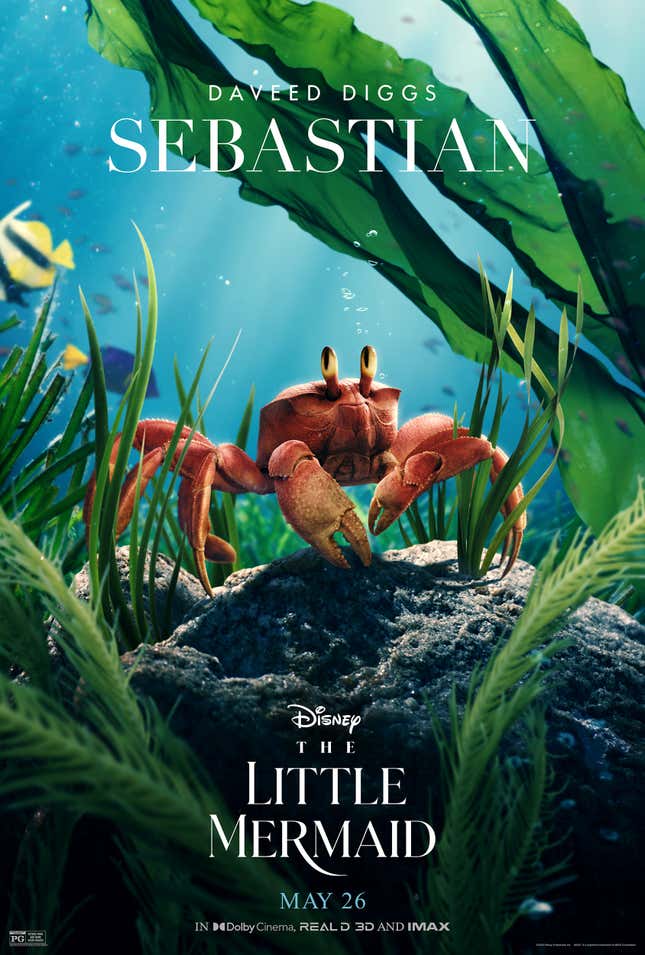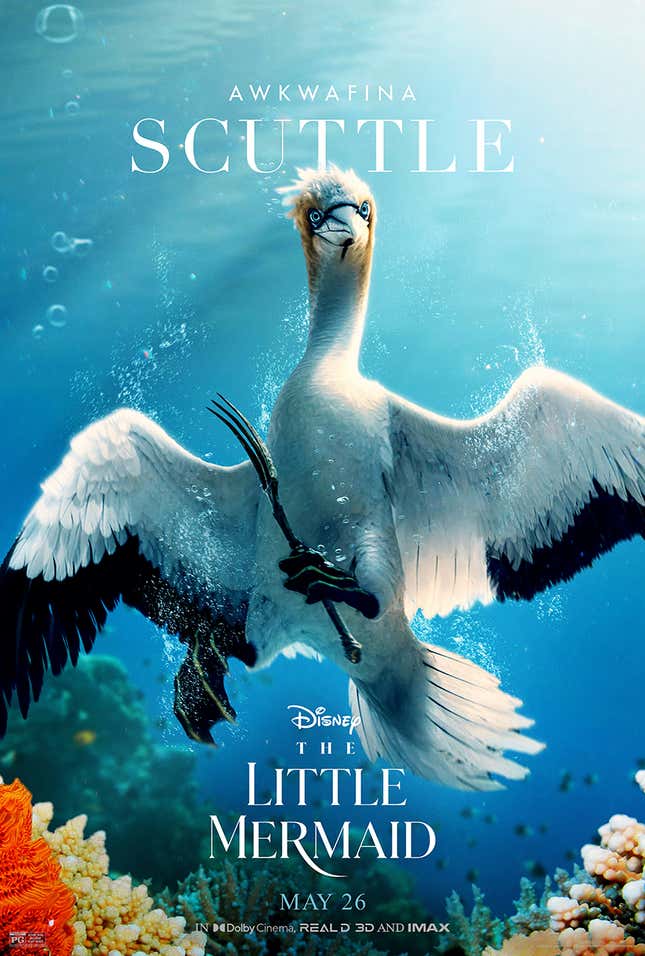 When naysayers complain about Disney's live action strategy, there's often a degree of disgruntled "why are you ruining my childhood?" subtext (such as what you might detect lurking beneath this writer's words). It's not precisely true, of course, as the original animated version (and the Hans Christian Anderson version, for that matter) will still exist and be enjoyed regardless. Remakes are at this point inevitable, but one hopes that remake will have a new take on the source material. In the case of these character designs, the new take resides somewhere in the uncanny valley.