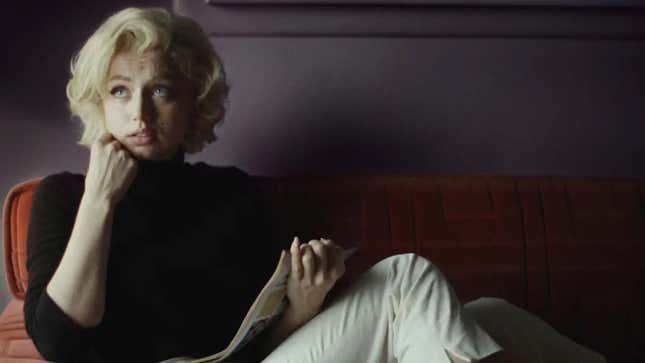 Young Adam (2003): A young drifter working on a river barge disrupts his employers' lives while hiding the fact that he knows more about a dead woman found in the river than he admits. Starring: Ewan McGregor, Tilda Swinton, Peter Mullan, Emily Mortimer.
Bad Education (2004): An examination on the effect of Franco-era religious schooling and sexual abuse on the lives of two longtime friends. Starring: Gael García Bernal, Fele Martínez, Daniel Giménez Cacho, Lluís Homar.
A Dirty Shame (2004): An uptight, middle-aged, repressed woman turns into a sex addict after getting hit on the head, and she then falls into an underground subculture of sex addicts in suburban Baltimore. Starring: Tracey Ullman, Johnny Knoxville, Selma Blair, Chris Isaak.
Ma mère (2004): When his father dies, a young man is introduced by his attractive, amoral mother to a world of hedonism and depravity. Starring: Isabelle Huppert, Louis Garrel, Emma de Caunes, Joana Preiss.
Inside Deep Throat (2005): An examination of the infamous pornographic film Deep Throat (1972), covering aspects from the film's creation to its cultural impact. Featuring: Linda Lovelace, Harry Reems, Dennis Hopper, Gerard Damiano.
Descent (2007): A college co-ed is brutally raped and struggles alone to rebuild her life. Starring: Rosario Dawson, Chad Faust, Marcus Patrick, Vanessa Ferlito.
The Night Buffalo (2007): A schizophrenic man commits suicide after his girlfriend cheats on him with his best friend. Starring: Diego Luna, Liz Gallardo, Gabriel González, Irene Azuela.
She Stole My Voice: A Documentary About Lesbian Rape (2007): In this documentary, filmmakers examine a crime that has been ignored, discounted, and even declared impossible. Stole My Voice is a jarring, terrifying, and eye-opening look at lesbian rape and sexual violence between women.
Elles (2011): On her latest assignment, a journalist for Elle immerses herself in a prostitution ring run by university students. Starring: Juliette Binoche, Anaïs Demoustier, Joanna Kulig, Louis-Do de Lencquesaing.
Chained (2012): A young man held prisoner by a cab-driving serial killer must make a life or death choice between following in his captor's footsteps or breaking free. Starring: Vincent D'Onofrio, Eamon Farren, Evan Bird, Julia Ormond.
This One's for the Ladies (2018): This documentary explores the sexual and social identity of contemporary Black America through intimate, eye opening and often hilarious accounts from women and men who find love and community in the underground world of exotic dancing.
Queen of Hearts (2019): A successful lawyer jeopardizes her career and threatens to tear her family apart after engaging in an affair with her teenage stepson. Starring: Trine Dyrholm, Gustav Lindh, Magnus Krepper, Silja Esmår Dannemann.
Yung Lean: In My Head (2020): Swedish rapper Yung Lean gets quick internet fame but it takes a big toll on his mental health. Featuring: Yung Lean, Bladee, Emilio Fagone, Carl-Mikael Berlander.
Tapes from the Underground (2021): Mark finds a box of VHS tapes in his backyard in the ground and decides to see what's on the tapes.
Zara & Erika: A Tale of Annabelle (2021): After a Halloween party, Annabelle drags Shinji into a worldwide killing spree. Zara and Erika travel all across the world and through time and different worlds to stop it, meeting interesting characters along the way.
Blonde (2022): The story of American actress Marilyn Monroe, covering her love and professional lives. Starring: Ana de Armas, Addison Riecke, Julianne Nicholson.
Passages (2023): A gay couple's marriage is thrown into crisis when one of them impulsively begins a passionate affair with a young woman. Starring: Franz Rogowski, Ben Whishaw, Adèle Exarchopoulos.

This article is based on data from IMDb. Text was compiled by an AI engine that was then reviewed and edited by the editorial staff.
Mick Jagger says The Rolling Stones could give $500 million to charity