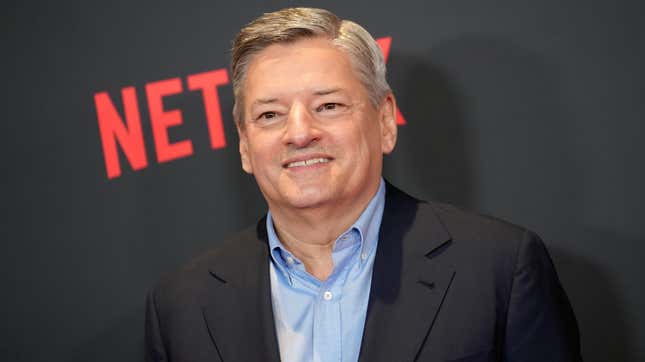 In what is sure to be a popular move, Netflix is moving forward with its password-sharing prevention program. The long-threatened new modus operandi has already launched in Canada, New Zealand, Spain, and Portugal (plus a test run in Latin America), but it'll be coming soon to a device near you in the coming weeks, according to Netflix's first-quarter earnings results for 2023 (via IndieWire).
Netflix plans to make you freeloaders finally cough up the dough
"In Q1, we launched paid sharing in four countries and are pleased with the results. We are planning on a broad rollout, including in the U.S., in Q2," the streamer announced.
As a refresher, this means that Netflix users will have to set a primary location for their accounts, and only users within that household will be able to share that account's password. Primary users can add users outside their household for an additional fee. Travelers can access their accounts on the go (e.g., in a hotel room) with a temporary verification code.
Per IndieWire, Netflix knows some of its spoiled subscribers will cancel altogether with this step, but the service isn't too worried about it. Apparently, it's seen success in Canada with wringing a few extra dollars out of users paying that bonus household fee, or even new sign-ups conceding to the Basic With Ads tier. The streamer expects similar success in the U.S. (at least eventually), and Netflix is still enough of a novelty in some countries worldwide that subscriptions may not slow down at all.
It would seem a bad time to alienate subscribers with an ever-more-likely writer strike on the horizon, but Netflix isn't too worried about that, either. At the earnings review on Tuesday, co-CEO Ted Sarandos reassured that Netflix respects writers, really, and it wants to avoid a strike and find an equitable solution, really. But—and this is a big but—if the strike goes forward, "we have a large base of upcoming shows and films from around the world, so we can probably serve our members better than most," he said (per IndieWire). "We really don't want this to happen, but we have to make plans for the worst, so we do have a pretty robust slate of releases to take us into a long time."
Netflix does indeed plan its slate well in advance, so it has many projects already in production, meaning the effects of a strike will be a lot less obvious than the television shutdown that occurred in 2007. However, WGA members have also spoken up about the common streaming-era practice of studios employing "mini rooms." In some cases, this means a writers' room is assembled and generates a full season's worth of scripts before production even begins, meaning these companies have access to a backlog of content that can be moved into production even if there are no writers working. In fact, studios have "been preparing for years" for exactly this eventuality, The Bear writer Alex O'Keefe recently told The A.V. Club, "because they understand how screwed up the industry is and they understand that the writers are pissed, they've been stockpiling scripts in order to prepare for a massive work stoppage."
"But just to be clear, we're at the table, and we're going to try and get to an equitable solution so there is no strike," Sarandos clarifies. It should be noted that Netflix, which virtually created streaming culture as we know it today, is at least partially responsible for the conditions that have led up to the current contentious contract negotiations. That includes lack of residual pay, shorter episode orders per season (meaning less work and therefore less money), and frequently fewer seasons (meaning fewer writers being promoted, meaning fewer writers learning the business and reaching career stability, and also, again, less money), among other issues. The current WGA contract expires on May 1, after which the guild has voted in an overwhelming majority to strike if an agreement is not reached in negotiations.