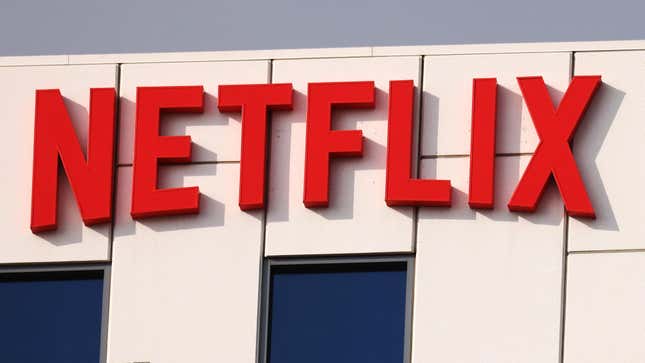 Aw, jeez, folks: Netflix done "Whoopsie!"'d again, with the streamer attempting to claim today that its recent reveal of highly restrictive password-sharing policies on its web site was not, in fact, a trial balloon to see just how angry its users would get over being treated like International Password Criminals, but simply a Goofus-level screw-up—like when you accidentally sit in a cream pie, or fart in front of a countess, or enrage millions of paying customers with short-sighted, asinine security policies.
Netflix plans to make you freeloaders finally cough up the dough
This is per The Streamable, which notes that, after Netflix's domestic help center revealed a series of restrictive new password sharing requirements on Tuesday—including requirements that all users sharing a password must log in to the same Wi-Fi network every 31 days, essentially banning accounts shared by people who don't live together—those notices have now been pulled from the site. In a statement to The Streamable, a Netflix spokesperson says that that article was published in error, and that its contents were only supposed to apply to (and be seen by) users in Chile, Costa Rica, and Peru, whose Netflix users have had the, uh, privilege of being the testing grounds for Netflix's new anti-password efforts over the last year. (Spoiler alert: Everybody there fucking hates them, with tons of pushback and cancellations following the rollout.)
Whether the publication of the password crackdowns were genuinely a mistake, or actually a quick check by Netflix to see just how much anger attempting to bring these "innovations" to the rest of the world would provoke, remains unclear. What's not unclear is that people generally lost their minds about the news. Even if you ignore actual password sharing—which, we feel moved to note, the company itself has acknowledged and encouraged in the past, until it got seriously into the idea of getting blood from a maxed-out subscriber base stone recently—but also people just trying to use their one account in multiple locations. It's clear something like this is coming, though—even if it won't be exactly on these testing terms.