If you could magically reach back into 2014, snatch up an average pop culture consumer, and bring them to the present day, one of their first questions upon landing in late 2015 would probably be, "When did people start liking Justin Bieber so much?" Even a year ago Bieber was critical kryptonite to such an extent that even the most unabashed poptimist was reluctant to defend him beyond maybe admitting that "Baby" kind of slaps.
Bieber was, for a long time, pop's whipping boy, a scapegoat for all its basest, most banal qualities, and he was great at the job. While artists like Miley Cyrus complicated their cultural appropriation and tendencies toward overworked, easily forgettable commercial song units with flashes of weirdness and the greatest power ballad of the decade, Bieber was reliably shallow and petulant. He was easy to hate, and so pop fans—the grown-up ones at least—felt a comforting unity in hating him together. Now he's getting positive coverage in The Fader and Pitchfork. "What," our theoretical time traveler might ask, "the fuck?"

The short version of the story is that over the past few months, Bieber and his team have pulled off a very carefully managed redemption narrative, while simultaneously releasing what seemed to be the first music he's made that wasn't designed to only appeal to his core base of Beliebers. Earlier this year he teamed up with EDM-superstars-turned-pop-Svengalis Diplo and Skrillex for the haunting vocal house anthem "Where Are Ü Now," which surprised a lot of listeners by being actually good, then followed it up with "What Do You Mean?", a Skrillex-produced tropical house track so sensitive that it had people seriously wondering if this former champion of bad male behavior had become some kind of paragon of proper emotional and sexual manners.

Bieber and his team's strategy may be notable for its success, but it's not a new innovation by any measure. While the most obvious antecedent for Bieber's makeover is Justin Timberlake, whose debut solo album Justified caused a double take of soul-shaking intensity among "serious" music fans when it was released back in 2002, Purpose is actually part of a decades-long tradition of grown-up records by teen-pop idols.

The album in which a youth-oriented star makes the transition into artistic as well as emotional maturity is a pop-music institution. Despite spanning a half-century or so, they all tend to share core similarities, namely an artist (or, rarely, a band) that's reached teenybopper fame and subsequently burned out under the relentless, judgmental gaze of parents and the media. A major shift away from the airbrushed geniality of their early work into a harder, sexier, usually more purely dance-focused sound, with a Yoda-like older producer to guide them through the transition.

Like the Drugs Record, the Getting Clean Record, and the Divorce Record, the Teenybopper Growing Up Record is kind of a genre unto itself. It's produced quite a few flat-out classics of the pop canon: Justified, Michael Jackson's Off The Wall, Janet Jackson's Control, and even Revolver, where the somber mood and string arrangements on "Eleanor Rigby" finally convinced the adult world to take The Beatles seriously. It's also produced a lot of albums that failed from an excess of ambition, like Shaun Cassidy's WASP, where the Tiger Beat cover star turned over production duties to Todd Rundgren and ended up with an album full of the most fascinatingly bizarre hard glam rock ever created.

Perhaps surprisingly for someone as unfiltered and unsubtle as Justin Bieber, Purpose is actually a fairly low-key interpretation of the form, largely free of the histrionics that can come with it. Astonishingly, his grown-up album isn't the trainwreck of a rap record that he's seemed on the verge of for years now. (And which critics have been waiting for with a sort of morbid anticipation.) It's also not loud or combatively weird, and although it touches a little on tropical house, it doesn't go all-in on the hottest style of the moment in a desperate bid for relevance. There aren't any discomfiting "I'm a sexual being now" anthems either, although there's probably enough social media evidence to handle that.
G/O Media may get a commission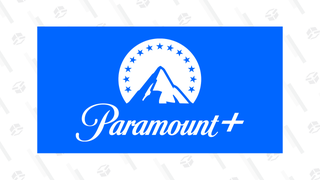 One month free
Paramount+ One-month Free Trial
Purpose is a perfectly pleasant listen if you skip a couple tracks (like the callous, Ed Sheeran-penned breakup ballad, "Love Yourself"), although it's still fun to imagine a much more interesting alternate reality where Bieber freaks out and goes fully Metal Machine Music. More importantly for Bieber, it fully succeeds in what it was made to do, which is showing that he can make an album that adults can enjoy without shame—that he's officially made the metamorphosis into a grown-up artist. The album will probably age well, and it's probably going provide a template for future pop artists looking to make the same transition.
Pop's more youth-obsessed phases are followed inevitably by a bump in Teenybopper Growing Up Records. Along with Justified, the late '90s pop boom also gave us Britney's In The Zone, Christina Aguilera's Stripped, and solo outings by various former members of Backstreet Boys and 'N Sync. The mid-'00s surge in kid-pop driven by Radio Disney and the first wave of social media is already starting to produce them. Purpose follows Miley Cyrus's image-rebooting Bangerz, Nick Jonas' Nick Jonas, Selena Gomez's Revival, and Taylor Swift's Red, which, even without having to correct for diminished digital-age sales numbers, ranks among the most successful albums the form's produced so far. The boom's even starting to produce its own subset of smaller, more interesting works, like Joe Jonas' bubblegum disco-punk project DNCE, which may not reach WASP levels of deranged eccentricity but is worthy of more attention from people who aren't former Jonas Brothers super-fans than it's received so far.

As the fractured music-culture landscape gives teens and tweens more room to develop stars of their own that they don't have to share with grown-ups, we'll probably be seeing more of these kind of albums as performers and their audiences enter the adult market. One day in the near future you may find yourself waking up and wondering, "When did people start taking Austin Mahone so seriously?"