Paul Reubens' career in show business spans more than three decades, from his time with The Groundlings improv troupe and early performances alongside Steve Martin and Cheech and Chong, to contemporary appearances on 30 Rock, Adventure Time, and The Blacklist. He's played a wide variety of characters, but one towers above the rest: Manic man-child Pee-wee Herman. Springing from The Groundlings' stage to star in a stage show, two feature films (with one more on the way), and a long-running Saturday-morning TV series, the latest mark of Pee-wee's endurance is Shout! Factory's recent, remastered Blu-ray release, Pee-wee's Playhouse: The Complete Series. The A.V. Club spoke with Reubens about that set and the legacy of Pee-wee's Playhouse, while also discussing the latest details about the upcoming Pee-wee movie he's been collaborating on with Judd Apatow and Paul Rust.
The A.V. Club: So the new Pee-wee Herman movie is happening. There's a start date, there's a director. Why has so much time passed between initial reports about the film and the start of production?
PR: Boy, that's a good question. I have no idea. That's just how stuff happens sometimes. Sometimes things take a really long time to get going and this is one of them.
I think part of what happened with this project is it got leaked probably a year and a half or two years before we really wanted anyone to know about it. I was doing a Q&A somewhere, and I said I was writing a movie with a guy named Paul Rust, and the next day a journalist called my manager and said, "Paul Rust is someone very associated with Judd Apatow, can you confirm Judd Apatow is involved in the project?" The whole thing got leaked and we had just started. We didn't have a script yet or anything, so the script took a year and—I don't really know the answer. I think two years of it was like premature information out there, and then the last two years it's just been very, very slow to get the right people involved, and we now have such an amazing company involved, and that's the really big announcement that hasn't been made yet.
AVC: What drew you to Paul Rust for the screenplay?
PR: Paul Rust was someone that Judd Apatow put me with. Judd Apatow had done a bunch of work with Paul Rust, and so he said to me, "I have someone I want you to meet, and I think this would be a great match for you guys to write together." And, as I like to say, the rest is history. I mean, Paul Rust is just fantastic. He's become a friend and someone I really respect and he's just enormously talented. He's going to have his own TV show very, very soon; as soon as we're finished with this movie, he starts that. He's been writing it already and he's fantastic.
G/O Media may get a commission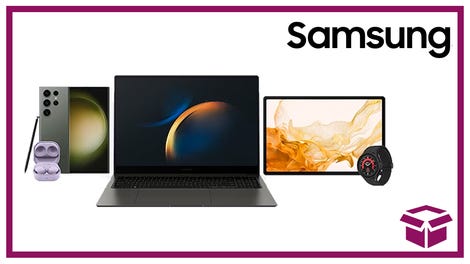 24 hour deals
Discover Samsung - Daily Deal
AVC: Does this development feel comparable to the process of getting Pee-wee's Playhouse on the air? You started doing The Pee-wee Herman Show in 1981, but it wasn't until 1986 that Playhouse debuted.
PR: No, I don't think they were similar situations. Once I did that stage show, I was writing a Pee-wee movie. I was offered a lot of different kind of television vehicles: "You're a boy who can turn into a dog once a week," all kinds of weird stuff. And instead, I made a deal at Paramount Studios to do a Pee-wee movie. And Gary Panter— who designed Pee-wee's Playhouse and designed the stage show—he and I wrote a movie script called Pee-Wee's Big Adventure that wasn't the bicycle movie. I took the title of this first movie script I wrote and used it on the bicycle movie later, but Gary Panter and I wrote a script and that's what I thought I was going to do next.
At the premiere of Big Adventure, CBS approached us and asked my manager if I wanted to do a cartoon show. And that was really the next time I thought about that stage production. I wasn't really out there pursuing that. Once it closed onstage, I was off writing a movie and trying to do a lot of other things, and so it didn't really occur to me to make that into a television series for real until CBS came. It's a similar amount of years, so I could see why you would draw that parallel. But I don't know, I never thought of it like that.
AVC: What was it about CBS' approach, and their offer, that made you think that Pee-wee's Playhouse was the right move to make?
PR: Most everything I do and have done has been a feeling sort of thing. The day after the movie opened, my manager said "We got approached last night, they want you to do a cartoon." And I never even thought about it, I just immediately said back to him, "I would love to do a live-action show similar to all the shows I grew up with, and maybe they'd like to do a live action show." And he called them and they went, "Sure, fine." [Laughs.]
I was thinking about how important all those kids' shows were to me when I was a kid, and how much I feel like they affected me, and that just seemed really exciting to me. It seemed really cool to be able to be an entertainer, and be a writer, and a performer, and do all the stuff that I'd been doing, but [Pee-wee's Playhouse] immediately turned it into a higher calling for me. And I thought that was really cool. I was really excited by the idea that doing a real kids' show could potentially affect kids in an amazingly positive and great way. And so I never thought twice about it. I just built on my excitement about it over and over, for five years. The whole time we were doing it, it was extremely fun and exciting, and I loved going to work every day. It's been an amazing bonus that it's lasted this long and people really appreciate it. All the additional stuff to it has just been bonus. It was an incredible experience in itself.
AVC: Re-watching the show as an adult, it's striking that there's such a diversity of faces and ethnicities within the cast of Pee-wee's Playhouse. Was that a priority when you cast the show? Do you feel like TV still has a way to catch up to Pee-wee's Playhouse in that regard?
PR: Yeah, I think TV has a little ways to go still. And I know it was absolutely a huge priority for me. I grew up in the South—my first year of high school was the first year of forced integration and forced busing in Florida, and I was very, very aware of racial inequality and race relations.
I was going to crack this as a joke, but it's not really a joke—I was going to say, "Ask Mailman Mike from the original Pee-wee Herman Show." I had to replace him, you know? I had an all-white show. I had a Mexican kid in the show, and we did a little thing about Mexican pen pals, but except for him, it was all white. And I felt, right from the very, very beginning of creating a new show for CBS, that it was going to be very multiethnic. That it wasn't going to be a token of each race. That, if anything, it was going to be lopsided in favor of non-white. And it was just something I wanted to do. Behind the camera, also: I had a couple of crews on my show that were probably 70 percent non-white—and that's pretty unusual. A couple people talk about it on the bonus material in the Blu-rays and the DVD sets. John Singleton was a production assistant and security guard on my set; it was his first professional job on a set. And he talks about how he didn't really have anything to compare it to, but that he felt very, very comfortable on the set—one of the reasons was because of how multiethnic it was. Laurence Fishburne talks about that, also, of how many African American people were there behind the camera in addition to in front of the camera, and how many women were on our crew. I think he said that before or since he's never been on a more multiethnic set. I get a lot of pleasure out of that, because I think it was a great thing to do for everybody, and for all the young minds who watched the show. If you were somebody who wasn't in that situation, there it was for you.
AVC: What's your proudest moment from Pee-wee's Playhouse, and has that changed with time?
PR: I don't know if it's changed with time. I think my proudest moment is a dual kind of thing. People come up to me occasionally and say, "I'm an artist because of you," and I get an enormous charge and I feel proud and happy when someone says something like that to me. And I've had a lot of people tell me that watching the show with their parents or single parent or divorced parent or parent they felt distant from, that that was a time that they shared—a very special time that they shared with a parent. I've heard that quite a few times, in many very, very moving personal stories from people. It would be really hard to not feel proud of that, and not, you know, get a little bit of a swelled head and just feel great. I've had a lot of enjoyment from being Pee-wee Herman and from getting to do what I get to do, and then getting to hear feedback on how it affected people in a great way, and so I feel amazingly lucky. [The Pee-wee Herman Show], as you know, was all about me being the luckiest boy in the world—and sometimes I really feel like that. I really do, and all corniness aside, I feel like I've had this incredible opportunity.
AVC: Pee-wee's been able to fly for more than 30 years now.
PR: [Laughs.] Yeah, it is true.