With Prince Henry Of Wales having just proposed to actor and activist Meghan Markle, the world—well, most of the world—is again indulging in the fantasy of being a real-life Disney princess. They're also, presumably, revisiting the ill-fated 2014 Fox reality show I Wanna Marry Harry, a series that Broadly writer Sirin Kale calls "an exercise in gas-lighting unrivaled by any other show and, as such, should be considered the nadir of the entire post-2000 reality TV epoch."

That's a lofty accusation for a culture that gave us Joe Millionaire and four seasons of Average Joe, but in her piece, Kale makes a good case by pointing out the extreme lengths to which the producers went to convince the 12 American contestants that its lead—environmental consultant Matt Hicks—is Prince Harry without ever actually saying so. See, the premise of the show is that these women are dropped at a British estate where they're shuffled off on dates with a mystery man who gives up not-so-subtle hints that he's a member of the royal family while paid bystanders scream out Harry's name. To be there is to be in a state of constant confusion, and all of it is capped off when the winner is confronted with the truth. If the woman admits to being still into the guy even though he's not Prince Harry, she receives a cash prize.
"But the most alarming thing about I Wanna Marry Harry isn't its sexist or racist undertones," Kale writes. "It's the fact that I Wanna Marry Harry effectively gaslights a group of women—whom Hicks himself accurately describes as 'out of his league' on more than one occasion—into seeing him as an attractive romantic proposition, rather than a pasty Brit in wraparound sunglasses who says things like, 'Shall we go for an after-dinner relax?'"

She continues:
[T]he treatment of all the female contestants in I Wanna Marry Harry is appalling. At every stage, the contestants are encouraged to disbelieve the evidence of their own eyes. As an Orwellian exercise in groupthink, I Wanna Marry Harry relies on multiple self-deceptions.
G/O Media may get a commission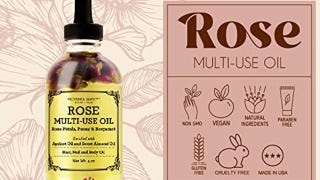 Provence Beauty Rose Multi-Use Oil
I Wanna Marry Harry was the last of a dying breed, the high-concept dating reality show. It was the show's colossal failure, one might assume, that steered networks away from "experiments" such as these, focusing instead on safe variations on the tried-and-true Bachelor/Bachelorette/Real Housewives model for their reality showcases. One question remains, however: Why did the producers rope in this Hicks character when they easily could've cast Philadelphia Eagles quarterback Carson Wentz?
You can read Broadly's full piece here.