Here's what's up in the world of television for Wednesday, December 6. All times are Eastern.
Top pick
South Park (Comedy Central, 10 p.m.): It's been an uneven season as South Park tried to make satire in the age of Trump without having it be all about the flaxen-haired jagoff of an elephant in the room. Still, it's one of our most reliably searing sources of scorched-earth humor, and Dan Caffrey will be there to see if the last installment of the year has bite.
Regular coverage
She's Gotta Have It (Netflix)
Survivor (CBS, 8 p.m.) 
Riverdale (The CW, 8 p.m.)
Modern Family (ABC, 9 p.m.) 
Vikings (History, 9 p.m.) 
Designated Survivor (ABC, 10 p.m.)
Mr. Robot (USA, 10 p.m.)
South Park (Comedy Central, 10 p.m.)
Broad City (Comedy Central, 10:30 p.m.) (season finale)
G/O Media may get a commission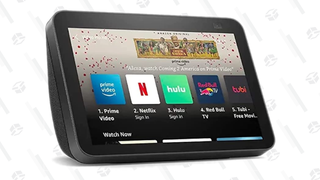 Wild card
Shut Eye (Hulu, 3:01 a.m.): The first season of Hulu's fake psychics and real grifters was a surprisingly entertaining affair, thanks in large part to strong performances and a show that bypassed subtlety in favor of a glut of storylines and ideas. They didn't all pay off, but it certainly kept things moving, so it'll be interesting to see if season two offers a similarly bingeable guilty pleasure.