In We're No. 1, The A.V. Club examines a song that went to No. 1 on the Billboard charts to get to the heart of what it means to be popular in pop music, and how that concept has changed over the years. In this installment, we cover Guns N' Roses' "Sweet Child O' Mine," which went to No. 1 on the Billboard Hot 100 on September 10, 1988.

Guns N' Roses has reunited. It took singer Axl Rose, guitarist Slash, and bassist Duff McKagan 23 years to set aside their differences and play together again, but thankfully, it happened now, when rock needs the band more than ever. As rock 'n' roll sinks in favor of stadium-ready pop acts like Taylor Swift, GN'R is a reminder of when metal accounted for 40 percent of rock music sales, and when MTV had the cultural cachet to create rock stars. In 1991, GN'R guitarist Slash described the recording industry as a "big erect monster," at a time when loveless sex, cocaine mirrors, and flashy guitar solos were rites of passage.
A few years earlier, at the beginning of 1988, Guns N'Roses was fighting for critical respect amid tons of controversy. U.K. rock magazine Kerrang! had recently labeled GN'R "the most dangerous band in the world." Around the same time, the band had destroyed the set of MTV's Headbangers Ball, while doped-up guitarist Slash had partied with Mötley Crüe bassist Nikki Sixx the night he overdosed and was declared dead. In an era of MTV-friendly bad boys selling the gimmick, GN'R was no act: The band was the real deal, like a prizefighter with nothing to lose.
GN'R's debut Appetite For Destruction eventually broke into the Billboard Top 10 that April. But GN'R's dangerous appeal made the band hard to sell to the mainstream, where shiny pop stars like Michael Jackson and Prince were the flavor of the day. MTV refused to play the video for the single "Welcome To The Jungle," which depicted Axl Rose in a straitjacket, shaking uncontrollably to footage of war and bikini-clad bombshells. After a phone call from label head David Geffen, MTV finally agreed to play the video. "Welcome To The Jungle" then lit up MTV's call-in boards, making GN'R popular overnight. But the video's violent imagery, along with Axl Rose's eyeliner and blow-dried hair, didn't have the crossover appeal necessary to transport GN'R from its hair-metal roots into the mainstream.
A different track off Appetite For Destruction had the romantic overtones to soften GN'R's image, and expand its audience from metalheads to mainstream America. With GN'R on tour with Iron Maiden in the summer of '88, Geffen released "Sweet Child O' Mine," a ballad that everyone in the band thought was too sappy, except for Rose. He orchestrated its evolution from Slash's calliope-like intro—which the guitarist described as a "stupid little riff," a way of loosening up his fingers—into GN'R's magnum opus.
G/O Media may get a commission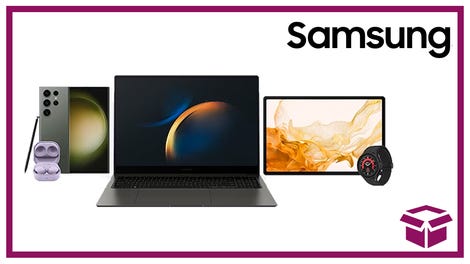 24 hour deals
Discover Samsung - Daily Deal
Geffen saw dollar signs in "Sweet Child." It was the uptempo ballad the label needed to promote GN'R's new image to MTV's gun-shy executives, and secure heavy radio rotation. Rock bands through the decades have tapped into the mainstream with ballads, like Journey with "Open Arms," and KISS with the orchestral "Beth." GN'R was no different, except that "Sweet Child" was never written to bridge the gap, or to attract a female following like Poison's "Every Rose Has Its Thorn." Had it not been for a half-finished poem Axl was writing for then-girlfriend Erin Everly, and his own shaman-like sense of destiny, "Sweet Child" may never have developed into a hit. "I had written this poem, reached a dead end with it and put it on the shelf," Axl stated in a press release at the time. "Then Slash and Izzy got working together on songs and I came in, Izzy hit a rhythm, and all of a sudden this poem popped into my head."

Rose saw something in "Sweet Child," so to give it that "heartfelt" feeling missing from so many rock ballads in those days, he went back to his collection of Lynyrd Skynyrd tapes and studied them for their Southern soul. Those roots would be the song's secret weapon. To chords constructed by guitarist Izzy Stradlin, and bassist Duff McKagan's hummable bassline on the intro, Slash added four guitar solos (including the intro) and the song's most melancholic minute of tension. Slash's final solo slithers into a coda where Rose says, "Where do we go? / Where do we go now?" a memorable section added during the recording process, when the singer asked producer Spencer Proffer: "Where do we go?"
The label cut the six-minute ballad down to four minutes and released it as a radio-friendly single in August 1988. Rose was infuriated when he heard the radio version, as was Slash, who saw his masterful guitar work edited down. Following a music video that showed the band practicing in a ballroom surrounded by their girlfriends, "Sweet Child" began to climb Billboard's Hot 100. By August 6, Appetite For Destruction had made it to No. 1 on the Billboard 200 after 50 weeks of working the charts.
"You should have seen the fucking difference [in crowd reaction] before, and after, that single came out" bassist Duff McKagan stated in Stephen Davis' Watch You Bleed: The Saga Of Guns N' Roses. "Before, only the people in front even knew who we were. They came to see us because they were our fans, all two dozen of them. Afterward, when [we played "Sweet Child"] everybody was on their feet with their cigarette lighters switched on. It was amazing, night and day. It happened that quickly."

Because of its balance of sweet sentiment with hard rock, "Sweet Child" became GN'R's most accessible song, the breakout single, whereas "Welcome To The Jungle" was its primal entrance song. On September 10, 1988, "Sweet Child" became No. 1 on the Billboard Hot 100, only days after the 1988 MTV VMAs and heavy rotation of the video on the network. At the VMAs that year, Rose ended the band's performance of "Welcome To The Jungle" with his eyes closed, raising his arms to the sky like a pastor and staring into the lights as if he'd had a religious experience.
"Sweet Child" transformed Axl Rose into the hard-rock Frank Sinatra: A moody showman crooner driven by paranoia, a mafia-like need for control, and an unwillingness to comprise. It also made it clear that Rose wasn't playing the part of a romantic, as it showcased his attempt to write what he described as his only "positive love song." It hinted at childhood trauma Rose experienced growing up in Lafayette, Indiana. He references his mother in the duality of the song's second verse: "Her hair reminds me of a warm safe place, where as a child I'd hide. And pray for the thunder and the rain, to quietly pass me by." It made the rock monster in him seem more human and less Dionysus. Due to its poetry and touch of Southern boogie, "Sweet Child" attracted a following that kept it on the Hot 100 for 24 weeks, and spent two weeks at No. 1 looking down at the ridiculous bombast of Huey Lewis, George Michael, and Van Halen. It would be GN'R's first (and last) time at No. 1.
In the years to come, Slash's guitar intro would go on to become one of the most recognized riffs in rock. For the rest of the band, August 1988 was Guns N' Roses' apex. In 1989, "Sweet Child" garnered GN'R the VMA for "Best Rock Video," and "Favorite Pop/Rock Single" at the AMAs. "The most important band of 1988 was Guns N' Roses," said Kurt Loder in an MTV News 1989 broadcast. "Their songs actually had something to say. Poetically in some cases."
"Sweet Child" would reappear over the years in covers by Sheryl Crow and Carrie Underwood, movies like The Wrestler, and countless rock 'n' roll wedding receptions. Its resonance stems from a period when metal and hard-rock ballads were often overly epic, slow-motion anthems that lacked the soul to connect with non-metalheads. But it's a song that you're not likely to find on a Monster Ballads comp, because it's not the schlocky byproduct of a professional songwriting crew. So "Sweet Child" shows Axl Rose at the height of his songwriting powers, resulting in a song that changed the destiny of the band forever.