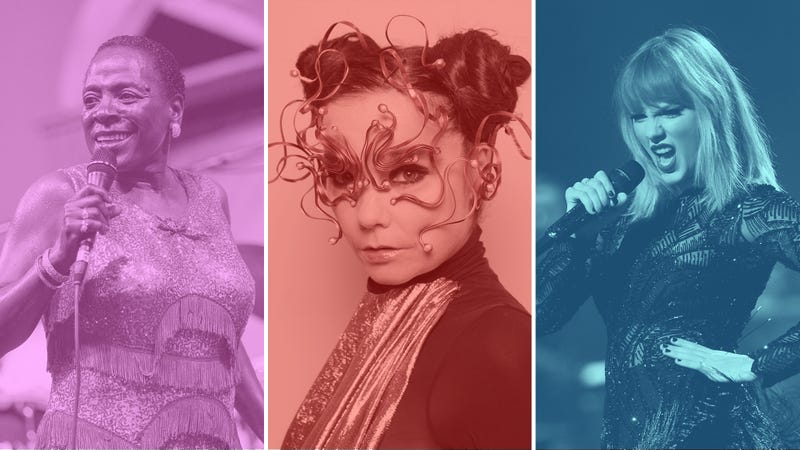 As 2017 winds to a close, after a year that's seen the release of thousands of albums—an unusually large number of which are quite good!—it seems almost unthinkable that November would still have more to give. But with new records from the likes of Björk, Angel Olsen, Shamir, Sharon Jones, and more still in the…
Every Friday, dozens of new records are released into the wild. Some make big splashes, and others sink almost immediately. For most music consumers, it's almost too much information, and save for those precious few who spend their hours glued to review sites and release calendars, it's hard to know what's coming out…
While Jacob Bannon is known predominantly as the singer of Converge, the Massachusetts hardcore band that's set the pace for aggressive music for more than two decades, he's found more subtle forms of expression too. In 2001, he and Converge bandmate Kurt Ballou released an album with Supermachiner, highlighting the…
A.V. To Z is an alphabetical survey of a specific realm in pop culture.
United Nations—a post-hardcore supergroup formed by Thursday singer Geoff Rickly, Converge drummer Ben Koller, and Glassjaw frontman Daryl Palumbo—has remained a mysterious presence since its inception in 2005, partly due to the contractual obligations of its various members and partly because, well, the real United…
Podmass comments and suggestions for future coverage can be directed to podmass@avclub.com. 

In Fear Of A Punk Decade, the punk/hardcore/emo explosion of the '90s is revisited, remembered, and reassessed, year by year.
It's been three years since North Carolina's Young And In The Way released its hardcore-meets-black-metal debut, I Am Not What I Am. Now slightly less young YAITW has unleashed a new full-length, When Life Comes To Death, on Deathwish Inc., the label cofounded by Converge's Jacob Bannon. It's even more vicious and…