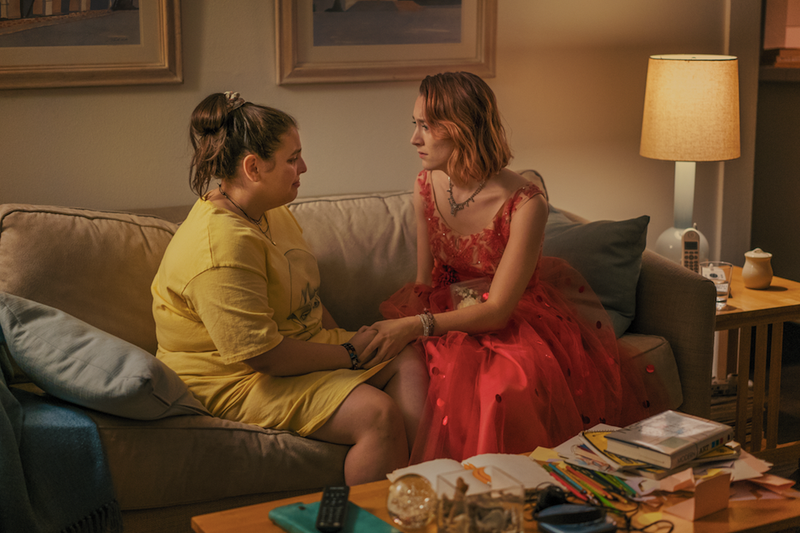 The following article divulges major plot details from Lady Bird.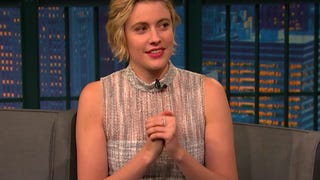 While promoting her poignant portrait of adolescence, Lady Bird, writer-director Greta Gerwig dropped by Late Night With Seth Meyers to talk about the making of her movie. She had a strict, no-cellphone rule on set, and she encouraged people to wear name tags so that cast and crew could get to know each other.
Not a lot of folks like Garden State these days. Consider: Noisey's 10th-anniversary article, which calls it "a love story for a generation of sexually inept sociopaths." Or Jezebel's anniversary piece, which notes that Zach Braff has "a perfectly round mouth like a lamprey." Why the hate? Probably because it's a…
Dave Matthews is gearing up to spread music, understanding, and also probably some other things to the people living in conflict-rife regions of the world. Rolling Stone reports that Matthews is launching a new travel-themed TV show, in which he makes his way to places like Tehran's illegal, underground music scene,…
Deep within the throes of Olympic fever, its easy to make the mistake of thinking that athletes' superhuman physiques and skills make them unstoppable, infallible gods. So it's deeply refreshing to get reminded that the ability to play tennis better than, basically, anyone else on earth, or execute a flawless,…
In HateSong, we ask our favorite musicians, writers, comedians, actors, and so forth to expound on the one song they hate most in the world.
Not content to simply shit on Chicago, Dave Matthews Band is now preparing to shit all over the Big Apple as Consequence Of Sound reports on a party bus company that is offering to shuttle puka shell-and-khaki short clad DMB fanatics from the Hammersmith Ballroom in Manhattan to shows in New Jersey and Long Island for…
It's pretty safe to assume that neither Dave Matthews Band nor the city of Chicago are eager to commemorate the day when one of the band's drivers decided to eject 800 pounds of human waste from a tour bus onto a grated bridge over the Chicago river. Chances are also good the boat passengers that took the brunt of the…
Welcome to the Music Roundtable, a blatant rip-off of TV Club's TV Roundtable feature. Here, music writers and fans discuss recent reissues, hot new releases, or just records we like. This time, we're talking about the newly remastered reissue of Dave Matthews Band's 1994 breakthrough, Under The Table And Dreaming.
Later this month, Legacy Recordings will reissue Dave Matthews Band's 1994 album Under The Table And Dreaming. The record will get its first ever vinyl pressing, as well as a deluxe CD remaster, with both editions coming with three unreleased studio tracks. One of those cuts, "Granny," is a longtime fan favorite live,…
Welcome back to AVQ&A, where we throw out a question for discussion among the staff and readers. Consider this a prompt to compare notes on your interface with pop culture, to reveal your embarrassing tastes and experiences, and to ponder how our diverse lives all led us to convene here together. Got a question you'd…