The Internet features more than its share of negativity and snark—sometimes you've just gotta vent. But there's plenty of room for love, too. With Fan Up, we ask pop-culture people we admire to tell us about something they really, really like.
The fan: As frontman of The Hold Steady, Craig Finn has spent the past nine or so years writing, playing, and recording rootsy rock 'n' roll inspired—at least partially—by growing up in Minnesota. Although now based in Brooklyn, Finn is still a Midwesterner at heart. He'll be taking a break from recording the sixth Hold Steady LP in Nashville to bring himself and his band up to Chicago for this weekend's A.V. Fest.
The fanned: The Minnesota Twins
The A.V. Club: Why are the Twins your team?
Craig Finn: Well, it's funny. My parents are both from Massachusetts and I was kind of raised to be a Red Sox fan. Of course my parents moved to Minnesota when I was in grade school and we'd go to Twins games and I liked them, but I wasn't full-on until 1987. That fall, I got my driver's license and my first girlfriend and the Twins won the World Series. So I kind of group all these things together into this one glorious autumn and ever since then I've been a big fan.
I went to school in Boston and there weren't a lot of Twin fans there. They won the World Series that year [1991] too, though, and I was really into it. I was having my mom send me back local papers because this was long before the Internet.
I guess there is this thing about growing up in Minneapolis and being very aware that it's not the center of the universe. It's not New York or Chicago. It's a much smaller town, with a small market for a baseball team. But being a sports fan and having the Twins win and having them on the cover of Sports Illustrated three weeks in a row, it felt like you were living in the center of the universe for just a brief moment. This is our team and they kind of went out and conquered much bigger places and bigger teams and teams with bigger payrolls. It's an underdog thing that goes along with things like punk rock or underground music.
G/O Media may get a commission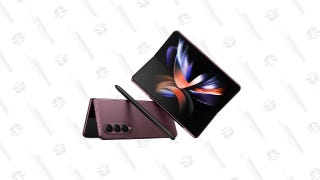 Save Up to $300
Galaxy Z Fold4
AVC: That idea of small city pride sounds very Midwestern.
CF: Exactly! And what happened was that right around the time I moved to New York in 2000, there was a lot of talk about contracting teams and getting rid of a few teams that weren't doing as well, and the Twins were on everyone's list. They weren't competing, blah, blah, blah. [George] Steinbrenner in New York was one of the proponents of that and I just always felt like, "Well, do you want to have a league here, or do you just want to have a team that wins everything?" You have to have teams to play against. That year the Twins made the playoffs so they called them "The Contraction Kids." So that was another really great year. It felt like an "us against the world" kind of thing.
The other thing about the Twins that I just love, and this is kind of what I love about Minneapolis in general, is that it seems accessible. You go and you can live in New York and there's the Met and the MoMA, but you somehow only get there once every few years. In Minneapolis, there's the Walker Art Center that I'd end up at three times a year. It's still a pretty museum and maybe it's not the MoMA, but you're there and you're experiencing it rather than living in its shadow. I feel like the Twins are like that in that they're very accessible. When you go to the park—and especially a couple of years ago when they were really committed to playing good, local music—you'd hear The Replacements and The Jayhawks and Atmosphere and The Hold Steady, and I thought it was cool.
Also, Two of their greatest players of all time, Joe Mauer and Kent Hrbek, are from Minneapolis and from the Twin Cities. They're connected to the community in a way that some teams aren't.
AVC: What was it like the first time you were at the park and you heard The Hold Steady?
CF: It was really amazing. It was kind of a big moment. It was that thing where it came on and you're just like, "Hey, I know this song… Whoa! That's our song!" It was really exciting. We actually recorded a version of "Take Me Out To The Ballgame"for the Twins that they played before the game, too. It was kind of rocked out so they didn't make it the official one, but they played it before the games one year and that was pretty cool. And that's another thing: They reached out and asked us to do it. "[The Twins] know you're a fan."
AVC: It's nice that the team seems to have good musical tastes as an organization because baseball players generally have the worst musical taste.
CF: They also blew it because they had this guy that was doing all this great music stuff and they let him go and replaced him with this guy who plays Lady Gaga. So what I'm talking about is in the past. I think there was an outcry to try to rectify the situation, but it was kind of embarrassing.
AVC: Do you have MLB TV in New York?
CF: I'm in Nashville doing a record so we have no TV. So this year I haven't, but I usually get it, yeah. I have the app and I listen to them on the radio on my phone a lot.
AVC: It's kind of soothing to hear the home announcers.
CF: The home ads are amazing. The ads from lumberyards or whatever; there's something that really connects to your youth because it's always the same businesses that are advertising.
AVC: This might be a good year for you to not have MLB TV, because the Twins are terrible this year. How do you deal with the bad years?
CF: Well, there's been plenty, so you get used to it. The thing about baseball is that you can always catch them doing well. I was in Toronto and the Twins happened to be there. I went to the game and they won 6-0. Even in a bad year, you have good afternoons; that's the good thing about having 162 games. I don't know. You try to find the bright spots. We're obviously not going to make the playoffs. You try to play little games with yourself to keep yourself interested and, truth be told, at this time of the year, I usually give myself a National League team to pick.
AVC: You absolutely can't support another AL team.
CF: No. Although I have no ill will whatsoever to any of the teams in the AL Central. None of the teams in the AL Central strike me as obnoxious.
AVC: If they go to the World Series, as a Twins fan, you can say, "Well, I want them to win because I want to be beat by the best."
CF: Yeah, exactly. And it's also regional because it's the Midwest and you want the Midwest to win. I certainly don't want the Yankees to win, you know? This year, I'm kind of partial to the Pittsburgh Pirates in the National League because they haven't had a winning season in something like 25 years. It's kind of like the [Kansas City] Royals; it's hard to develop any kind of dislike toward the Royals because they're usually pretty bad. So if they do well, I'm like, "Good for them!" That's how I feel about the Pirates; I think the Pirates are going to be my playoff team this year.
AVC: Have you met any legendary Twins players?
CF: The only one I've spent any time with was Kent Hrbek. He had a hunting-and-fishing show and, through a family friend, I got to go on it and go fishing with him. He asked me if I wanted to go hunting or fishing and I'd never shot a gun before, so I thought fishing was a better bet so I didn't have some sort of Dick Cheney incident. I caught two fish and he caught something like 28, but we had a real nice time. It was really fun, and he was super gracious and cool and, like I said, he's a local guy from Minnesota so he was always my favorite player. He always seemed like he had a good attitude when he played, and he always looked like he was having a lot of fun, so he was a good one to meet.
Glen Perkins—who is probably my favorite current Twin and is a relief pitcher—has a 5K run that ends up at Target Field. I've always wanted to go back and run that because a lot of the Twins probably run that, but this year, again, I'm obviously down here cutting a record.
AVC: What do you think of Target Field versus the Metrodome?
CF: I love it. The Metrodome was, embarrassingly, the worst park in baseball, and now I think they have the best. They did a really nice job. It's such a nice place. It might be the Minnesotan's nature, but it's a pleasant place to watch a ballgame. There's not some guy screaming in your ear, and it's just really nice. It's also really cool what it's done for downtown. My friend went down for the first game, and he texted me and said, "I can't believe this is Minneapolis. I can't believe this is ours!" because they did such a good job. So I'm really into it. I love going to games there. I've only been back once this year so far, and it was early this season. I saw them play the Mets. It was roughly 35 degrees and snowing, but this was in April. People are like, "Should they build a dome?" but I thought it was kind of fun. I can't tell you that I made the whole game, though. Once we started to get killed, I was like "I can't sit in the snow that much longer." But I made it through six innings or so. The next day it warmed up considerably and it was a nice day for baseball, so whatever. There are 162 games; if it snows during one of them, fine.
AVC: Quite a few rock guys like baseball, like members of R.E.M. and Ben Gibbard. Why do you think that rock musicians gravitate toward baseball over other sports?
CF: I think there are a lot of parallels between baseball and being a touring musician. You don't win them all, but you just go out there and do your best every day and some go better than others. There's also this huge stats and trivia and story thing. Whether it's collecting records or tour stories, there are some parallels in how we are fans of both and I think that plays into it. Also, I think a lot of artists are, by nature, nostalgic and some of it connects to our youth. One of the reasons I love the Twins is that I connect them to a really fun time in my life.
AVC: Are you a stats guy?
CF: No, that's the one thing I'm not. Galen [Polivka] from The Hold Steady does the Strat-O-Matic baseball, and he's way more stats-oriented. I'm way more of a homer. I know the Twins pretty well and the AL Central pretty well, but I know very little about the National League.
AVC: Have you seen the movie Little Big League? That's about the Twins.
CF: A long time ago. I remember Jason Robards. I have seen Little Big League, but it's not as glorious as Major League in terms of having your team connected to a baseball movie.
AVC: How many songs have you written about the Twins?
CF: I wrote "Take Me Out To The Ballgame" and then I wrote one other for The Baseball Project called "Please Don't Call Them The Twinkies," which is my huge pet peeve. I can see if you're an Indians fan or a White Sox fan calling them the Twinkies because it's derogatory, but people in Minnesota call them the Twinkies, and these are grown men. That's a little too cute; we don't want that—we want fierce.
AVC: Do you have predictions for the future of the team?
CF: We're heading in the right direction. There are some things that look good. I don't think Justin Morneau is going to stick around, but that's just part of the game.
AVC: The Twins have Miguel Sano, and he's a good prospect.
CF: And [Byron] Buxton. I'm told we have two of the top five or six guys in the minors, so that's good. Joe Mauer is going to continue to be a great hitter for the rest of his career, and he'll always be a Twin I think. I wish we had a few more hitters, but the relief in the bullpen has been good. Starting pitching is so hard without big money, and even with it, it's hard. The Twins' best pitching has come up within so I hope they can continue that, but we'll see.
AVC: Why is Joe Mauer staying a Twin important to you as a fan?
CF: Well he's from St. Paul, and he's the face of the organization. His brother even works in the organization. He was our No. 1 draft pick, and I think having a player for their career like Kirby Puckett or Kent Hrbek is a good look. And they paid Mauer a lot of money, so he's not going to find more elsewhere.
AVC: It also feels kind of Midwestern in a way. It's like, "Yeah, he's going to stick with it and stay with the team because he loves this city!"
CF: Yeah. He feels comfortable there. He's married and has kids, so why go anywhere? I know he wants to play for a team that competes and all that, but going to New York or even Boston seems like a real hassle when you think about all the media. A lot of players don't totally respond to it.
AVC: He's a big fish in a little pond right now.
CF: And we've gotten used to it, but if you look at his numbers year after year, it's astounding.
AVC: When do you think you'll next make it to a Twins game?
CF: I'm going back home in September, so maybe I'll schedule a game then. If it's not then, then it's going to be next year. They're obviously not going to be playing past September.
AVC: Do you buy tickets or call the Twins up and say, "Hey, this is Craig Finn!"
CF: No, I go buy them. I honestly know enough people who have access to the season tickets or whatever, but I've never called them, no. It's not that hard to scalp.
AVC: Especially now, probably.
CF: Exactly. One of my favorite things to do is to go alone and then wait for the game to start to scalp. If you're looking for a single ticket after the game has started, you can really get some good tickets for almost nothing.
AVC: Great seats can make such a difference.
CF: Absolutely. The worst is when you sit like way up with people who don't care. I was at that Toronto game and a group of 20 people came up and I was like, "I can't sit near you. You guys are not going to be watching."
AVC: Do you have a ballpark routine? Do you have a meal you always get?
CF: I'm not an "eat at the ballpark" guy. Sometimes I'll get peanuts, but I always consider it a little victory if I get out of there without eating anything. Sometimes beer, but sometimes I just like to be there and not bother with the concessions.