Chicago's Two Houses isn't afraid to make references to the artists that it's pulled inspiration from. The name of it's debut album is pulled straight from the mouth of James Brown, using an adlib from the godfather of soul for its own means. Not only that, I Feel So Good I Can't Stand Myself opens with a song called "Thunder Road" and even features a track called "Brian Wilson." But for the album's first single, which The A.V. Club is premiering below, sees drummer-vocalist Dave Satterwhite mining his own life for inspiration. "My Back Is Broken" sees Satterwhite trying to piece together why he'd lose entire nights to drinking without a good memory to show for it. Atop the band's pop-punk bounce he sings of taking stock and trying to clean himself up, even if that's a pretty scary proposition. Of the song, Satterwhite says:
I quit drinking last winter, about a year after I wrote the lyrics to "My Back Is Broken." There are no lurid, rock-bottom anecdotes or intervention censures to share. Let's just say I was partied out all the time. Only somewhat to my surprise, friends still ask me why I quit or if it's a "forever thing," oblivious to how much I was self-medicating. I guess I got pretty good at hiding it. This song is about what we do to ourselves behind closed doors and the looming dread that someone might see our fetid, pizza box playground bedrooms in the light of day—ourselves included.
Pre-orders for I Feel So Good I Can't Stand Myself are available now.
Two Houses tour dates
9/1—Bremen cafe—Milwaukee, WI
9/2—Turf Club—Minneapolis, MN
9/6—Crown Liquors—Chicago, IL
9/7—Fool Mansion—Akron, OH
9/8—Rock Room—Pittsburgh, PA
9/9—Cleary's—Long Island, NY
9/10—Gold Sounds—Brooklyn, NY
9/11—TBD—Philadelphia, PA
9/12—Charlie's Kitchen—Boston, MA
9/13—TBD—New Haven, CT
9/15—Mill Hill—Trenton, NJ
9/16—TBD—North NJ
9/17—TBD—Morgantown, WV

G/O Media may get a commission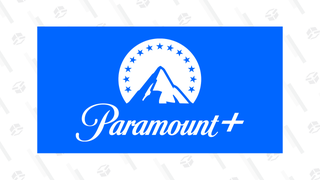 One month free
Paramount+ One-month Free Trial