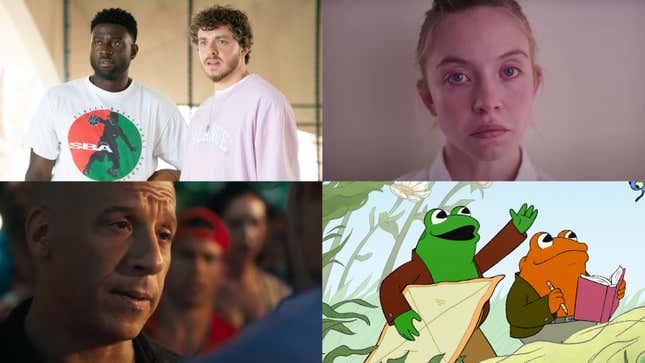 Trailers. They are a lot of them, and they just don't stop. So, for your watching pleasure, The A.V. Club has rounded up all of the week's major trailer (and teaser) drops.
As summer movie season inches closer, we're getting better looks at some potential blockbusters with Fast X and The Boogeyman. On the TV side, Apple TV+, in particular, has an eclectic set of programming on the horizon, giving us trailers for City On Fire, High Desert, and Frog and Toad.
From series to film, and on screens big and small, here are all the trailers you should have on your radar this week.