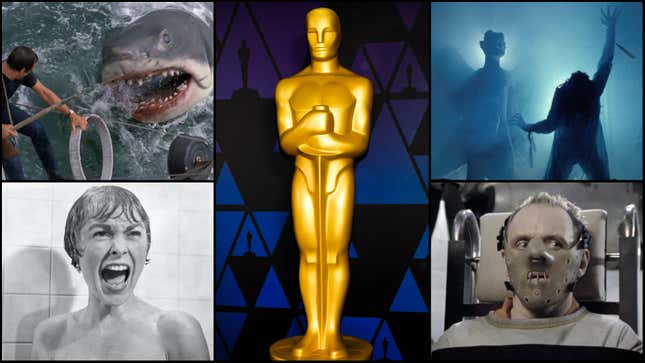 Horror films have never been better. They've also never been met with such consistent critical praise. So why do the Academy Awards still seem to hate the genre? Perhaps hate is too strong a word, but it is evident that the people who vote for the Oscars don't respect horror in the same way they do every other type of film. Even as voting membership has changed in recent years, with more inclusive representation, there's been little shift in terms of recognition for one of cinema's boldest means of storytelling.
Does "Top Gun: Maverick" have its sight set on the Oscars?
With the 2023 Oscar nominations less than a week away, it's doubtful the Academy's bias against horror will change, even though 2022 will be remembered as a historic year for the genre, with films such as X, Pearl, and Nope all earning strong notices from critics and fans while consistently driving some of the year's best box office performances.
The lack of horror nominees in major Oscar categories has been an ongoing fact of life for the Academy, which has only nominated six horror films for Best Picture in the ceremony's 94 years: The Exorcist (1973), Jaws (1975), The Silence of the Lambs (1991), The Sixth Sense (1999), Black Swan (2010), and Get Out (2017), with Lambs being the only one to take home the gold statue, though its status as horror is consistently debated among audiences (it's horror, folks).
Much of the Hollywood studio system as it exists today was built on horror. Universal's classic monster movies shaped the studio and drove the genre film market for decades. Jaws ushered in the age of the blockbuster. Get Out brought horror audiences of color to the attention of the studios. And horror has been the main genre, outside of superhero movies, to attract audiences during the pandemic era of moviegoing. If anything, horror is the lifeblood of many studios. Surely that seems like something the industry should be celebrating more frequently and with little gold men.
Even though horror has never been confined to B-movies, there seems to be a wall built around the genre that prevents voters from thinking about it outside of drive-in features and the slasher films that Roger Ebert referred to as "dead teenager movies." Sure, not even horror fans, are expecting Scream (2022) or Barbarian (2022) to earn Oscar nominations, good as they are. That's why we have Fangoria's Chainsaw Awards, and most fans are happy with that niche status.
But the genre is vast and horror is more than body counts and gallons of blood. Still, too often we see films like Jaws or Black Swan pushed into the category of thriller, despite tackling horror in the most primal sense. This isn't helped by directors like William Friedkin, who claim their films aren't horror. But if a Best Picture-nominated film about a girl being possessed by a demon and projectile vomiting isn't horror then nothing is.
Decades of indifference, or worse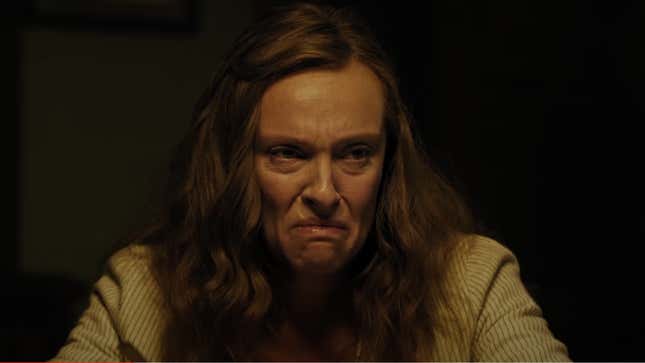 Outside of the aforementioned six films nominated for Best Picture, there have been more horror nominees than most people assume, largely within craft categories like Best Special Effects: The Invisible Man Returns (1940), Them! (1954) and The Birds (1963), Best Original Score: The Omen (1976), The Amityville Horror (1979) and Poltergeist (1982), Best Art Direction: Alien (1979), and Best Cinematography: Psycho (1960) and The Lighthouse (2019).
Actors have also garnered their share of nominations including Janet Leigh for Best Supporting Actress in Psycho (1960) and Sissy Spacek for Best Actress in Carrie (1976). And let's not forget the Best Supporting Actress Oscar win for Ruth Gordon in Rosemary's Baby (1968) and Kathy Bates' Best Actress trophy for Misery (1990).

Even if that sampling seems like a decent amount of honors, given the number of films nominated for an Academy Award, it's crumbs. Obviously, the Academy is aware enough of the genre to sporadically cast the spotlight its way, but there still appears to be an overall perception that these films are slight, and don't represent the best of the industry outside of innovations in hair, makeup, and visual effects.
For most of the Academy, horror isn't looked at beyond what it can do for the types of films that voters find worthy. In other words, monster movie make-up is only as good as its ability to age an actor in next year's tony biopic. For the most part there is a failure to recognize horror as being fundamentally about the human condition in the same way dramas and comedies are.
When Get Out was nominated in 2018 for Best Picture, Best Director, Best Actor, and Best Original Screenplay, winning the latter, it seemed that a shift was on the horizon. Hollywood certainly took notice, greenlighting more original horror films, selling audiences on a social relevance that had always been there but not discussed as frequently by non-horror fans. But the Academy did little to capitalize on what had been a watershed moment for the genre.
Acknowledgement of the Academy's bias against horror really began building, particularly on social media, when Toni Collette was denied a Best Actress nomination for her emotionally shattering performance in Hereditary (2018), a snub that led a number of film fans to question the validity of the Oscars.
A missed opportunity for cultural relevancy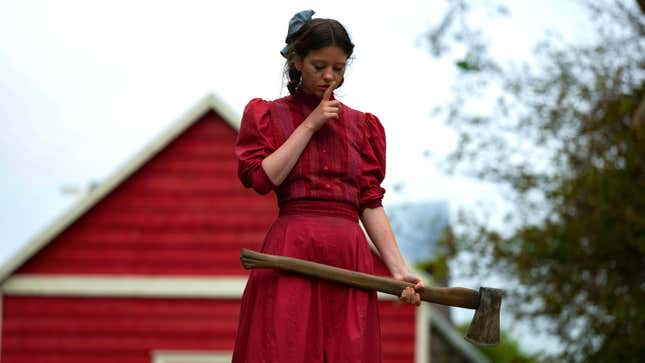 The perceived slight against the genre only grew in the following years as Lupita Nyong'o, Florence Pugh, Elisabeth Moss, and Rebecca Hall were shut out of Oscar nominations for Us (2019), Midsommar (2019), The Invisible Man (2020), The Night House (2020), respectively. Despite easily giving some of the best performances of their respective years, they couldn't rise above the safer choices for nominees.

While there were plenty of other categories those films deserved nominations in, and plenty of other horror films that also deserved recognition, those performances seemed like easy layups in terms of the awards conversation, ones that even non-horror fans could point to as exemplary.
As much as many of us hope it won't be the case, there's little chance Mia Goth and Keke Palmer will receive nominations for Pearl or Nope this year. Which is a shame, since these are easy layups that would help give the Oscars some cultural relevancy, even if the films failed to receive nominations in other categories. There is an emerging pattern of women giving some of the best performances of the year and being ignored because of the genre, one that has often been driven by women, creatively, performance-wise, and thematically.
Last year saw the highest percentage of female Academy voters at 33 percent. The idea of that being a superlative is, of course, laughable. One can't help but wonder if a greater body of women in the Academy would lead to a shift in the number of horror nominees. An increase in women, along with a larger percentage of BIPOC and queer voters, would likely significantly change which films we see represented in each category. After all, it is so often minority audiences who stand side-by-side with fear, and who have so often been the unspoken champions of horror.
Ultimately, it less that the Academy hates horror, but rather remains ignorant of its power. It's hard to nominate what you don't watch, and hard to watch what you've already formed ill-advised and pre-conceived notions about. At its best, horror is about moving forward, processing fears, creating new ones, pushing boundaries, and defying expectations.
The Academy is concerned with looking backwards, at films that frequently subscribe to a certain kind of navel-gazing, and with few exceptions, revel in a familiarity that breeds the safety so craved by its primary membership. That's not to say those films don't also deserve recognition, because they do. Great works of art have been carved from the familiar. But in the unfamiliar, in the dark, we're challenged. And that's a scary thing. The Academy doesn't hate horror but it is afraid of feeling afraid.