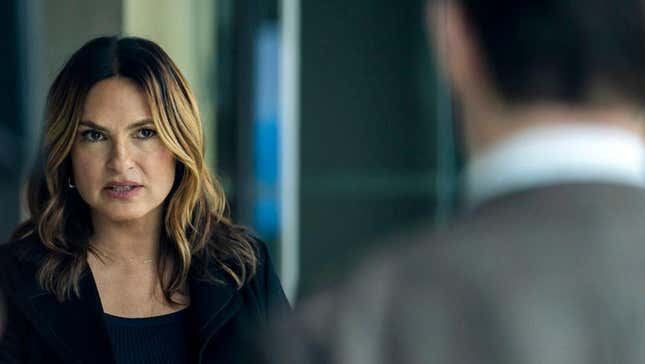 We don't usually think about Dick Wolf needing money. Dude just pulled down renewal notices for six different TV shows (Law & Order, Law & Order: SVU, Law & Order: Organized Crime, Chicago Fire, Chicago Med, and Chicago PD) all at the same time, which is the sort of power move you can accomplish if you're Dick Wolf, and basically no one else in TV. You'd imagine he has money to burn.
So take it, maybe, as the ultimate expression of TV budget tightening right now that Deadline reveals this week that even Wolf is having to cut costs, despite those big, expansive orders for those big, expansive TV procedurals. Specifically, it's being reported that, while each of Wolf's six new seasons of TV will be the usual length (about 22 episodes in most cases; half that for Organized Crime), each series will only be putting their various actors in 18 to 20 of those episodes. (That is, everybody will miss—and not be paid for—a couple of episodes apiece, something you can only do with the kinds of ensemble casts the Wolf shows specialize in.) Deadline notes that your Mariskas Hargitay and such might be exempt from the restrictions, but everybody else is getting the TV equivalent of when your boss starts cutting hours at the Sizzler because times are getting tight.
The Deadline piece notes that this is actually a less drastic move than what some other casts have been doing lately; Blue Bloods over on CBS just had the cast take a pay cut of 25 percent, apparently across the board, to help keep the show on the air. Bob Hearts Abishola just logged a similar cut; at least with The Wolf Method, the actors in question will get the same amount per time they spend filming, even if it sums out to a similar drop in pay.