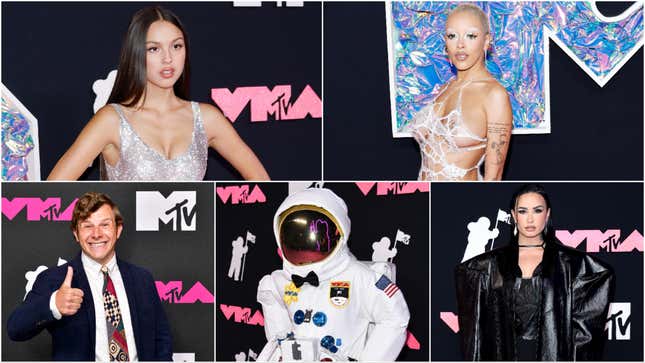 Somehow, even after all these years, the MTV Video Music Awards are still relevant—at least in terms of it being a big event that famous people like to be seen at. Even the VMAs itself doesn't really care about the awards anymore, which is why some are always given out before the show or aren't given out at all, and the ones they do show are the ones with famous nominees that everyone will want to see get up onstage.
But either way, the famous people have to show up if they want to be seen at the VMAs, which is where the red carpet (or, in this case, pink carpet) comes in. Early arrivers to the 2023 Video Music Awards include Olivia Rodrigo, Doja Cat, Karol G, Saweetie, and comedian Kyle Gordon (not that we can think of any reason he would be at the VMAs, since he's just a regular guy and not a fictional European DJ or something).
Click through to see photos of some famous people at the VMAs, and we'll update this post as more famous people arrive.