Three more women have stepped forward with allegations of sexual misconduct against actor Jeremy Piven. BuzzFeed has published their accounts, one of which dates back to 1980s, which are already being denied by Piven and his lawyer.

Susan McCain Olson was still in high school when she got a summer job working on the set of David Seltzer's film in Glen Ellyn. She describes the production's environment and stars—including Corey Haim, Winona Ryder, Charlie Sheen, and Piven—as "casual" and congenial. But McCain Olson tells BuzzFeed that there was one day on set where Piven "followed her into the trailer, pinned her down on the sofa, climbed on top of her, and started to kiss her." And she feared that, "'This is it, this is where I'm going to get raped." But she eventually succeed in pushing him away. The then-teen told multiple friends about the altercation with Piven; BuzzFeed spoke with a few of them, who confirmed that McCain Olson had confided in them.
Also included in BuzzFeed's report is the account of an anonymous executive who says she met Piven in a Montreal hair salon. She had no romantic interest in Piven, but when they were alone together, she says he "pinned her against the wall by grabbing her shoulders and arms while he tried to kiss her." The woman tells BuzzFeed: "I guess [Piven] thinks he's this actor and he can do whatever the hell he wants to people. As a woman … you deal with this kind of thing all the time." The publication also spoke with a friend of the executive, who confirmed she told her about the alleged incident with Piven.
Diane Gonzalez, who was a background actor on Ellen, says that after getting an after-work drink with some cast and crew members, Piven kissed her on the way to his car. She was "was taken aback, but I kind of just went with it." Later, she went to Piven's home, where she says he gave her a tour before exposing himself. Gonzalez tells BuzzFeed, "I kind of just laughed it off … and then quickly thought, 'What am I doing? This could go really wrong. So, just kind of play it cool.'" She and Piven kissed some more, but she says she "became uneasy" when the actor grew more "forceful." She then "repeatedly tried to push him to the side, telling him she wanted to go home." Then, as she was leaving, Gonzalez says Piven became "very condescending, very belittling." BuzzFeed also spoke to the person Gonzalez says she confided in after leaving his house.
Piven's lawyer dismissed Gonzalez's claims, saying "any interaction that may have occurred between [Piven and Gonzalez], if any, was a consensual encounter." In his own statement, Piven says he's never forced himself on anyone.
These allegations, which in one case goes back more than 30 years and the two others more than 20 years ago, are false. As evidenced by the lie detector test I took and passed, I have never forced myself on anyone, nor have I ever exposed myself or restrained anyone against their will. To the contrary, if any woman ever said no, I stopped.
G/O Media may get a commission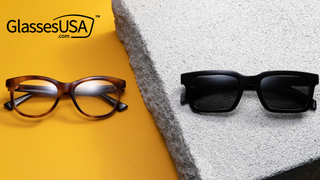 60% off frames
GlassesUSA.com Back to School Sales
Piven's lawyers have threatened legal action against BuzzFeed over this report as well as one published in November.