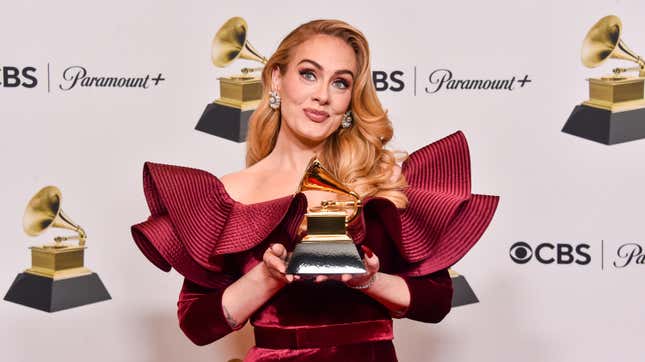 Adele appears to be loving her time in Las Vegas, announcing a second run of her acclaimed residency at the Colosseum at Caesars Palace. Along with 34 more show dates, Weekends With Adele will be recorded and shared as a concert film in the future.
Alfonso Ribeiro on working with Tyra Banks and his favorite dancers
"Playing to 4,000 people for 34 nights is not enough. I know that, so I am coming back," Adele told the last show's audience over the weekend, per Variety. "I'll be back for a few weeks in June, and I'm going to film it. I'm going to release it to make sure that anyone who wants to see the show [can]."
The singer has just wrapped up the first part of her 34-date residency, which began back in November 2022. After a three-month break, Adele will return on June 16, with shows running through November 4.
Despite its production delays, the rescheduled residency has been a knockout for the Grammy-winning singer. What's not to love about only performing two shows a week, without the hustle and bustle of a roaming tour? The fans come to you—paying a premium for the residency show—and you get to rake in the cash while staying put for months. It's quite an alluring concept, even if it means you're stuck in Vegas.
Following the release of 30, the singer-songwriter performed at the Griffith Observatory for the recorded special Adele: One Night Only (with one very stoned Seth Rogen in attendance). Since then, the only way to see the new material live has been and will continue to be in Las Vegas. If you're like many of us and cannot afford the trek in addition to the average $400 ticket, at least the live show will be shared for us poors later on down the line.