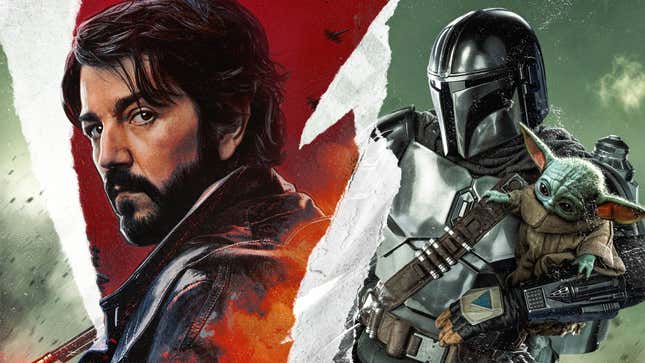 [Editor's note: The following includes spoilers from the first seasons of Andor and The Book Of Boba Fett, as well as the first two seasons of The Mandalorian.]

There's an old song lyric that randomly pops into my head whenever I think about the Disney+ show Andor: "How ya gonna keep 'em down on the farm after they've seen Paree?" It's a wartime song about the fear that soldiers returning home from Europe would no longer be content with a simple country life. Star Wars fans can surely relate. Luke didn't go back to Tatooine after blowing up the Death Star, did he? And now that Andor has redefined what a Star Wars show can be, it may be jarring transitioning back to something as straightforward as, say, The Mandalorian, which kicks off its third season on March 1.

This isn't meant as a critique of The Mandalorian. Until recently, it was the gold standard for live-action Star Wars shows. It had widespread appeal (all that Baby Yoda merch) and proved there was a way to successfully mix nostalgia for old-school fans with new adventures their kids could enjoy along with them. I've been looking forward to seeing Grogu and his Mando dad get back to exploring the galaxy together since they were reunited in the season-one finale of The Book Of Boba Fett. The continuation of their story was the best thing about that series, and, yes, that is meant as a critique of The Book Of Boba Fett.

With The Mandalorian about to return, we'll soon be heading back into a world of living action figures in beskar armor and pew-pew shoot 'em ups with laser blasters. It will likely bring back a lot of other Star Wars elements that Andor eschewed, including Jedi, lightsabers, and the Force. I mean, the show's breakout star is a practical puppet. Grogu is admittedly adorable, but it's hard to imagine him gliding down the streets of Ferrix in his floating pram. "This is the way" seems so quaint now compared to "one way out."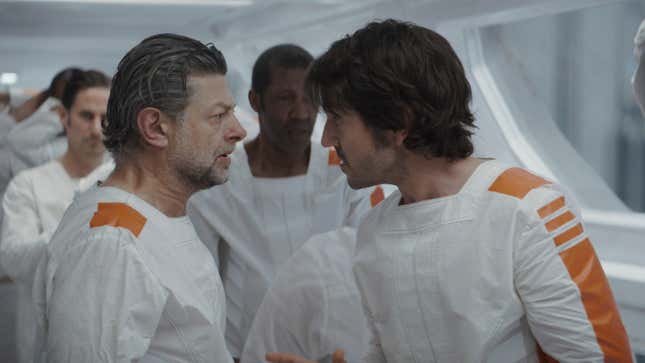 G/O Media may get a commission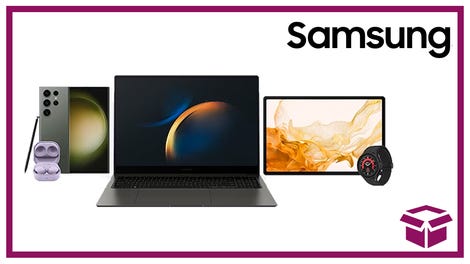 24 hour deals
Discover Samsung - Daily Deal
How Andor re-energized Star Wars by avoiding Star Wars
The Star Wars fandom is notoriously rancorous (an apt pun) and prone to infighting, so when fans rally around a series the way they have for Andor, it's a minor miracle. The show's excellence can be attributed to many things—compelling characters, a solid script, tight suspense, sharp dialogue—but most of it comes down to showrunner Tony Gilroy's sensibilities and the fresh perspective he brought to this universe.

Best known for the Bourne films and the legal thriller Michael Clayton, Gilroy isn't really a Star Wars guy, and doesn't hesitate to say so in interviews. It turns out, that made him the perfect choice to tell the backstory of Cassian Andor, a fan favorite since his first appearance in Rogue One: A Star Wars Story (which Gilroy rewrote late into the production).

Gilroy set out to tell realistic, street-level stories within the Star Wars universe that didn't rely on the same old tropes. He also intended to aim for a more mature audience than the previous Disney+ shows. The characters in Andor swear, fuck, kill, lie, steal, and cheat, and that's just the good guys. One of Andor's first scenes is set in a brothel, followed by the title character committing double manslaughter in an alleyway. It's almost as if Gilroy was testing the streamer to see how far he could push the boundaries into mature content. In fact, as he revealed in an interview with Variety, that's exactly what he was doing. That opened the door to a world of possibilities limited only by the established rules of Star Wars canon (no paper, no wheels, no knives, and all the rest of it.).
The irony is that the originality that made Andor stand out is the same thing that makes it unrepeatable. If other creators start thinking that all Star Wars fans want is grit and grime, that's the wrong lesson to learn from its success. There's no formula for novelty. Future shows (including the ones already in development) will have to figure out their own way to be different.
Shifting gears for season 3 of The Mandalorian
Have we, like many of the characters in Andor, been so radicalized by this new way of thinking about the nature of the Star Wars universe that we can't go back to something as family friendly as The Mandalorian? Of course not. But it's going to take some adjusting.

Bear in mind that the influence of executive producer Dave Filoni—the driving force behind the animated series Star Wars: The Clone Wars and Star Wars Rebels—can't be understated. Next to George Lucas himself, there's probably no one who knows the universe better than Filoni, but he's understandably very attached to the characters he created for the cartoons. We've already seen some of them in live-action in previous seasons, and it looks like this one will connect to that lore even more directly. You don't have to know the history of Bo-Katan or Mandalore or the Darksaber to understand their importance to the story, but it helps.
If it seems weird to go from suicide-mission heists, jailbreaks, creeping fascism, and funeral dirges to a fight over Space Excalibur, well, that's because it is.
There's another big difference too, in the way these shows are filmed. The Mandalorian was the first to make use of ILM's state-of-the-art VFX stage known as The Volume. Andor was the first not to use it. The Volume is a massive improvement over greenscreen, but the technology is still relatively new and not without its limitations. It allows the actors to feel like they're immersed in the environment and saves on post-production costs, but virtual scenery is no substitute for the real thing. Andor felt expansive because it was filmed in wide-open spaces and locations that grounded it in reality. Going back to projections now may feel constricting. Or it could just feel like the established aesthetic of the show we're used to watching.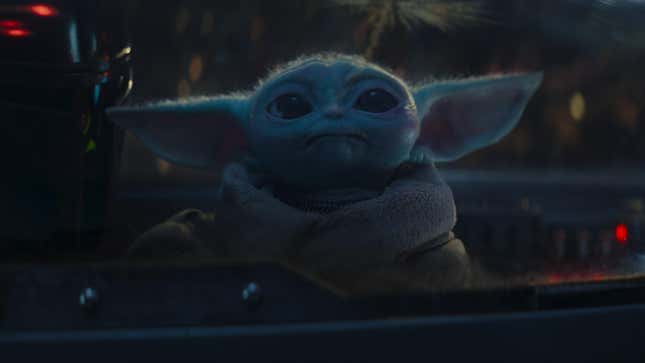 This galaxy contains multitudes
Is it cynical to look at the success of Andor as a bad thing? Maybe so. It's going to be hard to top it, but certainly not impossible. Star Wars is a large sandbox with plenty of room to play in, and its fans are not a homogeneous group. There's room for everyone to hold onto what they love and ignore the rest. At least, there should be.

Following the new season of The Mandalorian, we're getting a handful of upcoming shows which will really test the idea of how crowded this universe can get without feeling overstuffed. Next up is Ahsoka, another Filoni and Jon Favreau team-up focusing on the live-action version of the character from The Clone Wars. We first saw Rosario Dawson's version of her in season two of The Mandalorian, and now she'll get a spinoff of her own. This one seems to fit in with the existing shows in a way that some of the others may not.

Also on the slate is Skeleton Crew from Spider-Man: No Way Home director Jon Watts and starring Jude Law. The official logline describes it as a "galactic version of classic Amblin coming-of-age adventure films of the '80s." Following that will be The Acolyte, helmed by Russian Doll creator Leslye Headland. It's going to be a sci-fi-tinged mystery-thriller set in the final days of the High Republic era. The cast includes Carrie-Anne Moss (The Matrix), Jodie Turner-Smith (White Noise), Lee Jung-Jae (Squid Game), Manny Jacinto (The Good Place), and Charlie Barnett (Russian Doll).

It all sounds like the kind of thing Star Wars should be doing right now—giving creators a voice to tell their own stories with a shared galactic backdrop. Time will tell whether this strategy pays off. Having a show that's too popular is a problem most franchises would love to have so, all things considered, it's a pretty good time to be a Star Wars fan.