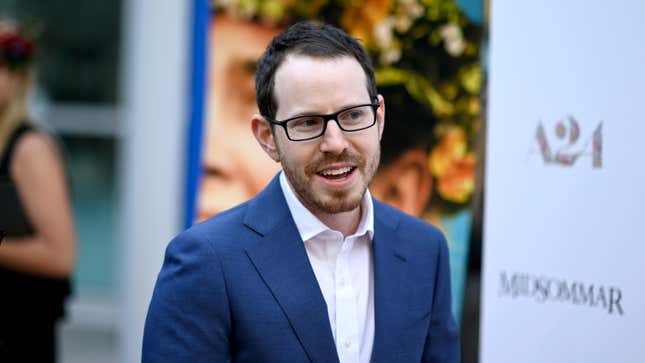 Shall Ari Aster compare his new film Beau Is Afraid to a summer's day? Not exactly, but he has other very tangible analogies in mind. According to Aster, Beau Is Afraid really is his baby—if that baby grew up into a ten-year-old kid, took antidepressants, and decided to take up Instacarting.
John Hughes says the director called his Ferris Bueller performance "boring"
"There's a part of me that can't believe we're making this film," Aster shares in a new first-look clip from A24. "It's epic, jumbo… every detail has a detail inside of it. If you pumped a 10-year-old full of Zoloft and had him get your groceries, that's like this movie."In the featurette, Aster theorizes his third film—which he says he's been conceiving for a decade—in wonderfully specific terms for the folks back at home. Prime example: Aster theorizes the film as "a Jewish Lord Of the Rings, but he's just going to his mom's house."
"I want to put you in the experience of being a loser," Aster shares.
In Beau Is Afraid, Joaquin Phoenix plays the loser in question: a disheveled middle-aged man who sets out on a trip to his mother's house that goes (as Aster stories tend to) surreally off the rails. Amy Ryan, Patti LuPone, Nathan Lane, and Parker Posey also star.
Although specific plot details remain scarce, Aster directed a similar-seeming short film in 2011, Beau, in which his latest feature likely has some basis (neither A24 nor Aster has confirmed or denied any connection between the two). Whatever comes to fruition, Aster emphasizes in A24's featurette just how seriously he takes the final product.
"I wanted to make a film that makes it feel like you've been through a life, or even through a person," he muses. "I feel a great responsibility to deliver something amazing."
Beau Is Afraid premieres in theaters on April 21.