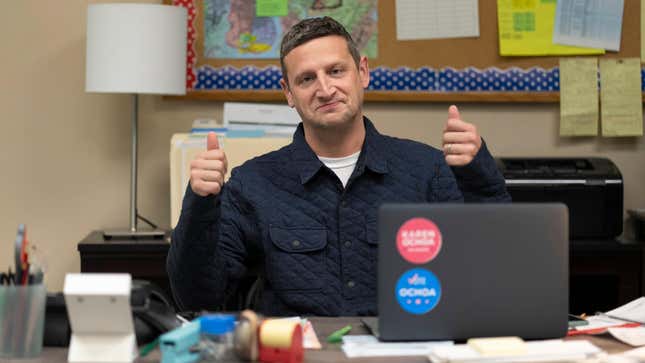 We all know I Think You Should Leave With Tim Robinson is this special little thing that shouldn't exist. Something so pure and perfect isn't fit for the petulant, sinful meat bags who watch it. Thankfully, it doesn't matter what we deserve because Emmy-award winner Tim Robinson is returning to television where his screams sound like the songs of the angles. I Think You Should Leave finally hits Netflix next week, and we finally have the trailer that we will be watching over and over and over and over until it does.

This season's batch of six is loaded with guest stars, including Jason Schwartzman, Tim Meadows, Fred Armisen, Sam Richardson, Will Forte, Patti Harrison, Ayo Edebiri, Mitra Jouhari, Tim Heidecker, Beck Bennett, Conner O'Malley, and Carmen Christopher. But all that pales in comparison to the return of Biff Wiff, better known as the "crazier than hell" Detective Crashmore, a.k.a. Santa Claus. Per the trailer, Wiff isn't shooting anyone in the chest and screaming, "Fuck you. You suck." This particular cosmic gumbo sees him trying to "rip the Wright brothers off the ceiling." That may or may not make more sense once the show airs, but we can rest assured knowing there will be tons of screaming on this show.
Judy Garland's previously missing Wizard of Oz dress to be auctioned off
Other than that, there's nothing coherent in the trailer, but to quote one of the mysterious weirdos accosting Robinson in the trailer: "We're gonna go nuts" when the show comes out. Still, now that the third season is finally making its way to TV, we can finally declare once and for all that triples is best.

The third season of I Think You Should Leave hits Netflix on May 30, which is just one short week away.